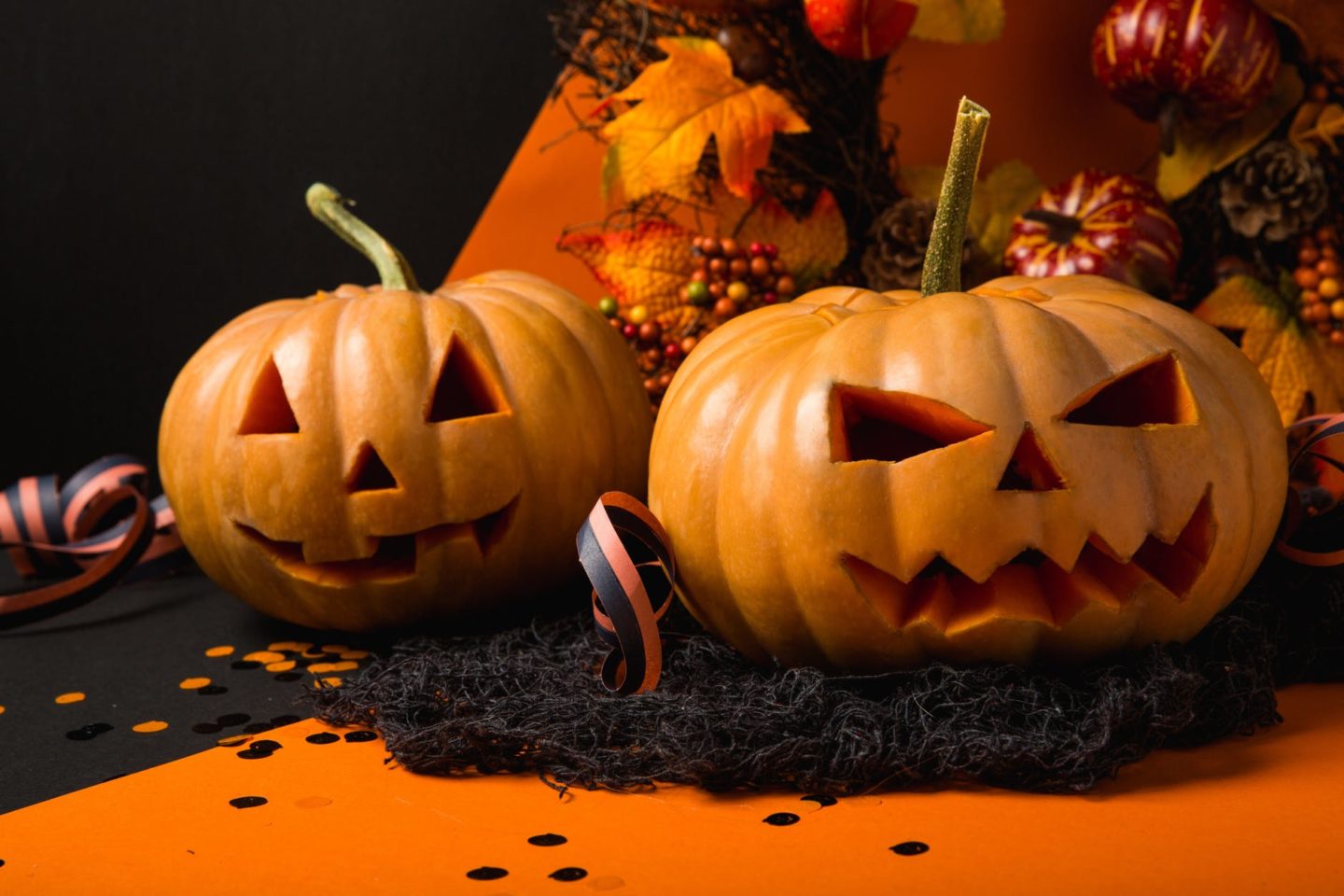 Halloween is one of my favourite events of the year and something which I have really embraced since having Amber.So today on the blog, the fabulous makeupandbeutyguides have shared their top Halloween party looks.
No witching hour can be deemed to be complete without our furry little friends perched on the end of our broomstick or lurking around the house corners. Even you can transform into a sexy feline for the Halloween party coupled with our top five expert recommended looks which have been described in detail below:
For this simple look, you need to create a white base using a sponge which extends till the top of your mouth and above your eyes. Next you will have to add some pink, purple or green highlighter using the makeup sponge all across your cheeks and eyes. Some black paint can be used for outlining the edge of your base colour and adding some whiskers. You also need to colour the tips of your nose as well as your lips and dab some glitter gel for that sparkling radiance.
This super easy cat face makeup can be nailed within just a few minutes of time by drawing a spiky fur outline on your forehead and following it up by painting a nose, brows, whiskers and fangs for that realistic look. Next you need to fill in the areas across your nose, cheeks, brow tufts and fangs using a white brush pen by specifically avoiding the eyes. The black and white paint needs to be blended together for a dark grey color which will be used for painting your jawline and brows. You can either opt for a palette or blend the same at the back of your hand. Once you are done adding tinges of grey inside the black lines, you will need to paint some scars and create an illusion of blood dripping from the fangs using heavily pigmented red lip colour.
You can unleash your inner fierce cheetah with this super effective makeup trick which can surely make heads turn as you walk around the Halloween party. For starting with this cat face make up, you need to paint a mask using some bright yellow foundation which covers your entire nose and comes down in two points of your cheeks. Two triangles have to be added for depicting ears at the top of the mask. Next you will have to make two smaller triangles inside the ears using some white paint. The same colour has to be applied on a wet sponge for being dabbed down the nose and on either side of the same. Next you will be required to outline the tip of the ears as well as the white inner ears. A curvy line has to be drawn around the inner ears stretching down from the nose and all around the white cheeks. Three black dots have to be drawn on each of your cheeks as well as your forehead. Finally, you need to draw three mini whiskers on each white cheek and paint the end of your nose before dotting it with black paint.
You can pull off this awesome yet easy face makeup by applying some white base makeup on a clean face by just leaving your eye sockets unpainted. Next you will have to apply some setting powder on top using a large powder makeup brush which will be followed with the application of brown makeup on your eyebrows with a medium makeup brush. You need to be careful about not forgetting to include the dual upturns at the inside edges for that furrowed-brow look. Next you will have to fill in the non-white area around your eyes using medium brown eye shadow. A bunch of tiny lines have to be drawn from the bottom of the brown circles using the brown eye shadow and a small makeup brush for that nice and furry look. This same eye shadow shade needs to be used for shading the external brow curves for emphasizing on the crabbiness further. You can colour the bottom of your nose using the brown makeup and by drawing a line at the little groove in between your lips and nose. More lines have to be drawn extending out from the edges of your lips for that little kitty pout. If you end up smudging your original white face paint base while proceeding with the other steps, then you can touch up all those weird looking spots using white base makeup once again.
You will require a neon pink shadow, shocking pink foundation, deep purple eye shadow, white eyeliner, light brow bone color, lipstick, lip liner, lip gloss, pink blush, liquid liner, pink shadow, false eyelashes and mascara for creating this dramatic look of the Alice in Wonderland Cheshire Cat. You will have to start with the cat face makeup by applying shocking pink base on your lid and extending it up to the crease. Next you will have to apply some neon pink shadow on the eyelid and cover it up entirely by only stopping before hitting the brow bone. The color has to be extended out for creating the perfect cat eye effect. A purple crescent shall have to be drawn on the upper lid and the edges need to be blended out properly.
Pink shadow can be used for accentuating the brow bone whereas white eyeliner needs to be applied at the corner of your eye for creating an illusion of having big anime eyes. Light pink eyeshadow needs to be dabbed in the inner corner of your eye especially at the confluence of the brow bone hue and the bright pink shade. Next you will have to line the lower lashline using purple eyeshadow and use liquid eyeliner to line the upper lid by extending it out on the corner. Now is the time to put on your false eyelashes and apply some generous coats of mascara before filling in your lips using a bright lip liner and applying some lipstick. You can finish off this look in style by applying a pink blush for that cheeky glow.
A cat costume can serve as the perfect pick for Halloween especially for those who wish to traverse the tried and tested lanes of fright night looks. We often stumble across cute cat face makeup across Pinterest and try to recreate the same just an hour before going around the town trick or treating. But coupled with our detailed tutorials you can excel in the same by turning into the point of attraction in every party you visit. Contrary to popular belief, your Halloween looks doesn't need to come with a hefty price tag. All it takes is preparation, practice and the right guidelines to nail timeless cat face makeup like a pro. From a fierce cheetah to a mischievous Cheshire, we have it all listed out to cater to your Halloween dressing fantasies in accordance with your mood and the theme of the party.