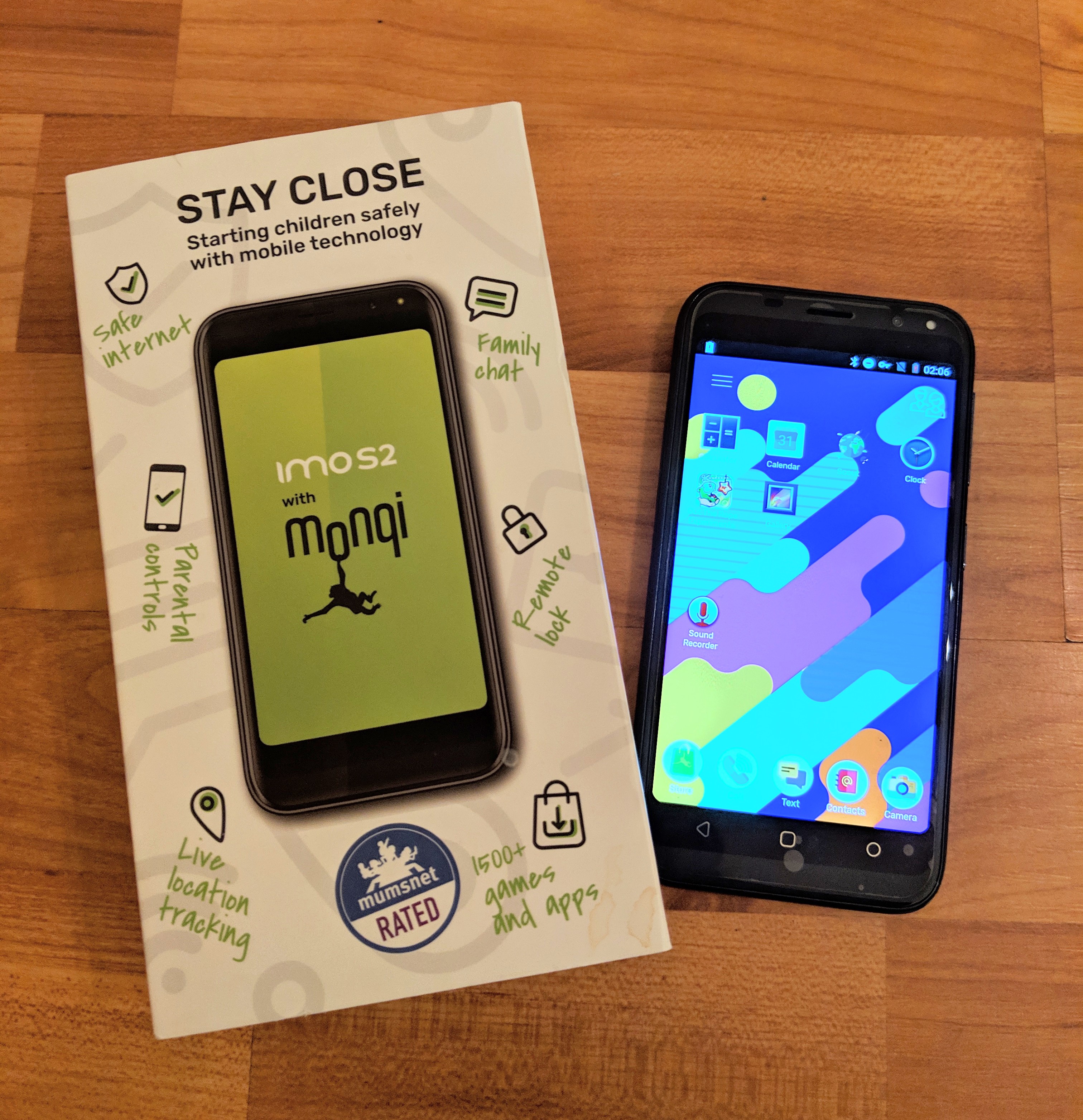 Today I will be reviewing the IMO Mobile, a gadget which is designed to not only be a first smartphone for kids but also an affordable option. My content is heavily focused on mental health and one of the triggers which can affect young kids are online bullying; especially through smartphones and certain apps. We live in a society now where technology is the norm and sometimes kids are better at using smartphones or tablets than their adults, meaning that adults aren't always tech savvy enough to know what their young ones are doing online.
IMO Mobile has a built in software called Monqi (which is rated and accredited by Mumsnet), this allows you parental control by downloading the free Monqi parent app to your own smartphone so you can keep an eye on the phones location with the built in live location tracking and even control the amount of screen-time. So no worrying about whether your young one is up in the middle of the night on their phone. I love that this allows you to have piece of mind whilst giving them independence.
My favourite feature is the built in games + apps. Amber uses a tablet for games and I'm sure that most parents can relate to the frustration that the adverts and in-app purchase requests can cause. There is none of that frustration here with this feature.
The schedule function is fantastic too, allowing you the control to lock the phone during school time or bed time.
Features
Parental control- Manage apps, contacts and screen-time
Live location tracking
Safe internet- blocking inappropiate content
Remote lock- Perfect to ensure that they aren't using their phone during meal times or when in school
Family chat- So no worrying about 3rd party apps where your young one can be contacted by strangers
1500 Games + Apps- Child appropiate and advert-free
Rear fingerprint scanner
16GB built-in memory
128GB with micro SD
5″ HD IPS screen
13MP rear camera
5MP front camera
Although Amber is probably a year below the starting target age, I am more than happy for her to replace her current tablet with the IMO S2. Even with controls certain content can still sneak through apps on her tablet, so I find myself constantly checking it and not really having the piece of mind to leave her to her own devices for too long. Having the piece of mind of her using a smartphone which I can control from my Monqi app, while I'm cooking dinner or working really puts me at ease.
I can even approve who contacts her and who she contacts.
I think the smartphone and its features are great and a step in the right direction.
The IMO S2 with Monqi is available at Tesco Direct for only £85. Pay Monthly contracts are also available.
*I was provided with the IMO S2 in return for an honest review*