When it comes to sports supplement companies, MyProtein has been my go to brand recently. This is due to many reasons, but mainly because they are affordable and do some really lovely protein flavours, my current favourites being Cinnamon Danish and Sticky Toffee Pudding.
New to their ever expanding range is the 'Active Women' range of supplements aimed at the popular female community who are venturing into the fitness lifestyle. The range is fronted by the stunning Louise Thompson who you know from Made in Chelsea and the #COREBLIMEY launch was recently held at Hale Country Club in Cheshire. I was invited to the event, but sadly couldn't make it.
I know you're probably wondering why women need their own range. Well many women don't feel comfortable ordering supplements where the product can be heavily marketed towards men and the #bro culture. So the range is a good option for women venturing into supplements for the first time and lets be honest, we do love pretty packaging!
The items I was most looking forward to was the pre-workouts. Now usually I just have a bulletproof coffee before a workout, however my PT suggested a powdered pre-work from USN last year, which I found effective but very pricey. The MyProtein range is much more affordable and the peach tea and apple & pear flavours were really good. It's best to consume it 15-20 minutes before a workout and it's simply mixed with 400ml of cold water. There's no artificial taste and no horrible aftertaste. The pre-workout range comes in at £23.99 for a 500g pouch, and they also offer a 1kg pouch.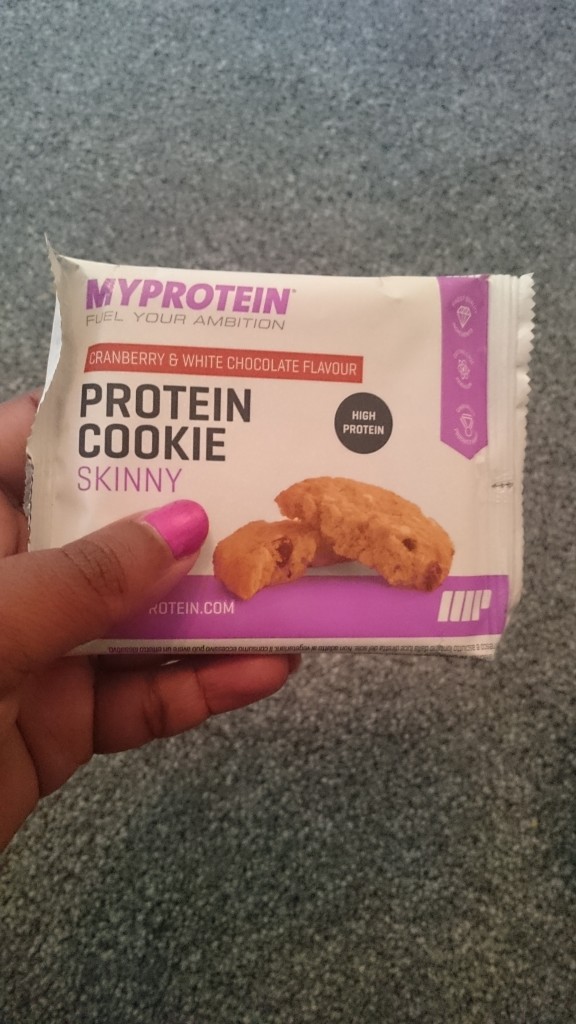 The snack range are offer are impressive. I  tried the skinny cookies in lemon chia seed flavour and cranberry & white chocolate. The lemon cookie was fantastic and definitely pleased my lemon loving palate. However I wasn't as keen on the cranberry & white chocolate flavour. I was blown away (literally) by the cheese & jalepeno skinny protein bites. These are delicious and just enough of a kick, they come in at only 93 calories a bag!
But obviously the high protein chocolate wins the snack contest. Put some on your hot porridge oats and watch the deliciousness melt. The squares are large too so you don't need to eat much at once.
I usually buy the Impact Whey, so it was interesting to see how the Active Women Diet Blend compared. The flavours like toasted marshmallow and chocolate fudge brownie are definitely eye-catching. The toasted marshmallow flavour is lovely and sweet but not sickly sweet and it mixed well with just water.
The chocolate fudge brownie flavour was great added to my morning oats. The diet blends contain 20g of protein and only 96 calories with added Conjugated Linoleic Acid (CLA), Choline.
The vegan blends on offer are also well priced and great-tasting, they are more grainy than whey protein so work better in baking and mixed into porridge.
I was most impressed with the protein desserts, I'm someone who needs something sweet after dinner. This is a quick fuss-free alternative as you simply mix with 70ml of water and then chill in the fridge for 15 minutes. It's delicious topped with fresh fruit too.
I've been so impressed with the new range and and I'm especially interested in purchasing some more of the vegan blend. And I'll be keeping an eye out for new additions to the range.