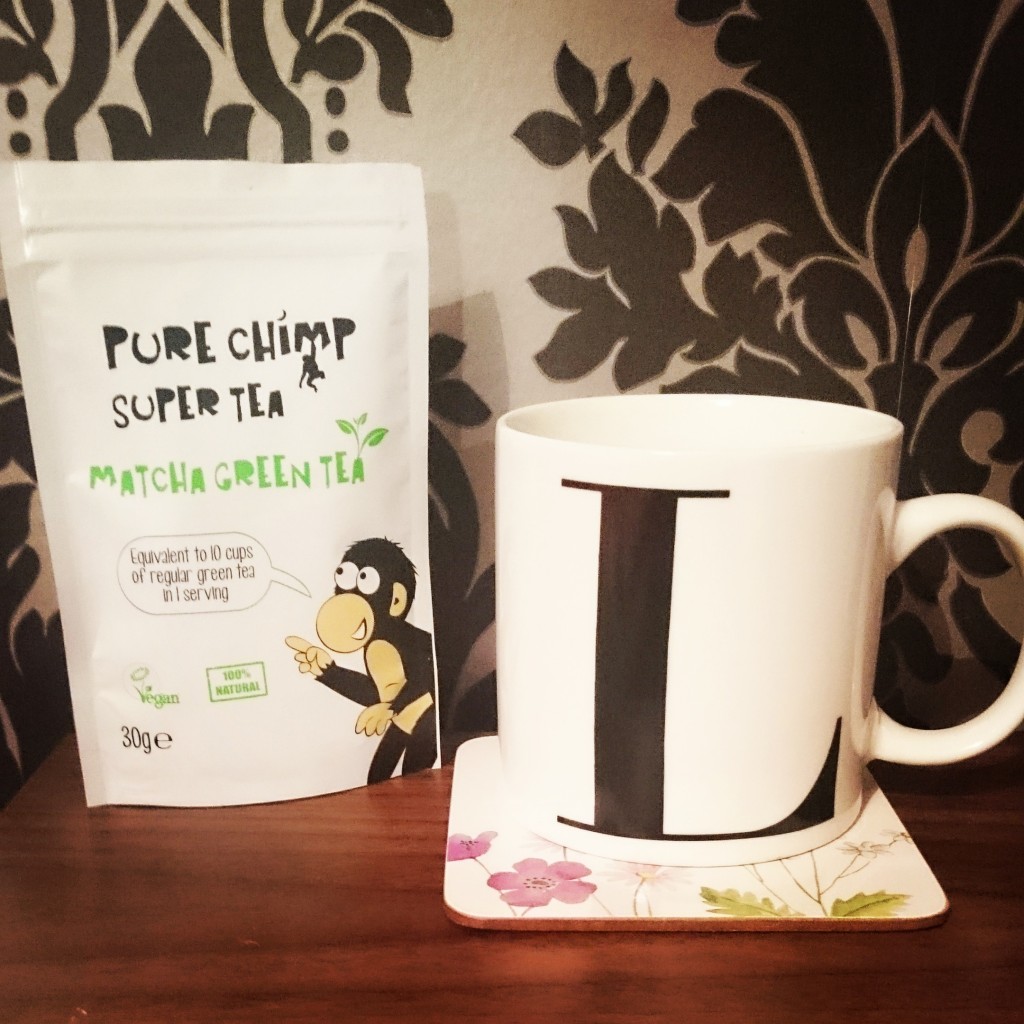 With such a busy lifestyle, I am always looking for ways to increase my energy levels without reaching for sugary energy drinks. So I've been trying out some Matcha Super Green Tea from Pure Chimp. The ingredients is simply 100% finely ground matcha green tea leaves (ceremonial grade) and it is recommend that you add 1/2 teaspoon to hot water, smoothies or juices. It can also be used as a baking ingredient and is suitable for vegans.
One serving of matcha is the nutritional equivalent of 10 cups of regularly brewed green tea. As much as I love green tea I was sold by the fact that I could consume matcha tea not only as a drink but add it to smoothies or food too and add antioxidants and extra health benefits to my diet.
What are the health benefits and claims?
Burns calories
Is rich in fibre, chlorophyll and vitamins
Provides vitamin c, magnesium, chromium, zinc and selenium.
Lowers cholesterol and blood sugar
These are just a few, so can as you can it is somewhat of a nutrition powerhouse. However, I won't lie, the taste of matcha is very 'earthy' and it's not for everyone. My favourite two ways to incorporate Pure Chimp matcha into my diet was by making a latte by adding 1/2 teaspoon of matcha and some almond milk to a mug then adding hot water and a drizzle of honey. Really simple and tastes great. I've been drinking this at around 11am every few days to give me some energy through the afternoon.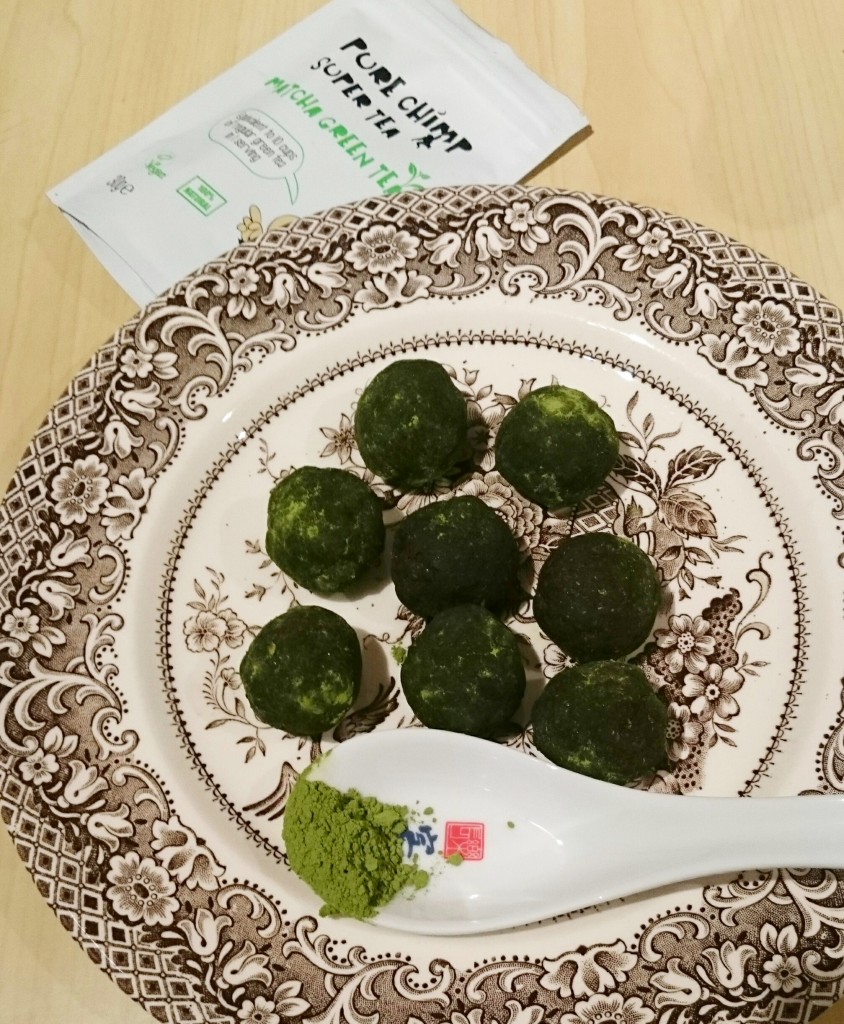 And I created some vegan matcha chocolate energy balls. As well as the matcha green tea I was sent, Pure Chimp's range includes Lemon Super Tea, Mint Super Tea and gift ideas. And a natural skincare range.
The 30g pouch which I have been using costs £6.95, however as you only need to use 1/2 teaspoon (1g) it goes a long way! And for an anxiety sufferer like me the main benefit is being able to get a caffeine hit without the added anxiety that I get from coffee.
*Contains PR samples