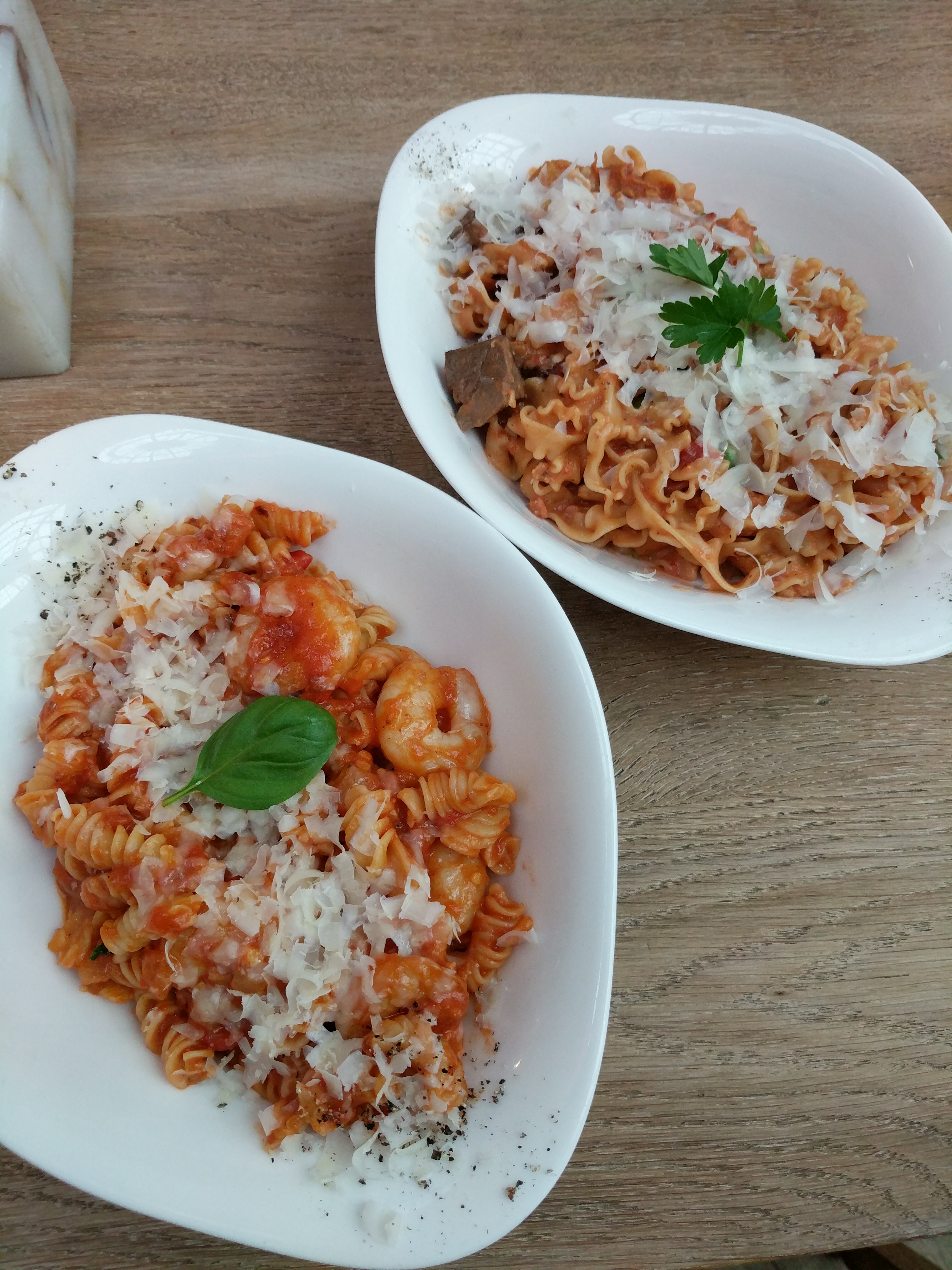 Today is World Pasta Day and with this in mind, the lovely guys over at Vapiano invited us down to their Corn Exchange restaurant to put our own personal stamp on a classic Vapiano pasta dish. As you know, I love creating recipes, but I also love adding my own twist to recipes that I come across elsewhere, so this sounded great.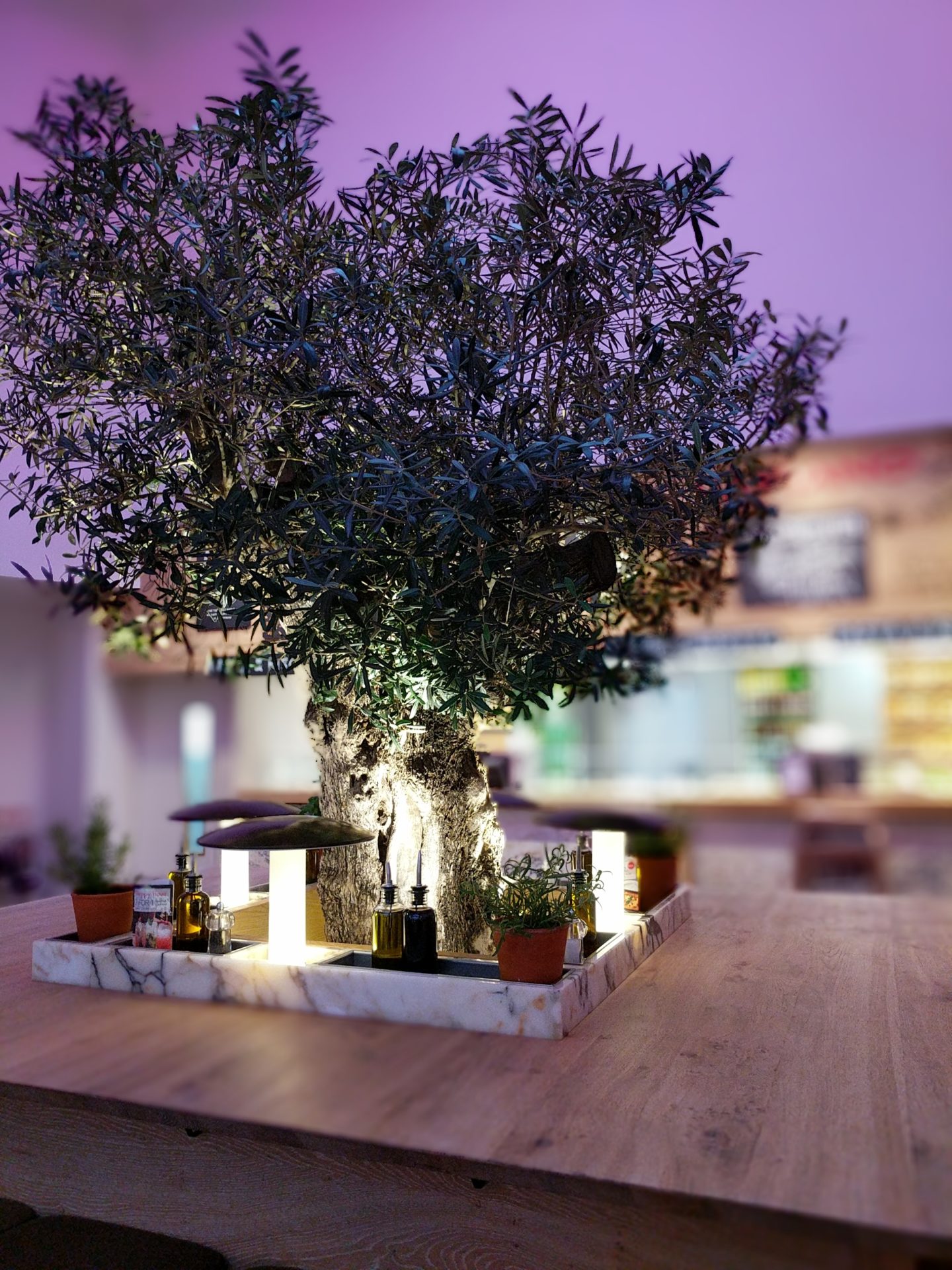 Amber, Drew and I headed down early Friday evening, as Little Mix were playing across the road at Manchester Arena we wanted to book in early to avoid the pre-concert rush of diners.
I had a quick glance at the menu, but I was already certain that I would be ordering the arrabbiata, which is a classic vegetarian pasta made with tomato sauce, garlic, onions and chilli. I feel like this dish gives a great blank canvas to be creative. I added grated mozzarella, king prawns and extra garlic, with an extra helping of parmesan on top. Great choice, the king prawns soaked up the sauce beautifully and it took the meal to another level. The portion, as always was very generous, and as much as I wanted to have every last crumb, I had to listen to my stomach. Food coma's aren't fun!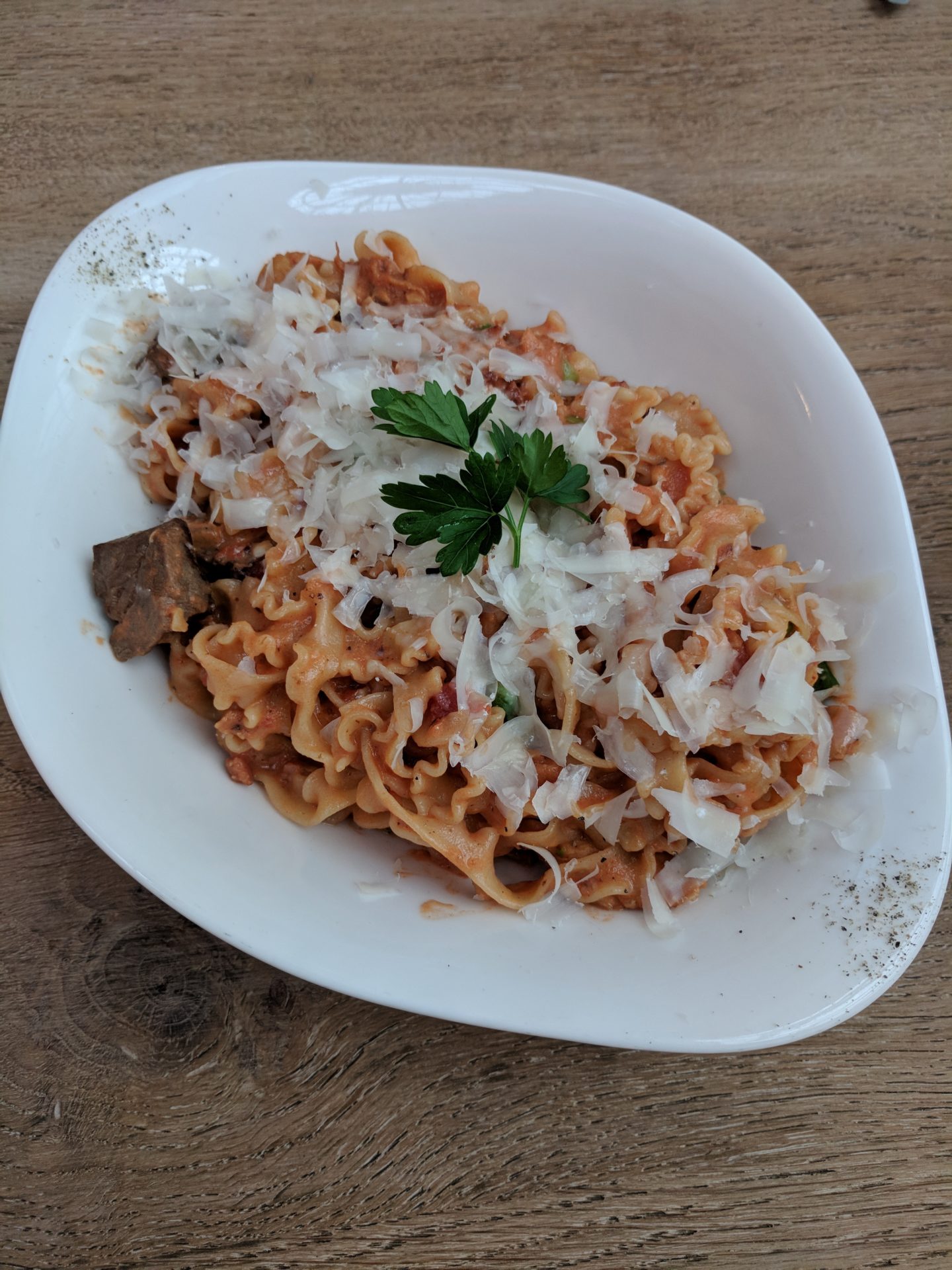 Drew ordered the Cognac which is chicken breast, bacon, peas, garlic, cream, tomato sauce, cognac and white wine. Being a typical meat loving guy, he added fillet steak and extra chicken. He finished the meal in record time and in complete silence, which is always a good thing and commented on how creamy and flavoursome the sauce was.
As I've mentioned before one of the things that sets Vapiano apart from other restaurants is the ability to personalise your meal to your taste. This is great if you want to add extra garlic or chilli, or want to leave out an ingredient. You have your own personal chef cooking your meal infront of you and you get a lovely personal touch.
I'm looking forward to my next visit already. What's your favourite pasta dish?
*We were invited for a complimentary dinner, all opinions are my own.