Today on the blog I want to share the 5 beauty products which I can't live without. And I'm sure that once you try them you won't be able to live without them either.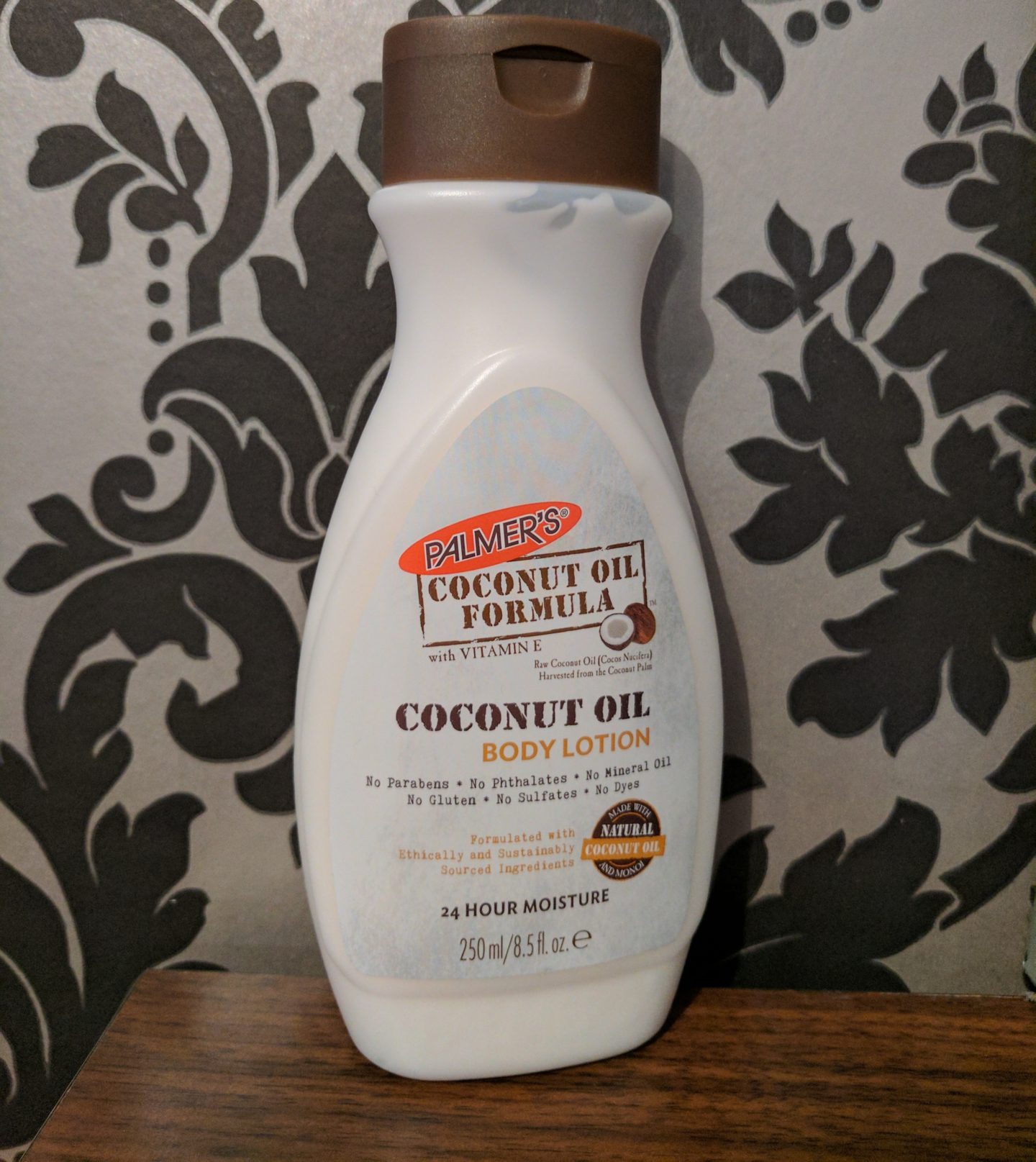 Palmer's Coconut Oil Body Lotion. I suffer from dry skin which requires constant hydration. I have tried lots of drugstore lotions, but it's hard to find the perfect one which is environmentally friendly, smells nice and keeps my skin soft for more an hour. However this body lotion ticks every box and also contains vitamin e. I also used Palmer's products throughout my pregnancy and ended up with hardly any stretch marks.
Vaseline Aloe Sensitive Deodorant. Prior to using this deodorant I used Michim and Garnier. Both good deodorants, however they both failed during the summer months. I also found myself getting quite itchy with Garnier. Anyway last summer I read a review by a fitness blogger who swore by Vaseline Aloe Sensitive. I was actually going to SFN Expo in Glasgow that weekend and I thought this would be the perfect test to see how the deodorant stood against a 6 hour round train trip, a hot SECC exhibition centre and me walking around Glasgow in the heat. I applied the deodorant at 6am and when I arrived back in Manchester later that evening I was still feeling and smelling fresh. This has been my go-to deodorant ever since, I absolutely love it. It comes in a compressed can (which is quite hard to find at the moment) and then the regular one too. It can sometimes be a bit of a mission to find these but Superdrug almost always has it on offer.
Astral Face & Body Moisturiser. I've been using Astral on my face for years and years now. I used to always be in awe of how radiant Joanna Lumley's skin looked and then I read that she used Astral, so I tried it. It's between 99p-£1.50 for the small tub, depending on where you buy it from. Firstly it smells divine and it keeps my skin soft and healthy looking. I have tried various other moisturisers for my face but I always have Astral in my make up bag.
L'Oreal Fine Flowers Gel-Cream Wash. I'm a big fan of L'Oreal's Face washes in general, however this one is the best one that I have tried so far (2 weeks in). It's light and has a refreshing light scent thanks to the combination of Rose and Jasmine Flowers. This is targeted at dry and sensitive skin and so far I am loving it. I have been using it twice a day for 2 weeks and am starting to see good results.
L'Oreal Fine Flowers Cleansing Wipes. I know that it's often said that wipes can dry skin out, and for me this is sometimes true. However I am currently using these Rose & Lotus wipes which have been great. I don't use them everyday as I do prefer to use micellar water and cotton wool to remove make up as it prevents harsh rubbing on your skin. However these wipes are a good option for carrying in your handbag or for travelling. They also smell good.
I purchased all of the products from Superdrug