A week ago I joined some local beauty bloggers to attend the Holland and Barrett natural beauty event which was being held at the stunning Castlefield Rooms. The event was organised by Jade and Manisha from iProspect and ran from 12pm-5pm. On arrival I was welcomed by Jade and Mainsha, it was lovely to put a face to a name after exchanging various emails in the lead up to the event.
Jade was quick to escort myself and fellow blogger Kat_Horrocks to the prosecco table. For those who weren't drinking; water, coffee and a selection of teas were available.
Shortly after arrival I was treated to a hand massage by Beauty Kitchen using himalayan salt and their 'Inspire Me Brightening & Toning bath oil. It was an eye-opener seeing how quick and easy it is to make a hand scrub and my hands were soft and nourished afterwards.
Beauty Kitchen is a Glasgow-based company who pride themselves on being 100% natural and 100% affordable. And their products include gift sets, ready to use products such as body scrubs and lip balms and also 'make your own' kits, so great if you are having a sleepover or pampering session with friends.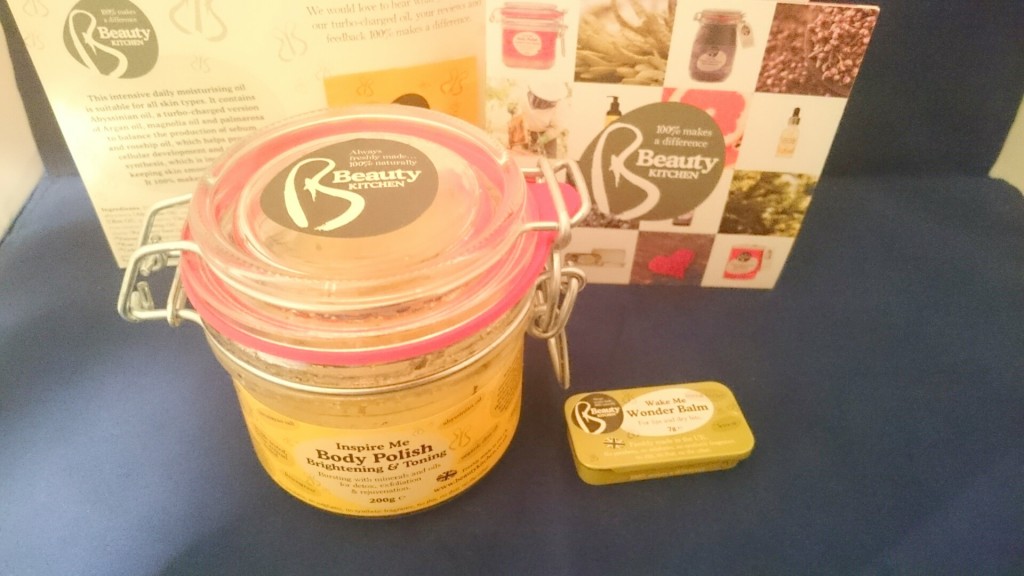 I was then treated to a manicure by the lovely Bianca Levins MUA who was using products from the Zoya nail range. Zoya is a vegan, toxin-free and cruelty-free range and the colours available were all bright and stunning. I went for a maroon shade with shimmer. The colour was bright and intense even after only coat, however Biana went for two coats to give my nails perfect coverage.
We were then given a makeover using products exclusively from the Beautiful Movements cosmetic range, which is owned by Kimberley Wyatt from the Pussycat Dolls. Their range is mineral-based, cruelty-free and approved by the BUAV and PETA. Their finishing powder which gives an airbrushed look was a firm favourite from all the bloggers.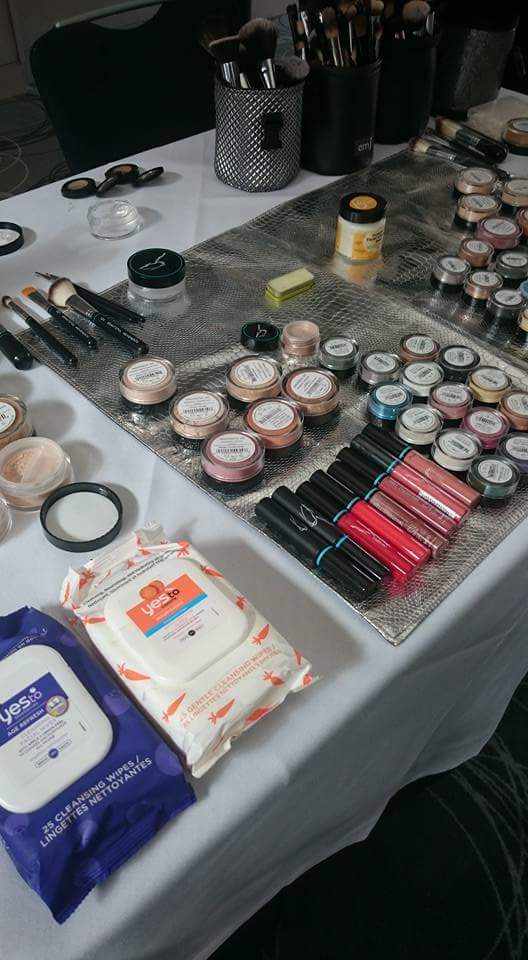 Lunch followed, which was a fantastic selection of healthy foods with vegans and coealics catered to aswell. The hot favourite was the new potatoes which were to die for and the blogger potato love affair carried on over to a hilarious Twitter group chat with a few girls confessing to taking some home.
After lunch we sat down to a talk by Dr Organic who gave us a breakdown on their products and the harmful effects of SLS and Parabens in cosmetics. As you know I am already a Dr Organics fan and was already familiar with the brand and it's ethics, however it was good to get a more in-depth lesson on what they offer. The featured products were their Morrocan Glow body polish which is marketed as a pre-tanning product, however it can also be used as a stand alone product. The Morrocan Glow range of self tan, which is available in 3 shades and the Hemp Oil hand and nail treatment.
After choosing our favourite products to take home we were given a demo by Beauty Kitchen again, this time on how to make lip balm in a few minutes. And told how to make our own body scrub either at home or by visiting the Chester Holland and Barrett store where they have a special section of the store dedicated to Beauty Kitchen.
I had a fantastic time and came home with an amazing goodie bag and information to feed back to my followers and customers at work. Thanks again to Jade and Manisha for hosting a lovely event and Holland and Barrett for organising this.
You can read my previous post on Dr Organic Here.
And you can buy these ranges from www.hollandandbarrett.com