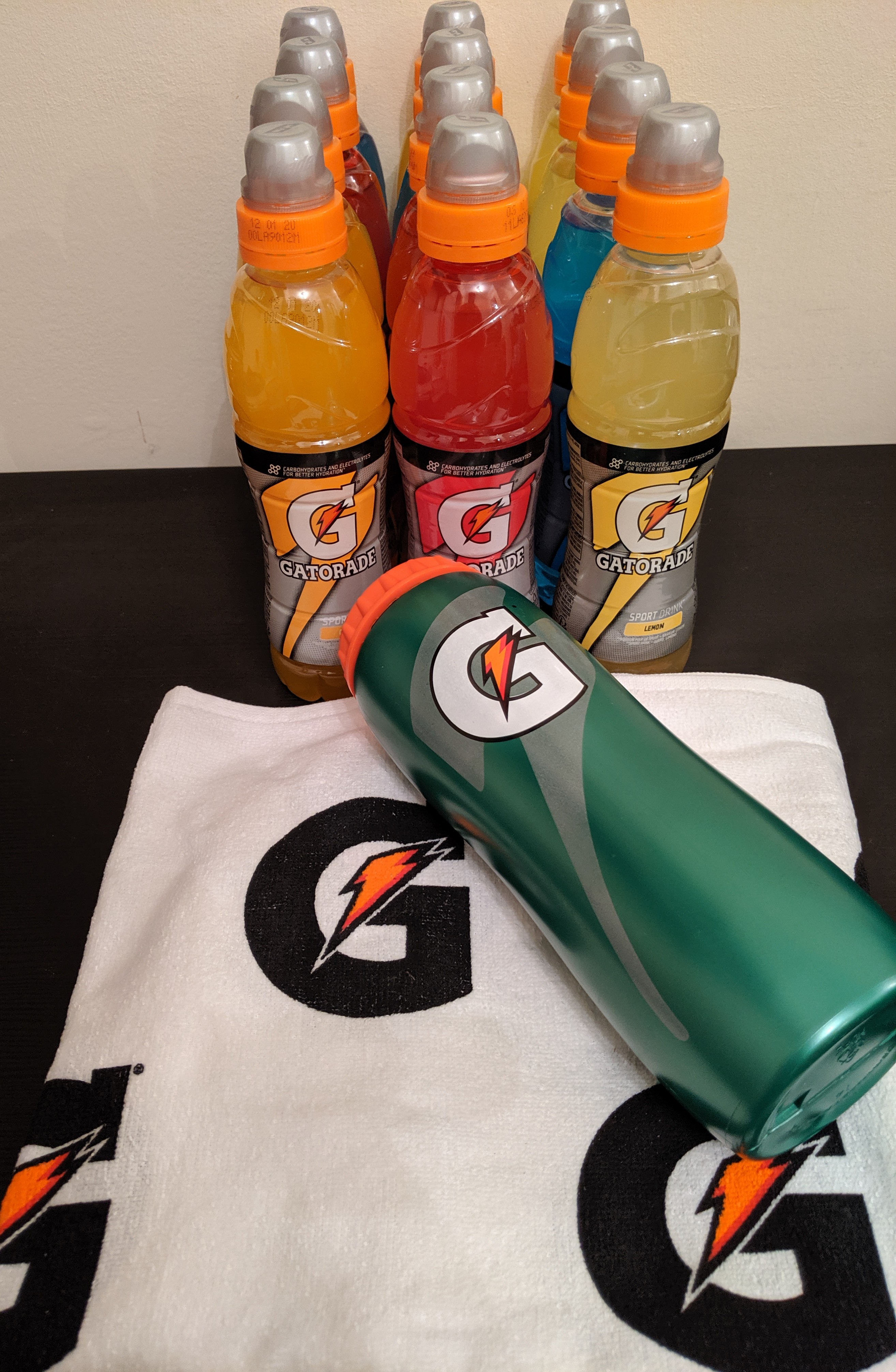 I have recently started up my exercise regime from home again, after a lengthy absence from the gym! Normally I would use a protein shake to suppor my workout, however as my workouts have been in the mornings before work I wanted to subsitute to something which would still support my workout, but not fill me up so that I am still able to enjoy a good breakfast before work.
Gatorade kindly offered to send me a range of their 'world's #1 sports drink' to try! I was intrigued by their bold claim as I hadn't actually tried their range. Gatorade was created to maintain the sporting performance of University of Florida's school team- the 'Gators.' It was designed to aid the repleshment of carbohydrates, electrolytes and fluids lost through exercise.
Now normally I stay away from sports drinks as I find them overly sweet and I wasn't sure what to expect from the Gatorade range. However I was pleasantly surprised. The drinks are sweet but not sickly and are very easy to drink (especially once chilled).
The drinks come in a variety of flavours, and the ones I was sent were
Red Orange
Lemon
Cool Blue
Orange
I found the orange flavour to be quite standard and probably not something I would personally purchase, however the rest of the flavours were great with the cool blue and lemon being the two stand out flavours for me. It's very hard to find a good lemon flavoured sports drink, and I think flavour wise they have got it spot on! Neither had that sickly sweet aftertaste either.
I normally have a coffee before a workout, which I didn't have whilst using the drinks, to see what difference it would make to my workout. I felt like it definitely replenished me mid-way through my workout and I wasn't as thirsty or tired at the end of my workout.
Although these are designed to support exercise, I also found them to be beneficial on days where I was just generally feeling low on energy and it meant I was able to reduce my daily coffee intake.
Overall I would definitely purchase these going forward.  Amazon do a great bundle where you get the flavours I mentioned along with a branded towel and water bottle.