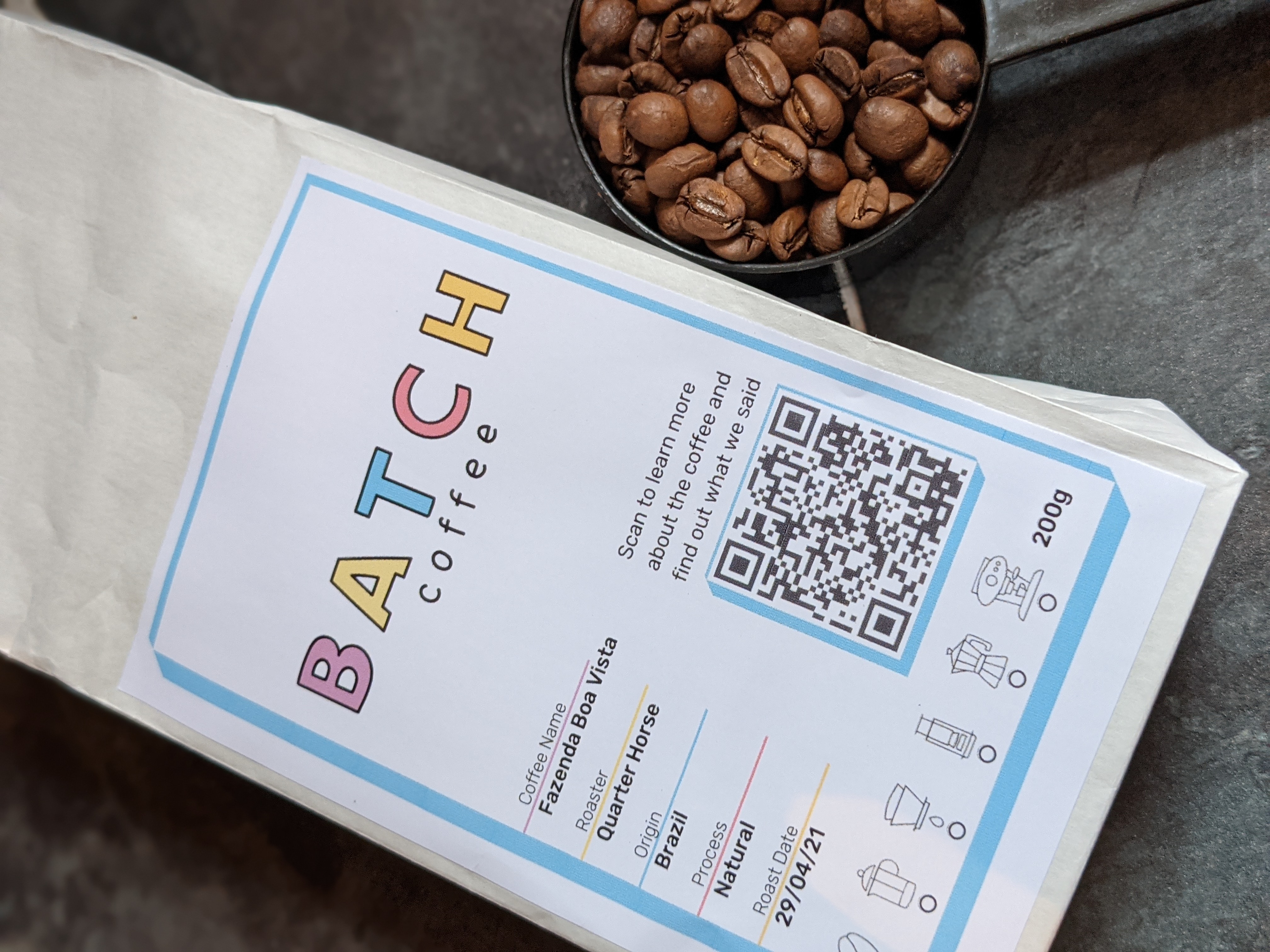 As a huge coffee lover something I've always wanted to try is a coffee subscription service. The main reason is that once I find a coffee I like I tend to stick with it, creature of habit and all that- but it means I'm probably missing out on trying some amazing coffee.
Batch Coffee is a subscription service offering speciality coffee from small independent roasters across the UK. Their coffee experts review various coffees and the two best ones are added to the subscription box for you to try. Each coffee package has its own personalised QR code which you can scan to get more information about the roaster in question.
The subscription is personalised to you in that you can choose the frequency of the box and the grind of coffee which you would prefer. As I have a bean to cup machine I went for the coffee beans. Each coffee is single origin and the majority tend to be medium roast.
Cost
The subscription box is £16.99 for two 200g bags and you can order a one-off box before committing to a subscription. I normally pay £12 for two 200g bags of speciality coffee from my local deli, however I would be happy to pay the extra £4.99 for the convenience of having the subscription box delivered through my letterbox and the fact that I am supporting small and sometimes up and coming roasters, especially in the current climate.
Taste
I'm a big lover of South American coffee so I was really excited about trying The Fazenda Boa Vista Brazilian coffee from Quarter Horse Coffee. This is quite a lightly roasted coffee, extremely smooth to taste. A perfect coffee for drinking anytime of the day, and a good option for someone trying coffee for the first time.
Next up was Kinini, a Rwandan coffee from Atkinsons roasters.
This was my favourite out of the two and similar to my regular morning coffee. More of a medium roast, still smooth but with much more depth. It matched my oat milk really well but also tasted full of flavour on its own. My partner who loves a good 5 strength coffee in the morning commented on how much he loved this one.
I'm not that familiar with Rwandan coffee but I'm now keen to try some more variations and step away from the comfort of my South American coffees, which I guess is the good thing about a coffee subscription- trying out coffees which I usually wouldn't think to try.