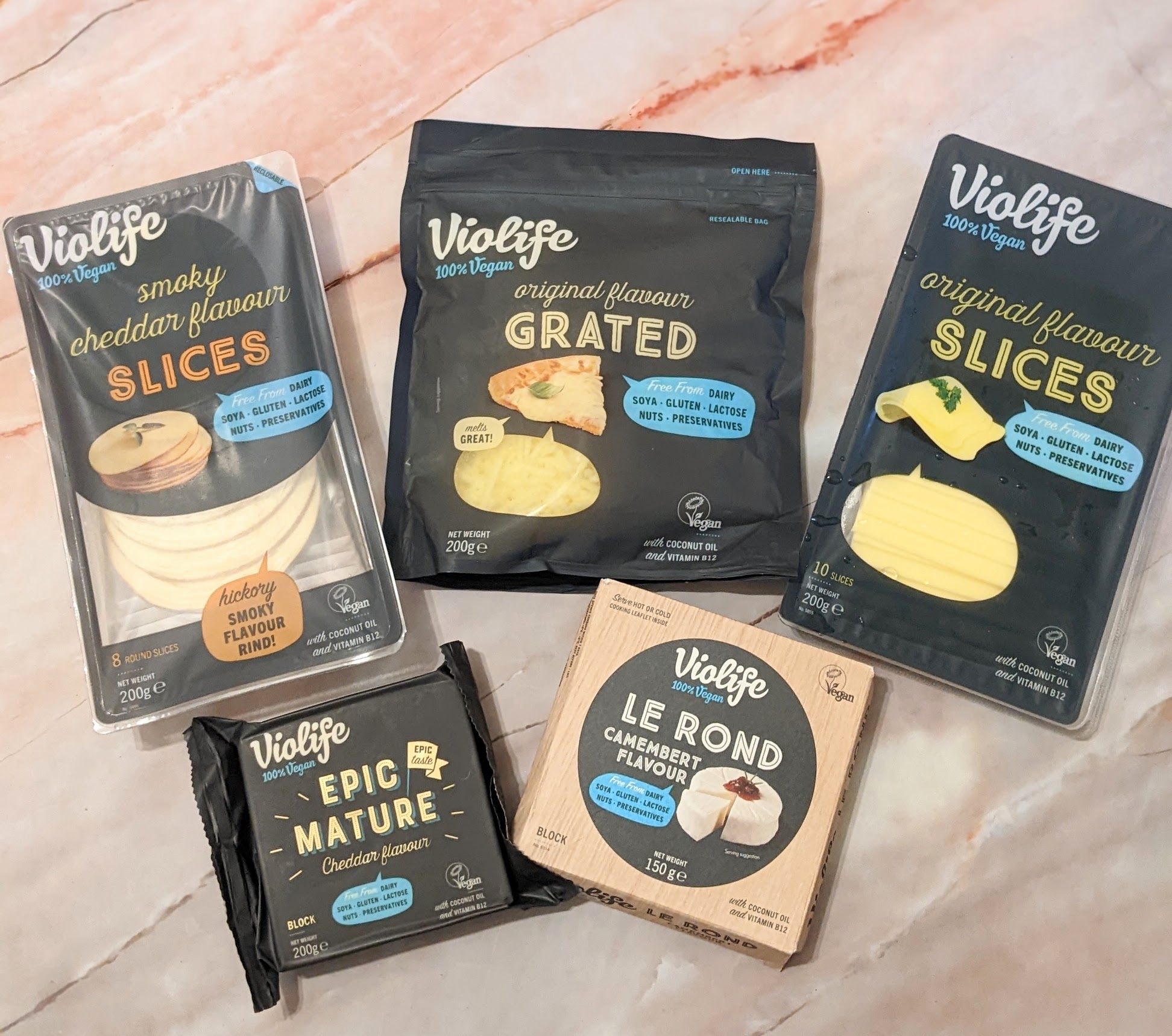 Cheese is one of my favourite foods, so much so that when I do Veganuary it's the one thing that I miss. I've always said that I could probably go plant based if I found a good variety of vegan cheeses.
Luckily Violife got in touch to ask if I wanted to try a selection of their vegan cheese, great timing with Veganuary less than two months away.
They kindly sent me the following..
Original flavour slices
Smoky cheddar flavour
Epic mature
Le Rond camembert flavour
Original flavour grated
Meat free Monday is popular in my household and I thought that the original flavour slices would be great added to my Mexican vegan chicken burger recipe. One things that stands out with the Violife cheeses is how creamy they are, which I presume is due to the addition of coconut oil. The slices complimented my burger perfectly.
To make this burger all you need is a vegan chicken burger, lettuce, avocado, tomato, jalapeno, fresh red chilli and fresh coriander. Then vegan mayonnaise or your favourite burger sauce.
I mashed the avocado then mixed in the chilli, jalapeno and coriander and spread it across my burger bun before topping with the burger, fresh tomato and cheese. Absolutely delicious!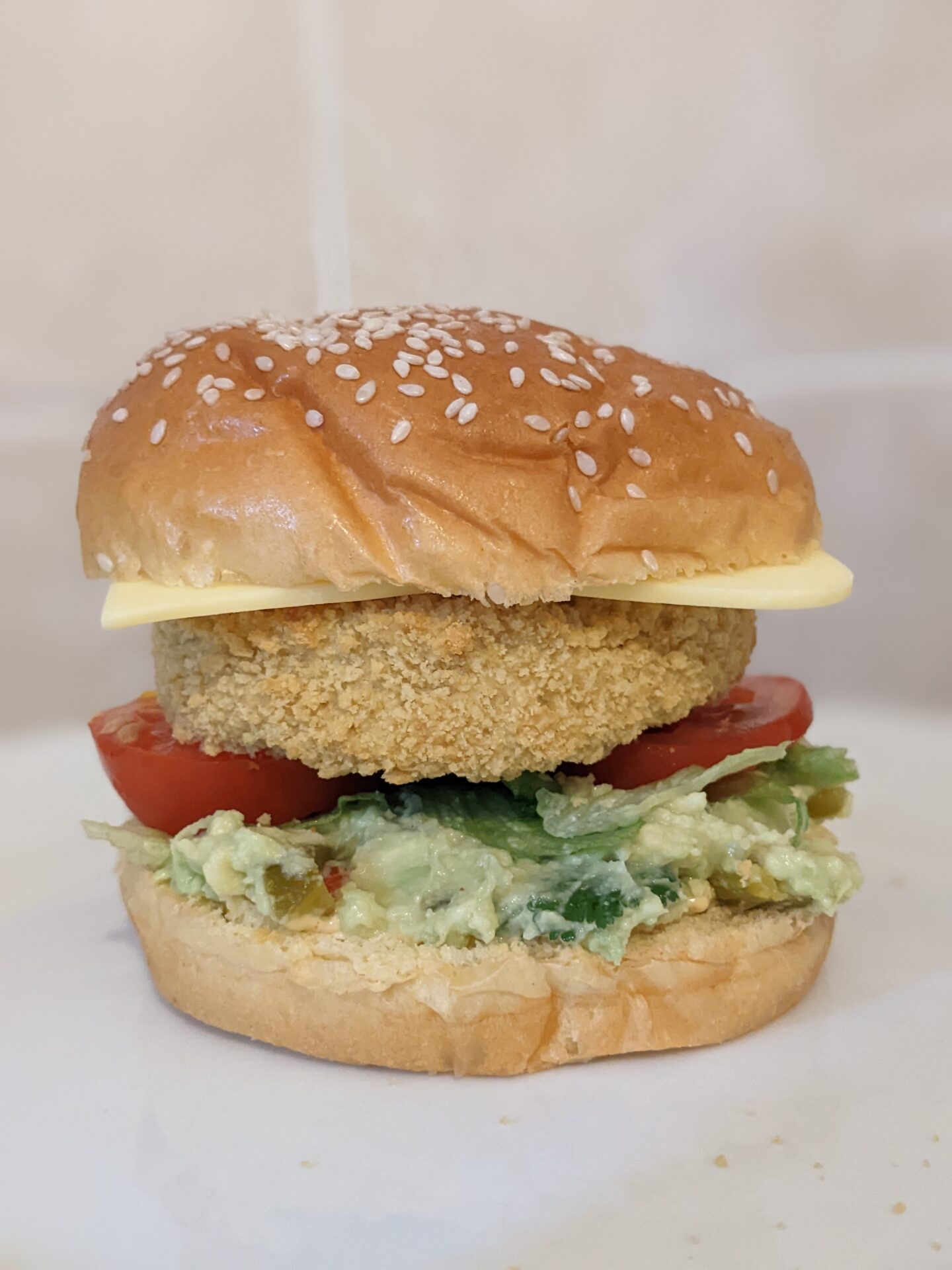 Next up was the smoky cheddar flavour slices. I was excited to try this as I love smoky cheese, and it did not disappoint. This was by far my favourite and tasted even better than the regular smoky cheese that I usually buy. Lovely balanced flavour of being smoky yet creamy and the texture was great. I added this to a soft pitta with salad but found myself eating the slices just as a snack too.
Another favourite was the Le Rond camembert flavour which I had alongside the mature cheddar as a Saturday night treat. I was interested to see if the camembert would melt like the original one, and the answer is yes. I think you can bake it or microwave it, I went for the microwave option. It melted well and was again so creamy! I think this was on par with regular camembert for me and would be an easy swap. I topped it with some dried fruit and walnuts for a more festive treat, and I think this would be a great addition to a Christmas cheese board.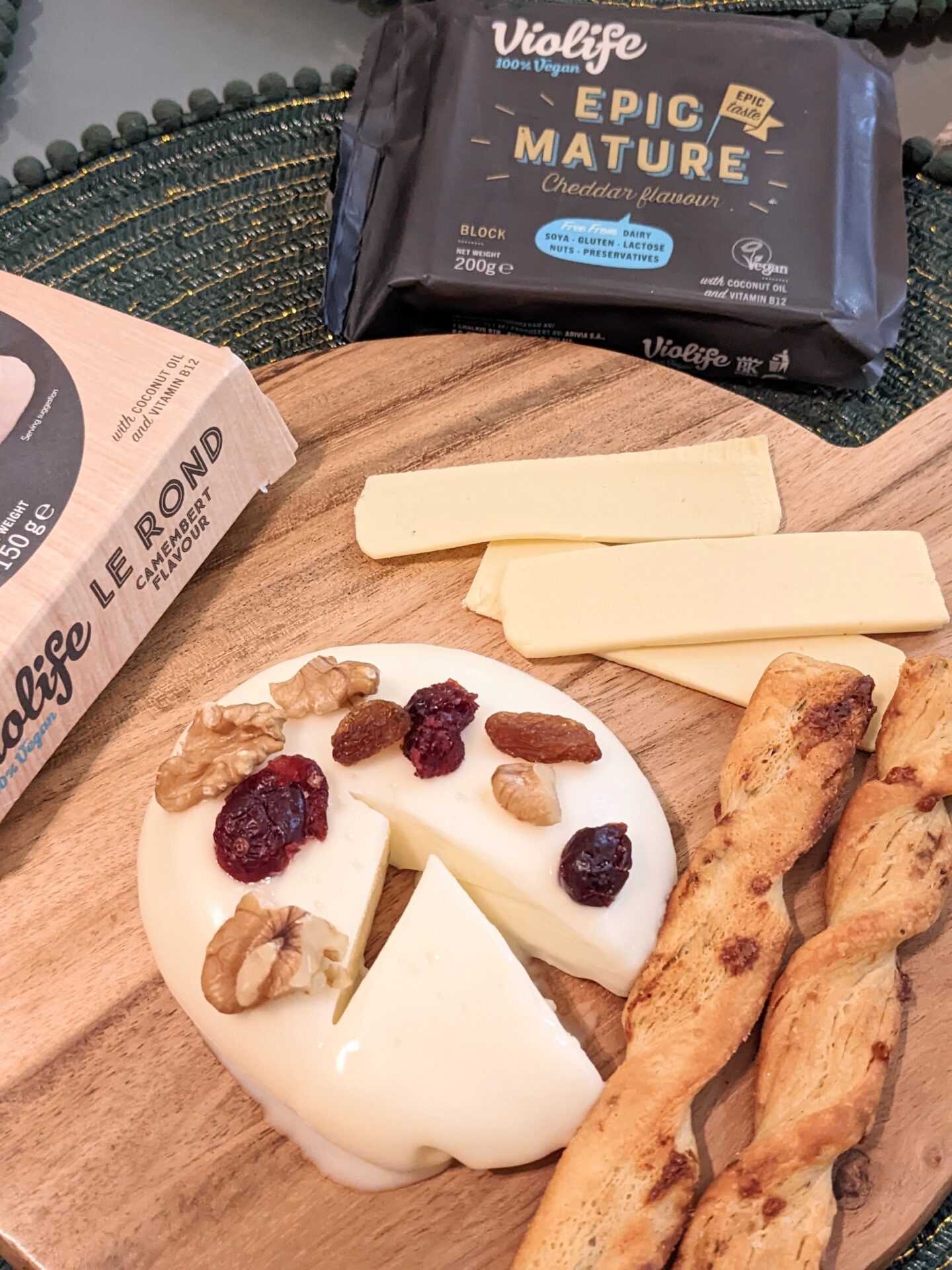 It goes really well with gin too if you're wondering!
The mature cheddar was another hit, slices well without falling apart and full of flavour, although I do like my mature cheddars to be extra strong, I found this to be too mild for my taste buds, but I think it would be great in a sandwich or even in a toastie with caramelised onion chutney.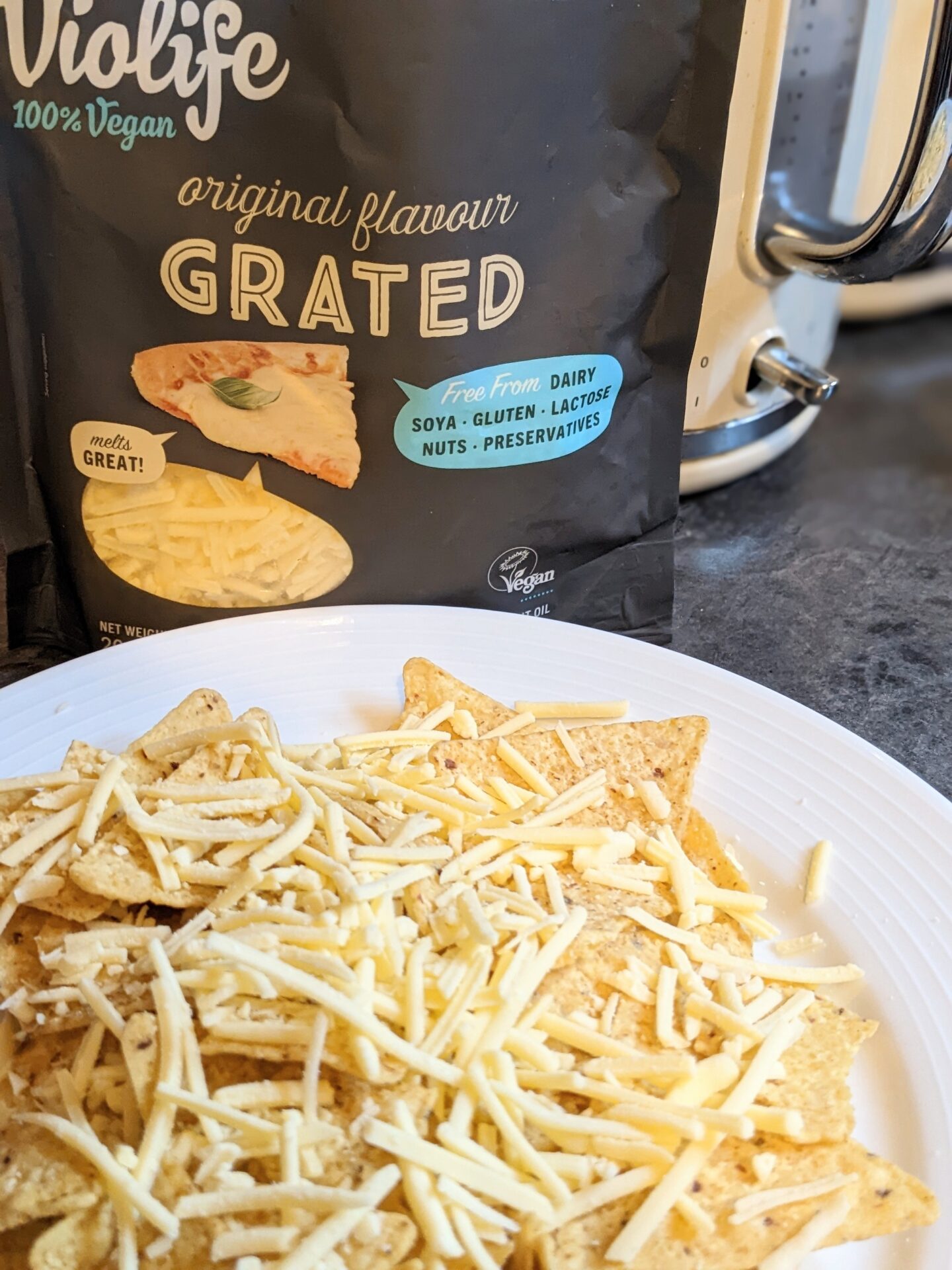 The grated cheese is probably the most versatile as you can use it for everything from jacket potatoes to pizza, and as a topping for your favourite pasta dish. I chose to use it as a topping for my nachos. Less than a minute in the microwave and it was gooey and delicious. I can't wait to try this on homemade pizza. There are lots of other vegan recipes on the Violife website if you need some more meal or snack ideas.
My concerns with vegan cheeses have always been whether they'll taste good and whether they'll melt like regular cheese. I've been pleasantly surprised at how much I've enjoyed these and how versatile they are.