As you know I'm a big fan of the healthy drinks market. Any drink that is low in sugar, calories and has added vitamins is always going to grab my attention.
One of the newest drinks on the market is Cape Drinks. Cape Drinks blends South African Rooibos tea with fruit juices, vitamins, ginseng and natural botanical extracts.
Born and raised in Cape Town, Rooibos is something I have grown up with and it's still a drink that I have twice a day. Rooibos is grown in the Cederberg, a small mountainous area in the Western Cape. Delicious on it's own or with milk, and caffeine free. As well as this, Rooibos has some amazing health benefits. For example in South Africa it's very popular as an aid for insomnia, and I have followed tradition with my daughter by giving her a cup of Rooibos before bed, which helps her to get a good nights sleep. Other benefits include being a cure for headaches, insomnia, hypertension and allergies.
When I worked at Holland and Barrett customers would always talk to me about how replacing regular black tea with Rooibos had improved their sleep and ailments. However there are some strange people out there who don't like hot drinks (seriously, who doesn't love a brew?) So if you still want to get the health benefits of Rooibos then Cape Drinks is a great idea. The delicious flavour combinations are,
Peach and Lychee with rose, aloe vera and dandelion. This was my favourite flavour, the flavours blend so well together and really compliment each other. The Lychee really comes through and I can't think of any other health drink that I've tried that uses this combination.
Pineapple and Passion Fruit with guarana, mineral salts & liquorice root. Another great tasting flavour, sweeter than the previous flavour and again the passion fruit takes it to another level. This particular flavour reminds me of my childhood as I was always obsessed with passion fruit drinks.
Cherry and Acai with ginger, cinnamon and Echinacea. This is a REALLY interesting combination which shouldn't work, but it does! The flavour is much more intense and it's packed full of healthy goodness. This was my boyfriends favourite flavour. Also the added ginger, cinnamon and Echinacea are essential for maintaining good health.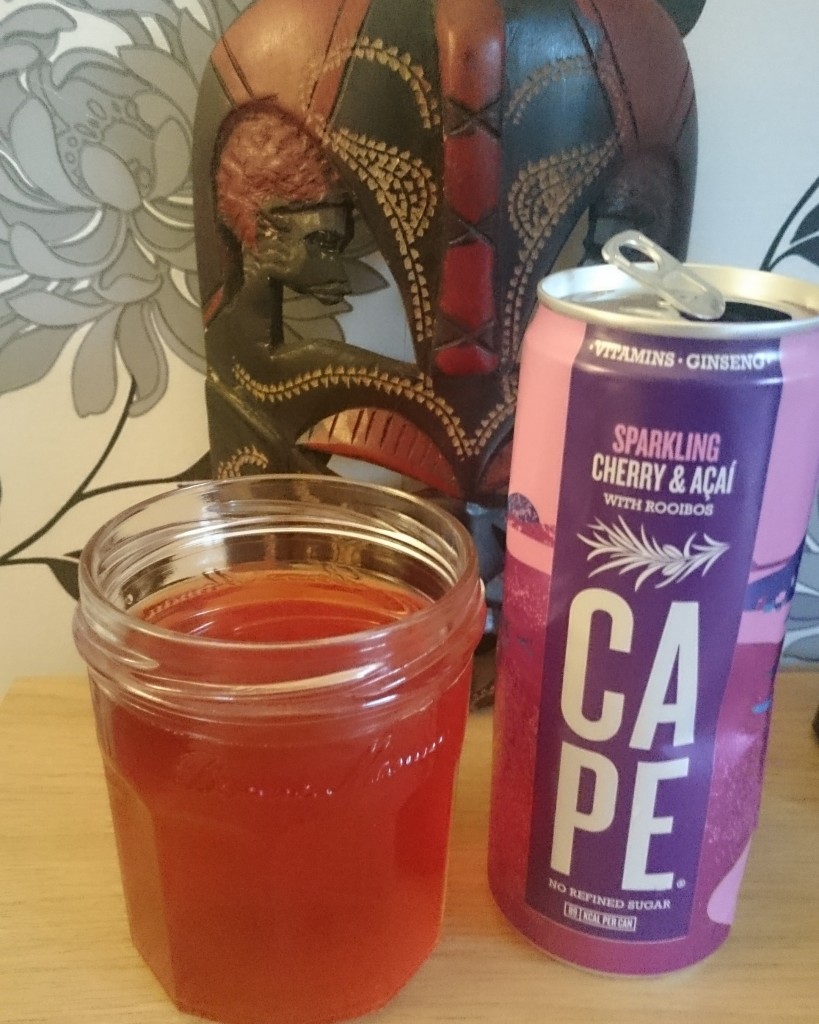 Overall I have been very impressed with the range and quality of Cape Drinks. The flavours represent the region well and I would love them to produce a grape flavour, which is another one of my childhood favourites, but unfortunately full of sugar. So a healthy grape drink would be fantastic!
Stockists include Selfridges, Ocado, Whole Foods and Amazon UK.
*Cape Drinks kindly sent me some samples to try with no obligation to review. However as I loved the products so much I wanted to share the love.