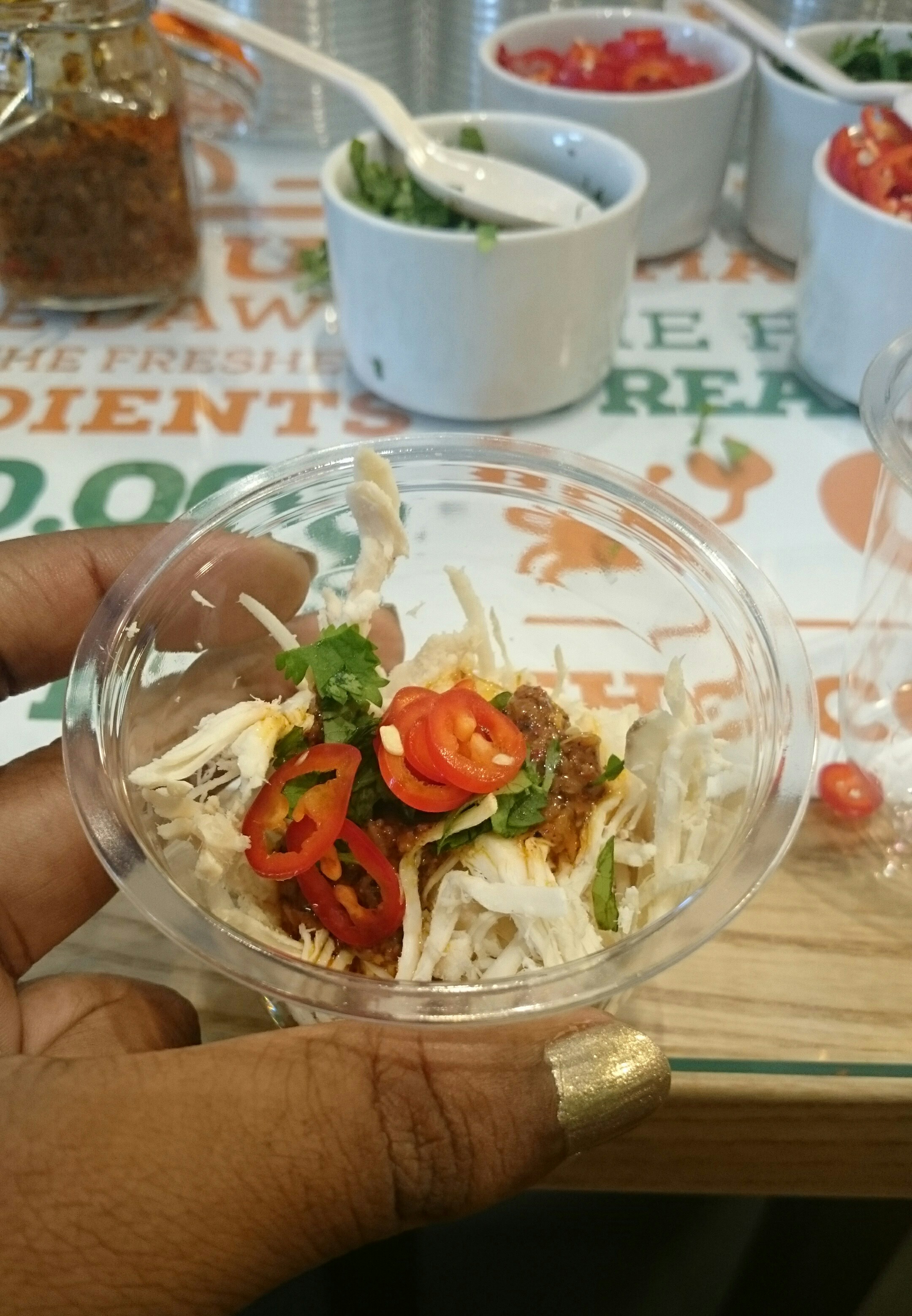 I was recently invited to a blogger night at the newly opened Chop'd Salad Bar on Cross St, Manchester. I don't know about you but I often find myself having major envy at the great salads that some London-based fitness and food bloggers show off on social media. I also tend to stay away from pre-packaged salads due to the sometimes calorific dressings and lack of interesting varieties.
The concept of Chop's is different though. On arrival we were greeted with wine, beer and water. We were also given an apron each for our 'build your own salad' challenge and an introduction to the brand by the management who had came down especially from London. Quality and home-grown are the most important ethos which the company stand by. Everything is grown locally where possible and they pride themselves on offering food which you would be proud to feed your kids.
I was invited to try out their favourites which included the most amazing and colourful tomatoes, their apples which are grown in Kent and which taste so good and their salmon, which everyone agreed was hands down the best salmon they had ever tasted. Also available for us to sample was the ingredients which are used for their ready to eat jerk chicken salad.
We were then moved on to the salad bar to have an in-depth look at the ingredients and to build our own salads. If you're not familiar with their concept, it couldn't be easier to explain.
1. Choose a base
2. Add 3 veg items
3. Add a deli
4. Choose garnishes and dressings
Everything is then tossed together which means the flavours combine better and you don't end up with the dressing just sitting on top and a bland salad underneath. My salad was incredible and included salad leaves, cous cous, sun dried tomato, salmon, edamame beans and avocado. I went for the honey and herb dressing.
It was fantastic to get an insight into Chop'd and meet the team. We were also given generous goody bags which contained Savse smoothie, H.Foreman & Son fresh salmon, an apple and some discount coupons.
*I was invited down to this event as a blogger, however I was not asked to do a blog post. Review is my own opinion.