This week I was invited by The Press Tent to attend an event at Revolucion de Cuba. Located near Deansgate in Manchester city centre, Revolucion de Cuba is set on two floors and offers diners and drinkers the chance to enjoy a laid-back Cuban vibe with a varied Cantina menu and an exciting cocktail menu. There is also live music and a Havana club bar for you party animals out there.
My fellow bloggers and I were invited to take part in a Burrito and Mojito making challenge, with prizes on offer. The event started at 6pm and on arrival we were welcomed with some Cuba Libres and a mixture of bar food which included paprika spiced pork scratching, banana chips, spicy nuts and my favourite, nachos with guacamole.
I can't even put in to words how delicious the guacamole was! But luckily Jaymi (the very charming chef) shared the recipe.
Seriously guys, you need to try this!
Next up was the burrito challenge. I'm not going to lie, I was feeling pretty confident. I consider myself a bit of a domestic goddess. Jaymi gave us a bit of a history of Cuban food and gave us a fun buritto-making demonstration. And then we had to take turns to make our own using ingredients such as chicken, refried beans, mixed pepers, sour cream and rice.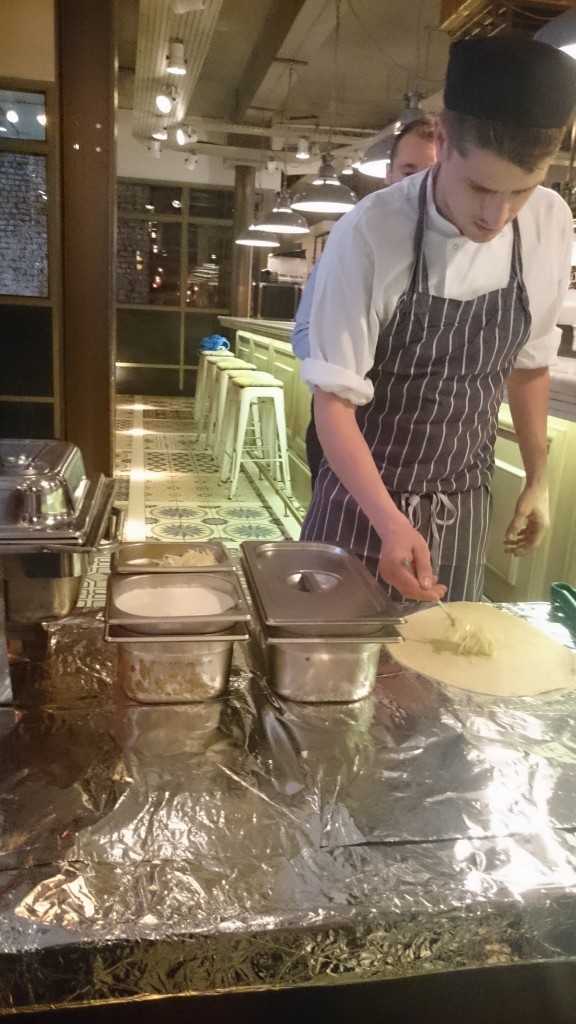 Now I'm blaming my ridiculous looking effort on the rum! In all honestly the finished product tasted great though.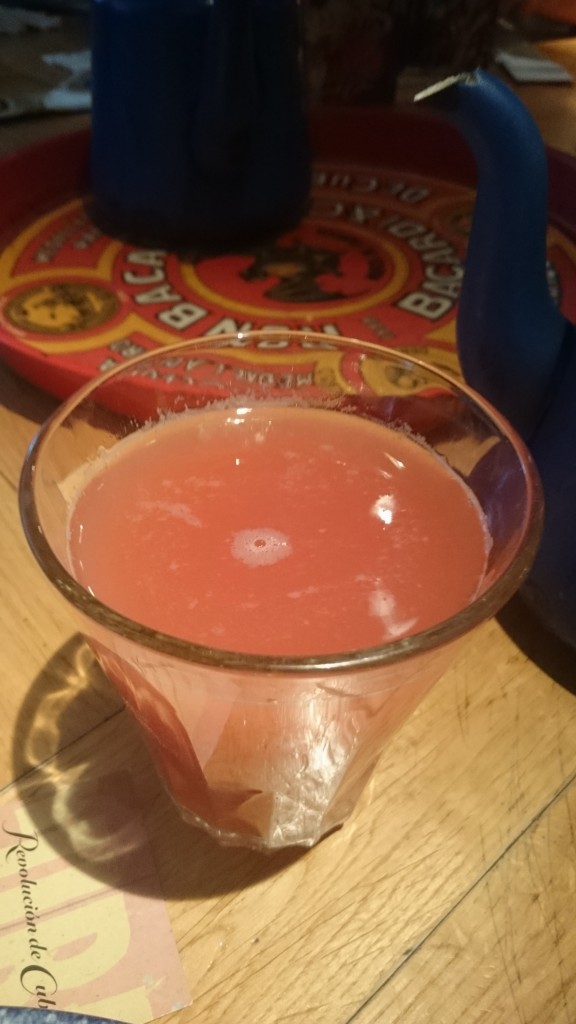 We were treated to some raspberry coladas with our meal and then a hilarious mojito masterclass. We were shown how to make a Cuban mojito and a regular one and then had the chance to go behind the bar to make our own in a timed challenge. I was first up, no pressure! Luckily my passion fruit mojito tasted good. I didn't win the challenge sadly.
The event finished at 8pm but I was having way too much fun to leave. The live band were great so a few of us decided to make a night of it. I decided to work my way through the cocktail menu, this reggae rum punch cocktail being my absolute favourite.
Overall a great night, great food, cocktails and a really chilled atmosphere that is perfect for after work drinks or dinner with friends.
Rev de Cuba Manchester Website
Twitter @ @DeCubaMCR