As a mum to a daughter who received exceptional care during a hospital stay as a newborn, due to Group B Step Meningitis I have always wanted to use my platform as a blogger to help campaign and support children's hospitals. So I was honoured when Alder Hey children's hospital approached me to work as an ambassador to support their current charity campaign. Although Amber was treated at Manchester Children's Hospital, she wouldn't have came through if she was treated at a hospital without the same amazing facilities.
Alder Hey is a Liverpool-based children's hospital and cares for over 270,000 children, young people and their families every year. Their children's charity has raised over £22m to support Alder Hey in the Park, funding life-saving medical equipment, research and vital facilities.
Institute in the Park
Alder Hey and the University of Liverpool officially opened the first phase of a state-of-the-art dedicated research, education and innovation centre in March 2016. The new centre, built right next to Alder Hey's new hospital, will position Alder Hey and Liverpool as an international leader in the development of safer and more effective medicines for children and young people throughout the world. I think it's important for UK hospitals to have the same state-of-the-art facilities that hospitals abroad can offer and that's why it was a no-brainer for me to work on this campaign.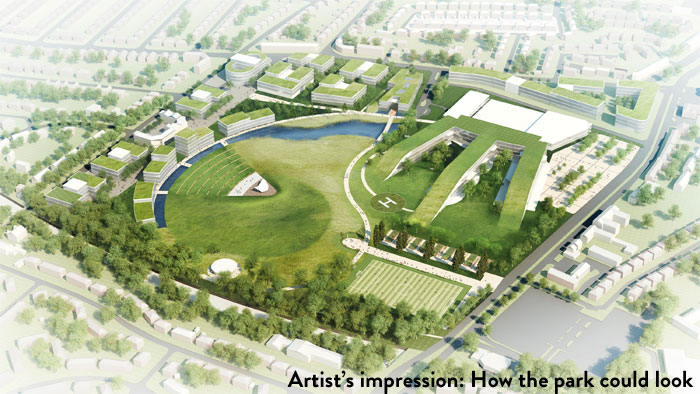 Alder Hey children's charity is now raising vital funds to build the second phase of the Institute in the Park.
This appeal will allow the hospital to extend the current Institute building and develop even better treatments for children and young people. The second phase of the Centre will allow the hospital to double the space available to undertake world class research and innovation.
Building on the success of the completed phase of the building this second phase of construction will create a facility solely dedicated to children's health research, innovation and education. Within this building, Alder Hey's researchers and clinicians will continue to work with partners in academia, technology and pharmaceuticals to develop safer, better medicines and therapies for children to use in the NHS and throughout the world.
So as you can tell this is a really important campaign to get behind. Too often we are hearing about British families having to find funds in order to give their sick kids the best possible care abroad. Wouldn't it be great if we could have those facilities in the UK?