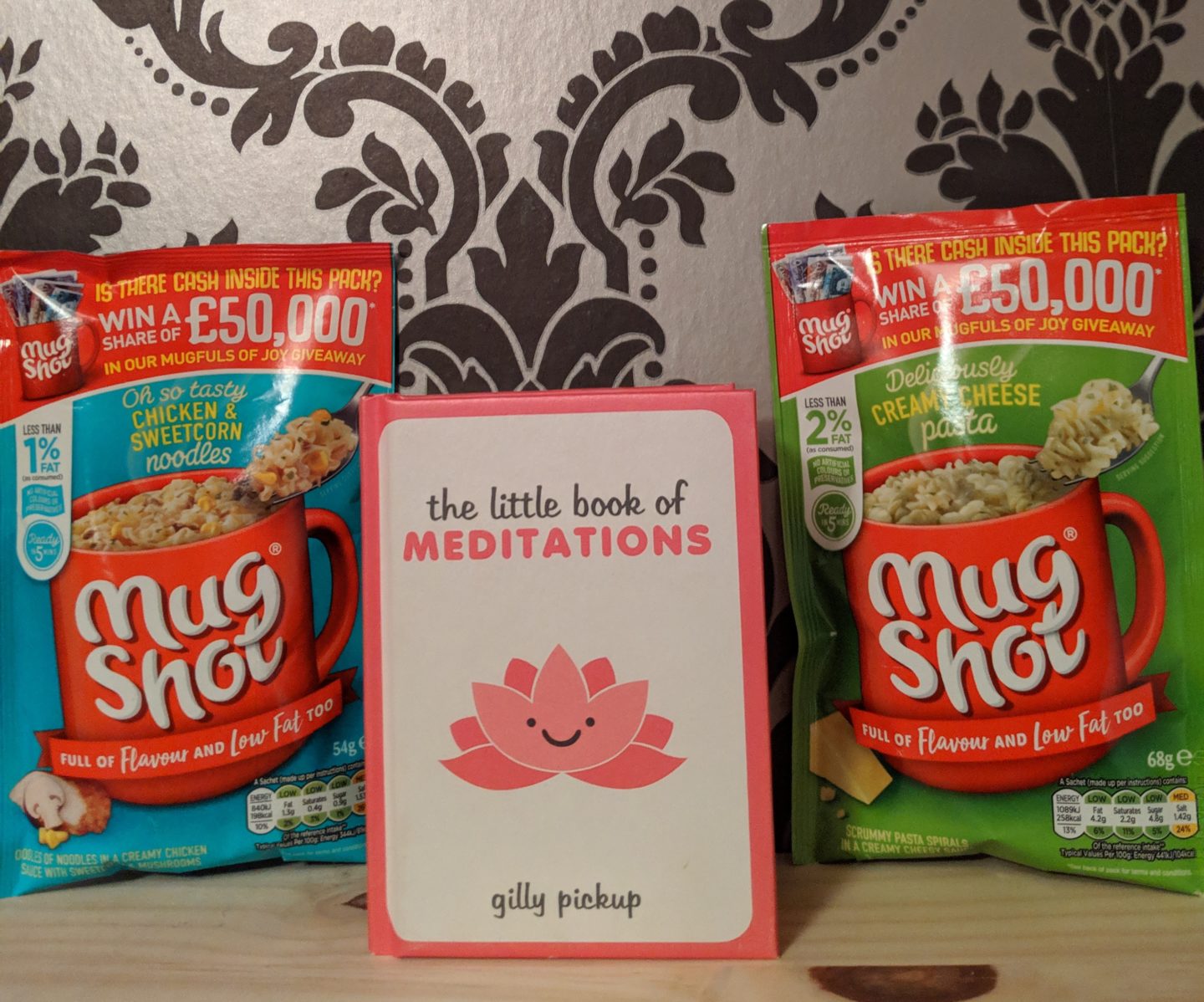 Today is January 21st or Blue Monday as you will no doubt see it referred to today. The third Monday of January is generally considered to be the most depressing day of the year. I think it's the combination of getting to that point in the month where we have money worries (January feels like the longest month ever after Christmas spending), the grim weather or breaking our new years resolutions.
I love to practice extra self-care around this time of the year and therefore am excited to be teaming up with Mug Shot on their #mugfulsofjoy campaign to help make the January blues a little bit better. Mug Shot do a range of healthy, low fat noodles, pasta and rice (Peri Peri flavoured noodles are my all time fave) and had inserted notes of money into random promotional packets ranging from £5 to £50. Head to their website for terms and conditions.
I have been a fan of their range since first trying it last summer. It's not only healthy and tasty but it's affordable and only takes 5 minutes to prepare. So this is great to have as a quick meal or as a snack between meals. They are under 1% fat and very popular with Slimming World members too for that very reason.
I've shared my 5 favourite forms of self-care that can be done in the 5 minutes it takes to make a Mug Shot over on my social channels.
How do you incorporate self-care into your busy schedule?
Please remember if you are feeling low today or any day to reach out to someone close to you or your GP.
*Sponsored Post