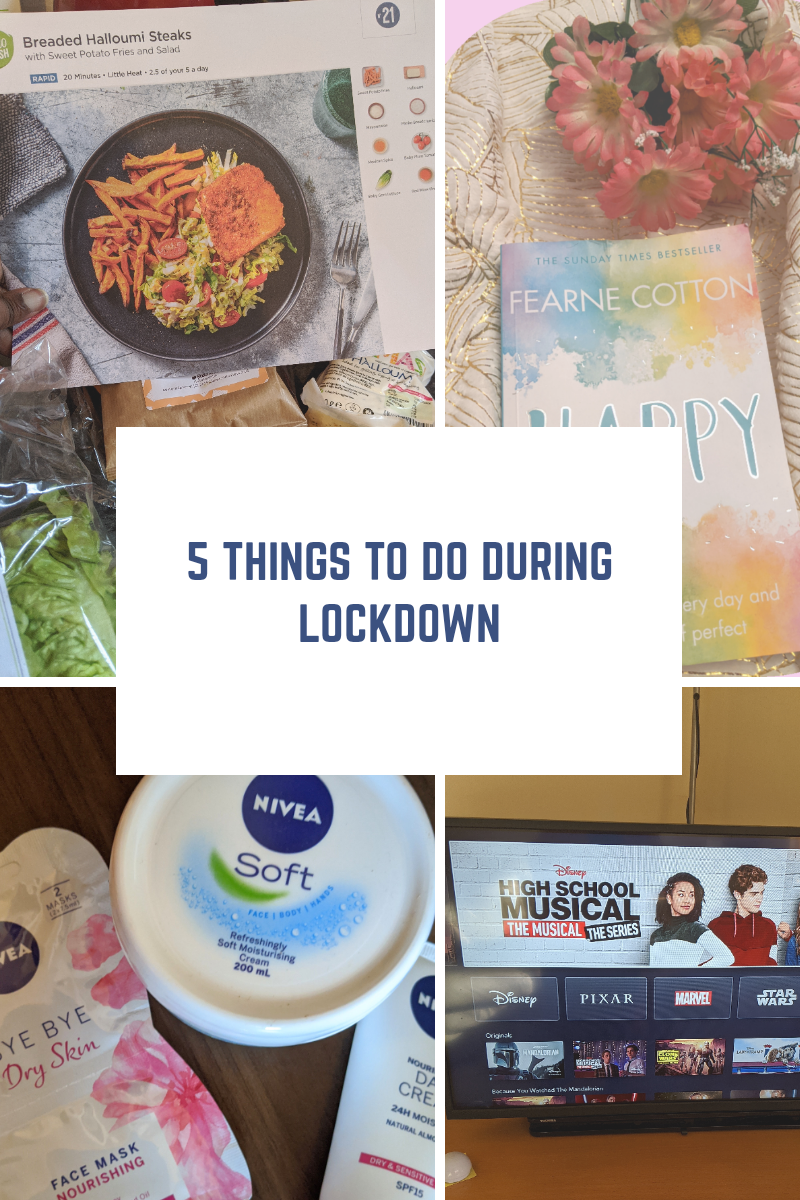 We are a few weeks in to Lockdown here in the UK and in many other countries across the world. Lockdown will be easier for some of us, for example introverts who enjoy their alone time or people who already work from home.
However coming from a busy retail environment or a large office to now having no work to do or working from home can be a shock to the system.
So if you're finding yourself off work with boredom kicking in, here are some ideas which might help.
1. Reading- If you are anything like me you will have lots of books chilling on your bookshelf that you haven't had time to read. Now is the perfect time to dust them off. I have been dedicating a few hours a day to reading, and I love having a scented candle on to add to the relaxing ambience.
2. Self-care- During these tough times it is more important to do what brings you joy. An afternoon bubble bath, calling a friend or painting your nails is a great way of passing the time. I have been making the most of my gifted Nivea products
3. Cooking skills- Chefs like Jamie Oliver have been sharing some great tips for recipes using store cupboard ingredients and there are a crazy amount of cooking shows at the moment. We have been getting regular  Hello Fresh deliveries and I love creating their recipes.
Why not create a new recipe a week or dedicate one day a week to baking your favourite cake but make it fun by adapting it.
4. Binge the F*ck Out Of Netflix- I am a sucker for a Netflix documentary. Now is the time to binge that box set which has been on your watch list. Love Is Blind is a fun, easy watch. Also let's not forget Disney+ .
5. Do an online course- There are lots of free and affordable online courses available at the moment where you can learn anything from nutrition to digital marketing. Now is a great time to brush up on your professional skills if that tickles your fancy.
Some websites to try are Reed Free Courses,  Of Course and Udemy.
Also it's also perfectly acceptable to do nothing but browse Pinterest boards while eating reheated pizza for breakfast.
Do you have any other ideas for Lockdown? Share them in the comments.
*This post includes gifted products from Nivea.