I have been a loyal customer of Moonpig for over 10 years and was recently invited along to their Mother's Day event in Manchester for an evening of pampering and an exclusive look at this years Mother's Day range in preparation for the big day on 22nd March.
So before I talk about what we got up to, here's a brief history about the brand.
Who are Moonpig?
UK's leading online personalised gifting, flower and card retailer
1 in 3 people in the UK have used Moonpig
Serving over 100 million brilliant moments since they launched in 2000.
Over 17 million cards bought in the last year alone
300 orders a minute
Range of over 10,000 cards, with infinite ways to customise, uplifting gifts and award winning flowers.
Moonpig prides themselves on personal giving, making it as stress-free as possible. What I personally love about Moonpig is that in just a few clicks I can send my loved ones a lovely personalised gift and card without leaving the comfort of my sofa. I have always loved their photo upload cards and mugs. In fact my daughter has given me a personalised Moonpig mug every year for Mother's Day.
The event
The Moonpig event was held at the stunning Whitworth Locke in Manchester. The invitation stated that I could bring a plus one in the form of my mother or my mother figure. Since both live up in Scotland, I brought along my best friend. We were welcomed by the friendly Moonpig HQ team and within seconds we both had a chilled glass of prosecco in our hands, before finding a comfortable seat for the opening presentation with Claire from Moonpig.
We were then given an introduction about the brand, from how they started out to where they are now, whilst being treated to a lovely selection of food including this quinoa bowl which was delicious.
Next up was pampering. We went in groups around the pampering and workshop stations. First up for me was a hand massage. As a blogger and life coach I am always using my hands to journal and type. And when in mum mode I am always cleaning or picking up toys. My hands feel sore and dry the majority of the time and I am known for always carrying multiple hand creams in my handbag, so it was nice to try out a hand massage which has a host of benefits including improving circulation.
We then moved on to the cocktail making masterclass. I have previously been on one and they are always fun and a great team bonding exercise. It is always great to learn a new skill at a blogger event. During the masterclass we were shown how to make 3 different cocktails including a pornstar martini and then went up against another team to see which team could create their's in the quickest time. Obviously my team won, yay!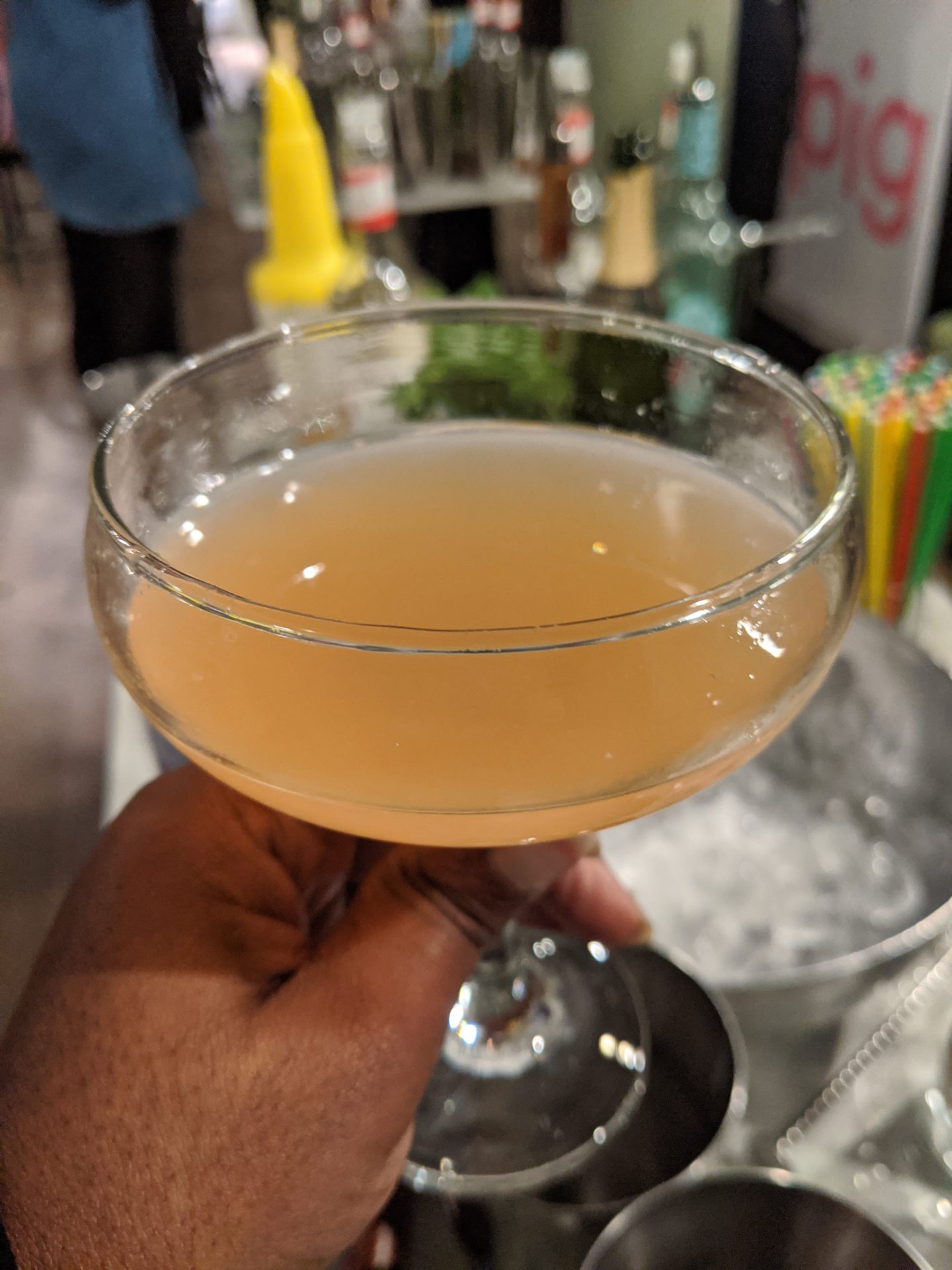 Next up was the chance to design our own cards. We were able to choose our own backdrop with the help of a photographer and photo editing wizard. Sheree and I decided to go for a bit of a Tarantino theme for our card since we are both movie lovers. Then we moved on to a computer to finish our card design and personalise it, once you've created your card you simply go to checkout, add delivery details and your card is delivered within 1-3 days. In my experience the card always arrives the next day if it's ordered earlier in the day. You have the option to have the card sent directly to the recipient or you can have it sent to you, which is good if you want to personally hand write in the card.
You also have the option of purchasing Mother's Day Gifts . Above is just a small range of what is on offer. As I said I personally love the personalised mugs and I know that my mum loves hers too. However there are also books, alcohol, chocolates and pamper sets available.
Another one of my favourites is the letterbox hampers . I was gifted with one after the event and loved it. Their are a few different variations but I think that the afternoon tea one sounds great.
Our final workshop was how to make our own bouquet. We worked with a member of the Moonpig florist team who taught us how to choose the flowers, how to trim them and how to package them. This was my favourite out of the activities and also quite challenging. We were then allowed to take our personalised flowers home with us.
I actually wasn't aware until recently that Moonpig did flowers and I love the convenience of being able to purchased a card, gift and flowers online from the same place.
Thank you for a fabulous event Moonpig.