AD Gifted
I have really connected with my spirituality this year and something which I have been interested in has been chakras (each of seven centres of spiritual power in the human body). I have also spent months looking for the perfect jewellery which symbolises my love of spirituality, while still being delicate and versatile enough to be worn for the festive party season. Daisy London Necklaces, rings and bracelets are simply stunning and tick every box for me. I have always preferred a simple range when it comes to every day jewellery and something which can fit a capsule wardrobe.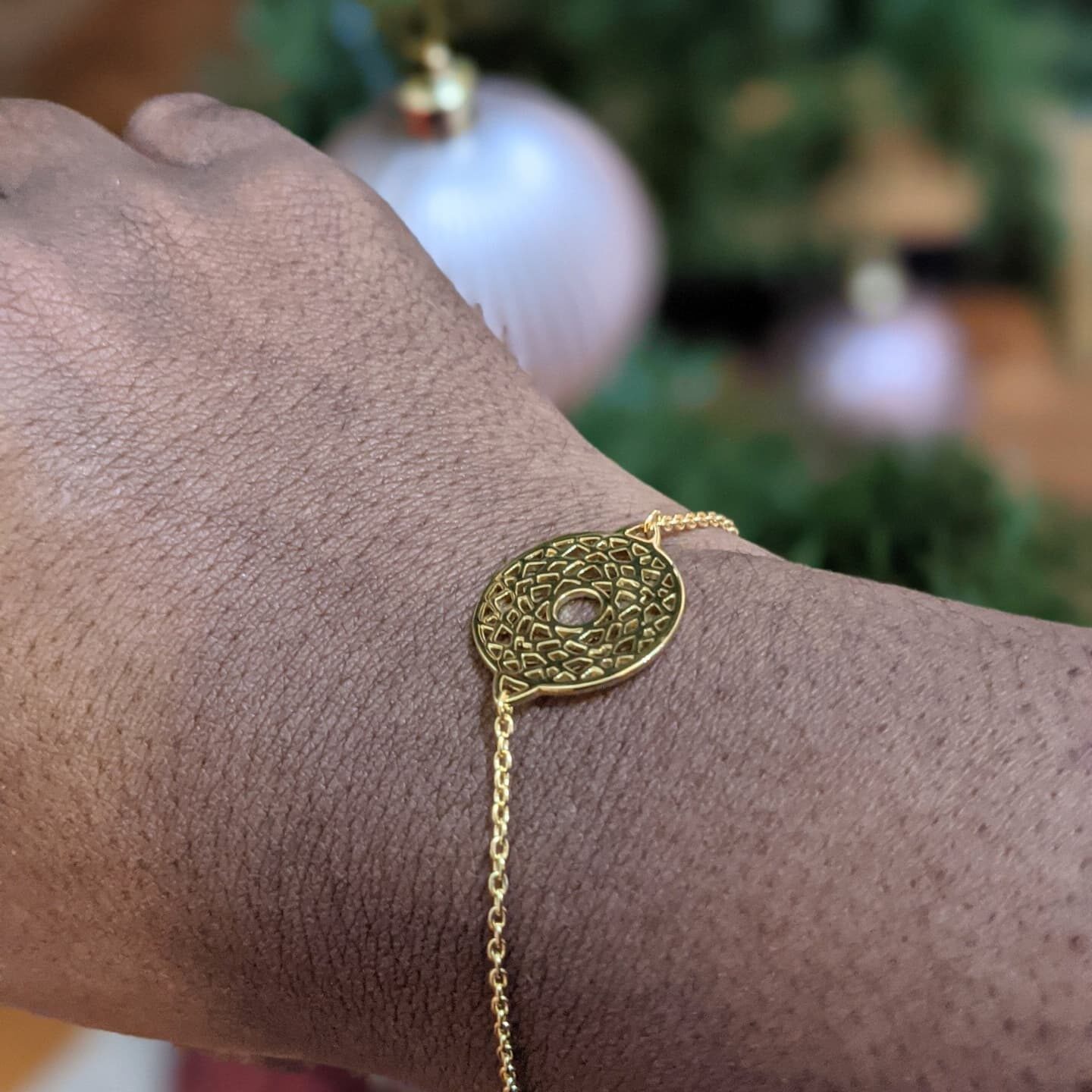 I was kindly gifted any two pieces from the Daisy collection and decided to pick my two pieces from the crown chakra range. The crown chakra represents working on your higher self and connecting to the universe.  It emotionally connects us with aspirations and  spirituality. There have been points this year where I haven't been as present which can be a sign of crown chakra problems, so I just know that my crown chakra necklace and bracelet will give me the guidance and self-knowledge that I require while I work on myself.
The Crown Chakra necklace comes in 18ct Gold Plate or silver, and has an adjustable chain length. The Crown Chakra Chain Bracelet also comes in 18 carat gold plated sterling silver with a semi-precious light topaz gemstone. It is beautifully delicate on its own. I personally love wearing jewellery that has meaning to it and the chakra range is so unique, perfect for yourself or for a spiritual friend, or maybe even a friend who who needs spiritual guidance for their next adventure in life.
For me no night out is complete without my favourite perfume Lovely by SJP, mascara and a gorgeous piece of jewellery to finish off the look, but I also love that these pieces can be part of my every day look too.
How would you style your Daisy pieces?