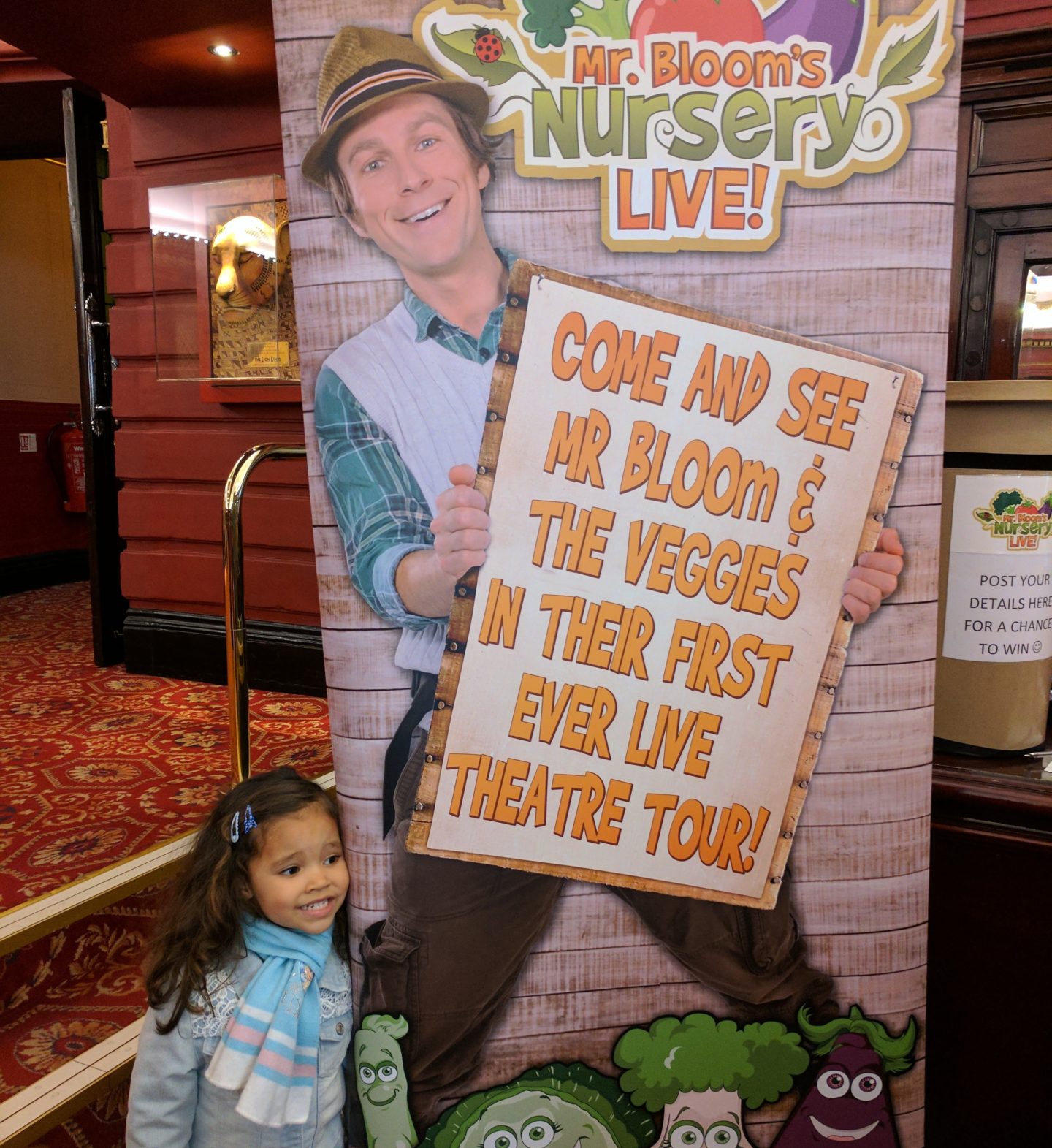 Amber and I were lucky enough to lucky enough to be invited to the Palace Theatre recently to view Mr Bloom's Nursery Live. The show was well produced and entertaining for both kids and adults, and it was short enough to keep the young kids attention without them getting restless.
We were seated second row from the front so had a great view and Amber and the other kids seated near us took great pleasure in dancing in the aisle during all the songs.
The show focused on Mr Bloom and his veggies returning from a lovely holiday only to find a letter from King Edward informing them of his upcoming visit that day. Cue a panicked Mr Bloom and his veggies aiming to get the allotment in perfect order before the big royal visit.
Luckily the team manage to get the allotment in pristine condition in time for the visit (something which Amber was very worried about).
The audience are encouraged to get involved throughout helping Mr Bloom find missing items.
We thoroughly enjoyed the show, it was short so ideal for the preschool age group and there was lots of songs and audience participation to keep the kids focused, with a short break half way through.
Overall it was a fantastic show for my veggie loving toddler!
*We were provided with tickets in return for an honest review