Amber and I were recently invited down to The Epstein Theatre to watch the live showing of Channel 5's Milkshake Live! The Epstein Theatre is in the centre of Liverpool and we headed down on a rainy half-term Friday morning. The show started at 12pm and as you can imagine it was full of nursery and pre-school aged kids who were extremely excited to see their TV favourites.
The show included favourites from the show including Shimmer and Shine, Milkshake Monkey, Noddy, Fireman Sam and presenters from the show. It was an energetic show and it was adorable seeing all the little kids enjoying the songs, dancing and appearances from the characters.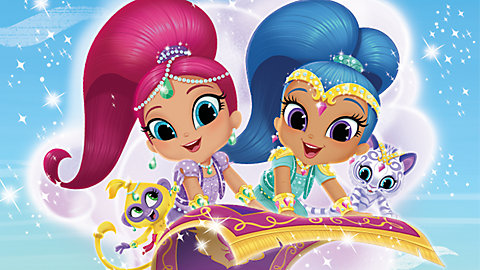 Amber was most excited to see Shimmer and Shine, and they didn't disappoint. They are famous for their bright hair and outfits and their live performance was absolutely fantastic. I was only too happy to sing along to their theme tune along with the little ones.
The highlight of the show for Amber was noddy waving at her at the end. She is still talking about it now, 2 weeks on.
*We were invited to view the show in return for an honest review.