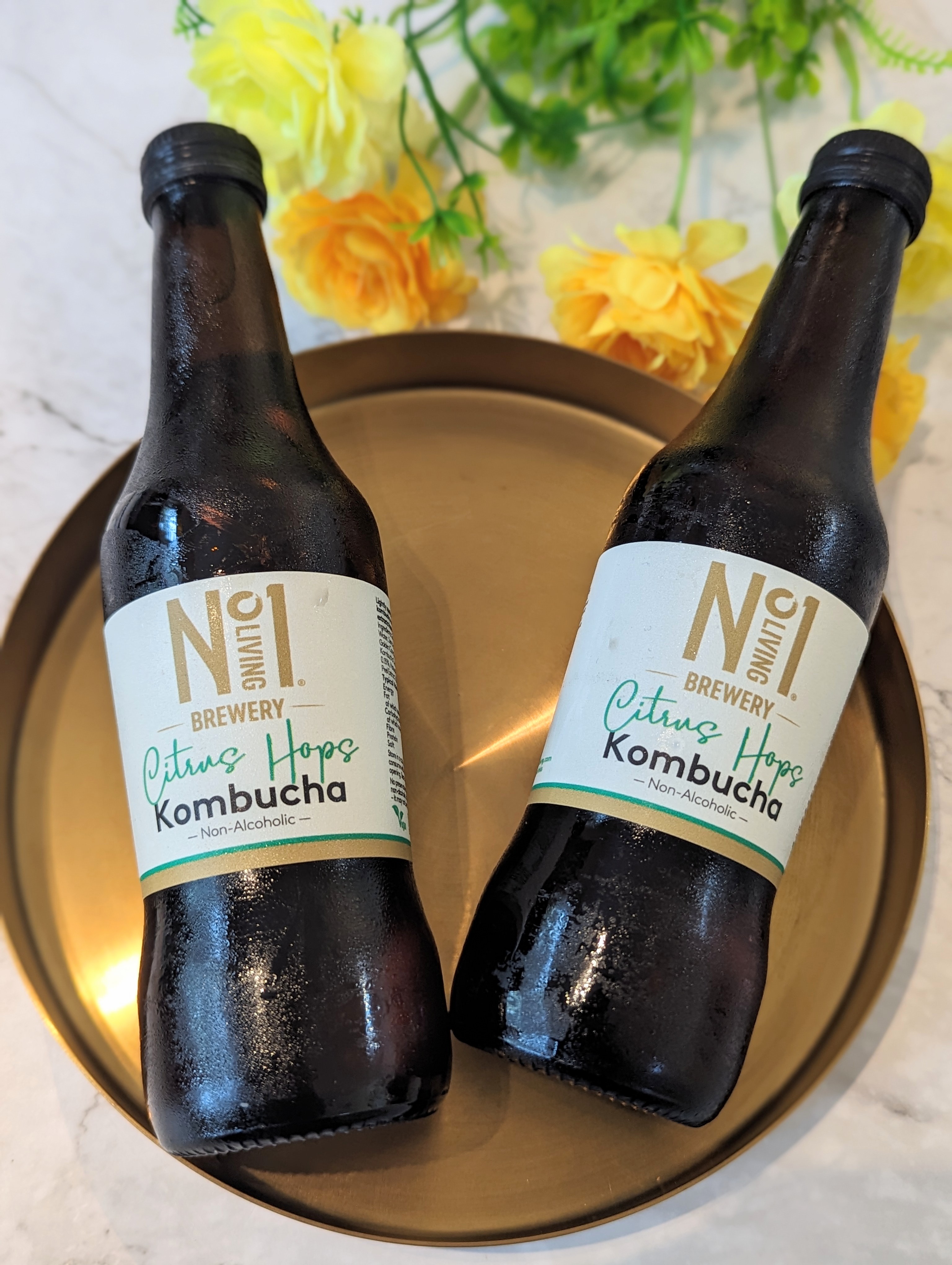 What is Go Sober for October 2023?
Go Sober for October 2023 is a month-long campaign that challenges participants to abstain from consuming alcohol for the month of October. The campaign promotes the benefits of abstaining from alcoholic beverages. There is also an option to do it for charity to raise vital funds.
I'm taking part for my own health benefits, such as managing my anxiety and improving my sleep. I am always looking for new alcohol-free beverages to try and add to my drinks cabinet and my most recent discovery is No.1 Living Brewery- Citrus Hops. As you know, I am a big fan of the No.1 Living kombucha range already, including their sparkling rose kombucha. I would describe hops as an alternative to beer, especially when you compare the packaging and bottled aspect, and with the rugby world cup on there is nothing than an ice cold bottle to have with my snacks.
Citrus hops has the benefit of a crisp and refreshing taste, making it less bitter than similar drinks thanks to the citrus flavouring. The flavours are balanced really well and it is best served chilled and is a great drink on its own or with a meal. Health wise, it has the added benefit of live cultures for maintaining your gut health.
Benefits
Low Sugar
Under 15 calories
Authentically brewed
Live Cultures
Naturally caffeinated
Ingredients
Kombucha (Filtered Water, Golden Cane Sugar, Sencha Green Tea, Live Kombucha Cultures), Hop Extract 0.15%, Natural Flavours, Lemon Peel Extract 0.01%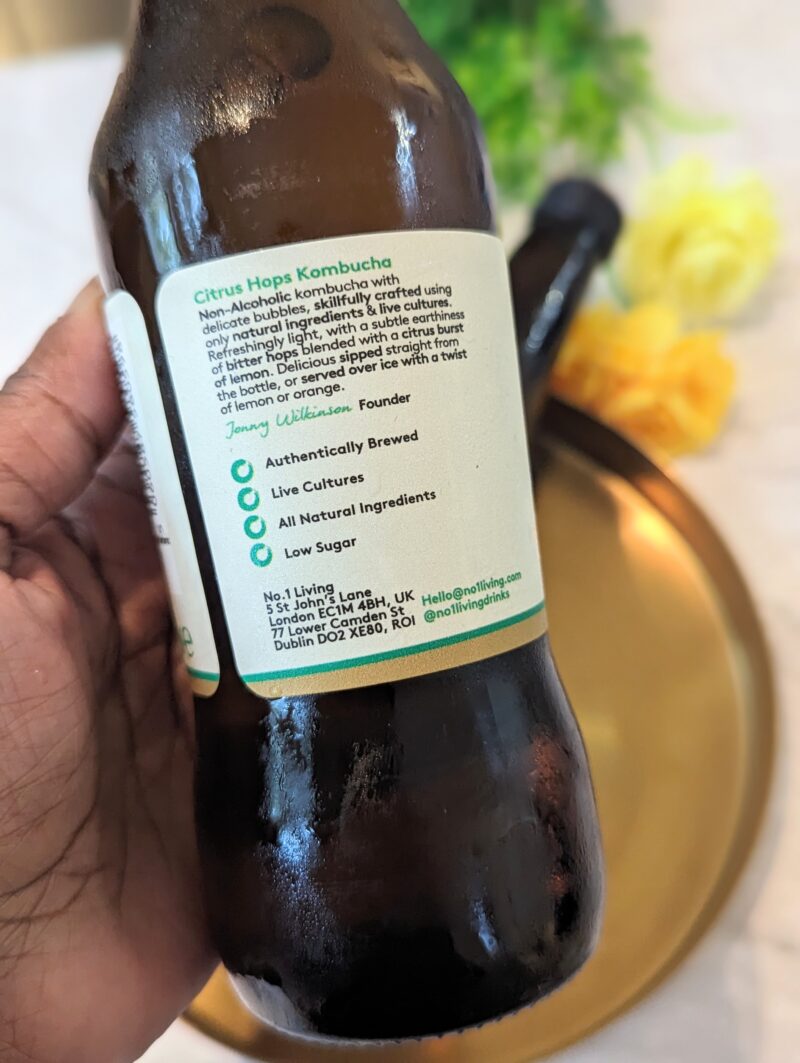 I am an advocate of "What can I ADD to my diet rather than what should I remove" and as a busy mum it can be hard to incorporate all the foods that benefit gut health on a daily basis, so I love having the option of drinks like these which contain live cultures. Not only are you benefiting your gut health, but it is also a more affordable and enjoyable option. I usually have kombucha towards the end of the day as I find that it prevents me from waking up feeling bloated. For me, the citrus hops is more of an evening or weekend beverage to enjoy with friends over a good meal and great conversation.
Once again, No.1 Living has exceeded my expectations with this creation.