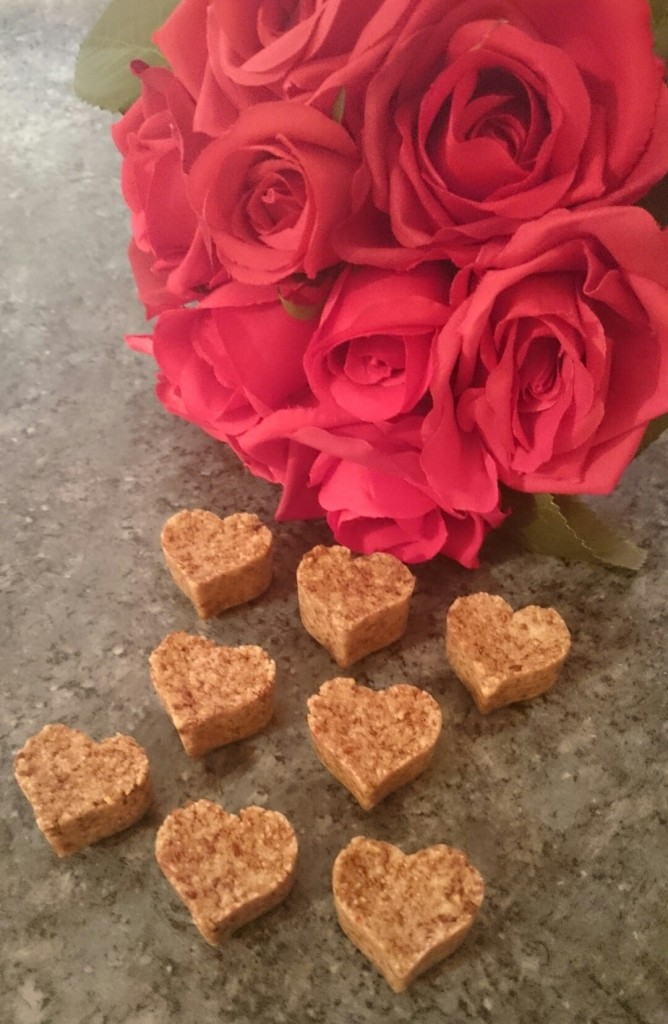 This is one of my favourite quick sweets to make. The original recipe is from fellow blogger, NicsNutrition but you can play about with the ingredients. You can find Nics recipe Here
Recipe I went with
1 Tbsp Dr Zaks coconut oil (melted)
1/2 Tbsp agave nectar
2 Tbsp Coconut & Raspberry Whey from The Natural Whey Company*
3 Tbsp Linwoods Goji milled flaxseed
Method
Add all the ingredients to a mixing bowl and stir until combined, I had to add a little more coconut oil.
Add mixture to a silicone heart tray and freeze for at least 20 minutes.
This keeps well in the freezer or fridge.
*Use code LFNWC for 5% off your Natural Whey Company order.