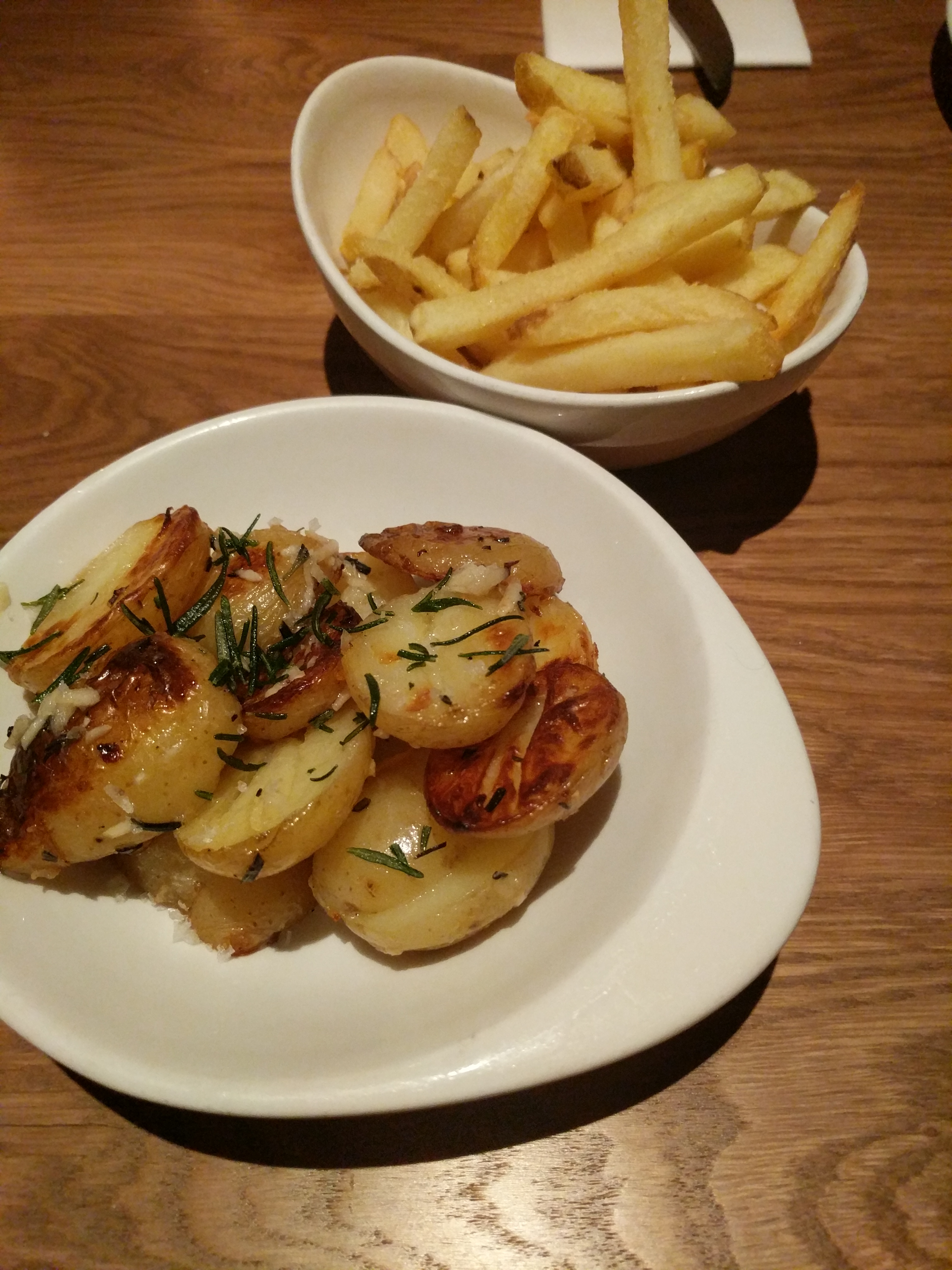 The last few weeks have been somewhat of foodie heaven for me. I was lucky enough to be invited to the re-launch of Gusto Didsbury a couple of weeks ago as part of the We Blog North team. Gusto is an Italian restaurant and bar, based in the heart of Didsbury Village in South Manchester and has established itself as one of the best places to dine in the area. In fact Drew and I went here for our anniversary back in January.
The launch was a very lively night, full of live music and complimentry canapés and cocktails including cherry & coconut sour and elderflower martini and of course, prosecco.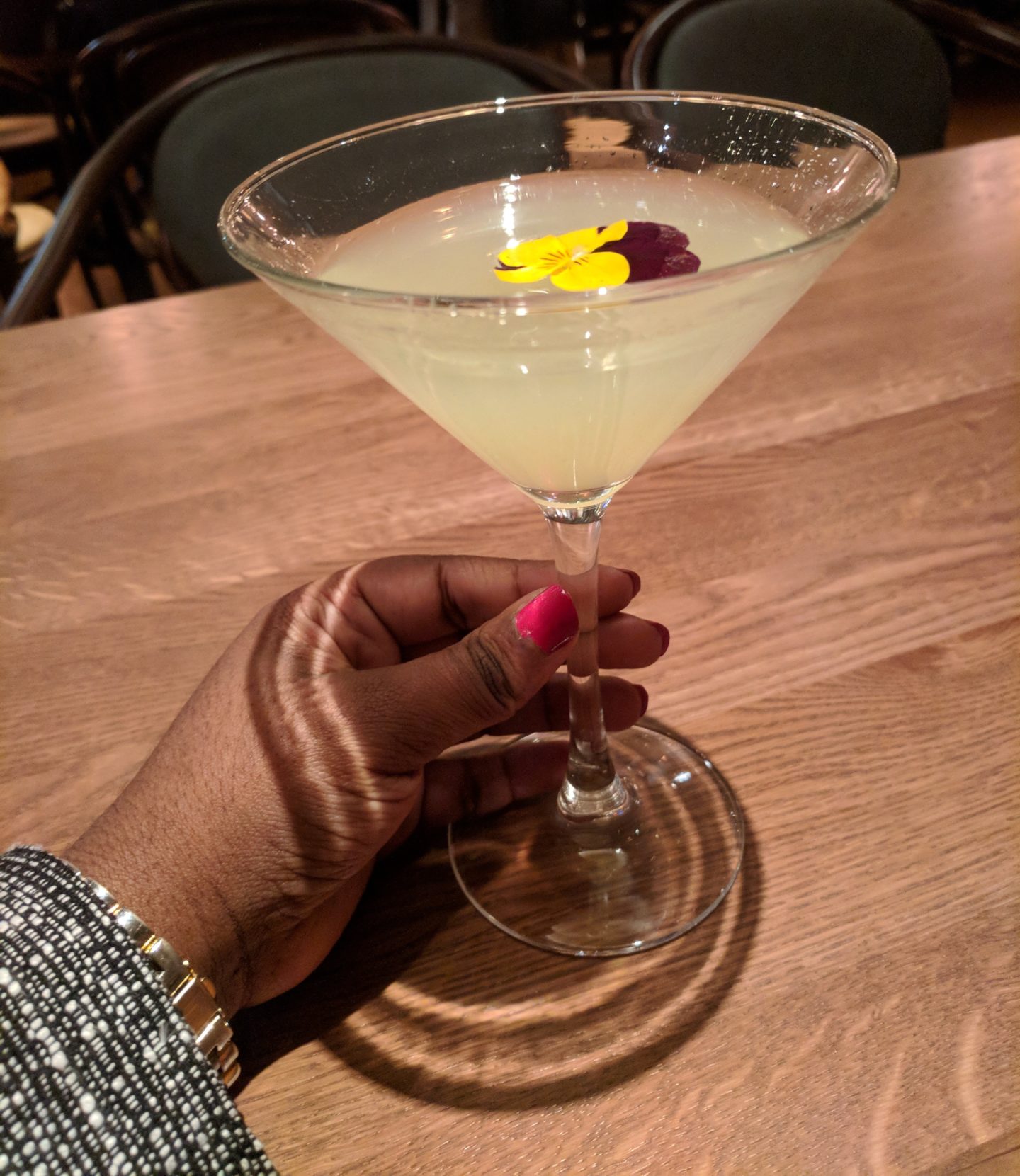 I was then invited back earlier this week to dine as a guest of We Blog North with a plus one. We booked in for 7pm on Monday evening, which meant that the restaurant would be less busy, yet with enough atmosphere to enjoy a girlie date.
Gusto have a great set evening menu at the moment but we decided to order from the main menu (this took a while as everything on the menu sounded absolutely divine).
So we ordered some cocktails to help with the decision making (obviously).
Strawberry & Kiwi Sling
Pineapple Bellini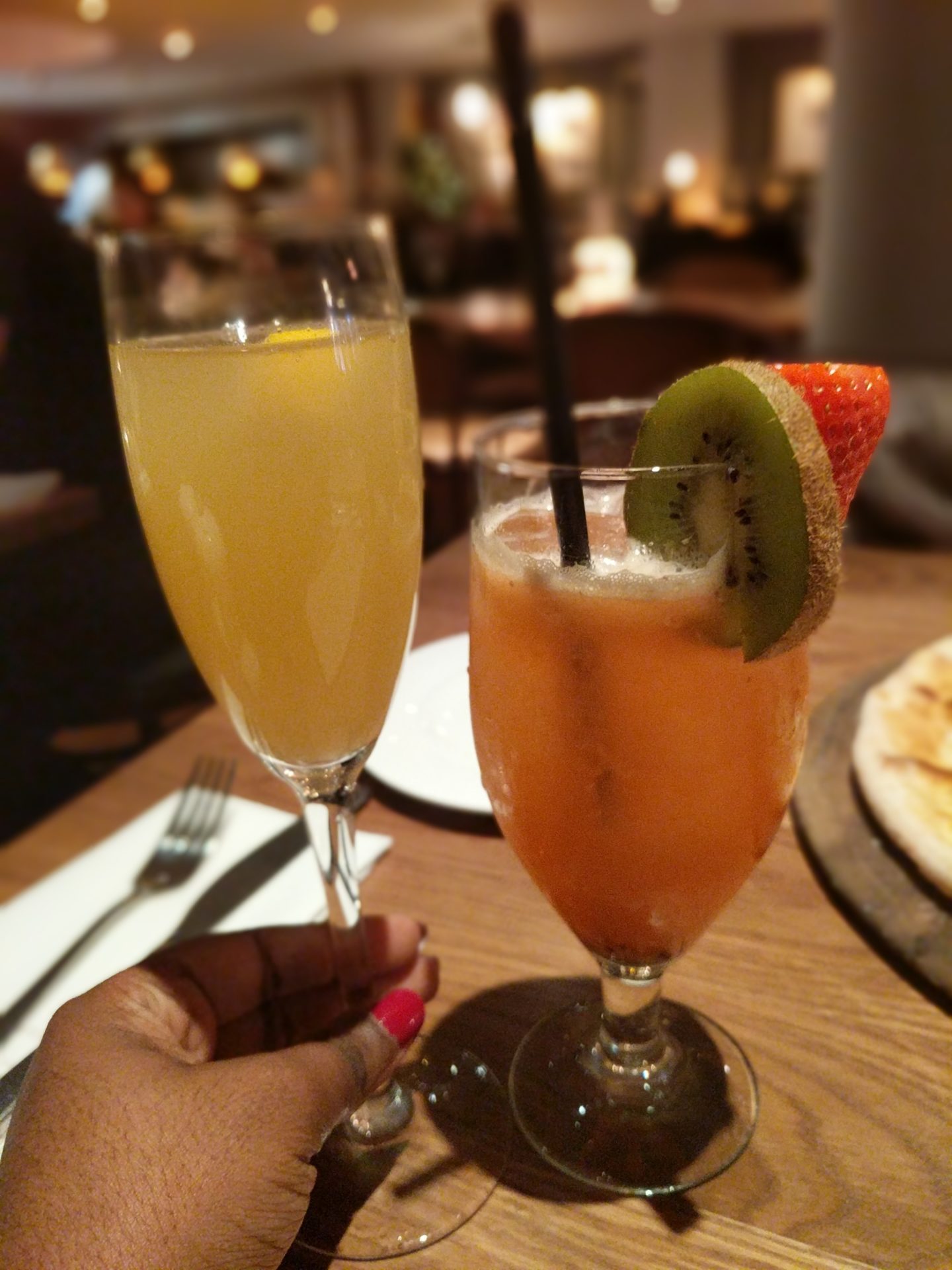 STARTERS
Finally we decided on garlic pizza bread to start, with the waitress suggesting half tomato basil, half mozzarella. Great idea! The bread was incredible.
For my individual starter I decided on the crispy calamari with lemon mayonnaise (£7.75), I wasn't disappointed at all, especially with how generous the portion was. The calamari is flour dusted and lightly fried.
My friend chose the hand rolled meatballs in tomato sauce (£6.75), this is served alongside chargrilled artisian bread. I didn't try this, but my friend wasted no time in tucking in and said she would defintely order it again.
MAINS
This was an easy choice for me, I ordered the lamb cacciatore (£15.95) which is cooked in in red wine and herbs, served with charred sweet potato. The lamb was cooked to perfection and perfectly tender and the sweetness of the sweet potato complimented the lamb so well. All that was missing was some bread to mop up the delicious sauce. This dish took me back to the lamb stews that I grew up on.
My friend ordered chargrilled 10oz pork cutlet (£16.50) served on the bone with apple sauce, crackling and red wine jus. The presentation was beautiful, as was the dish. Probably one of the most simple sounding dishes on the menu, but why complicate something so good?
SIDES
Our waitress recommended the baked garlic & rosemary potatoes (£3.75) for the pork. Once again, we weren't disappointed. I need the recipe! I ordered the skin-on fries.
Desserts
Chocolate brownie with pistachio ice-cream.
This a must-have. Extremely indulgent, moreish with the ice-cream being a good addition. Pistachio is my favourite flavour so I would highly recommend this dessert.
Sticky toffee pudding
I have a huge sweet tooth and sticky toffee pudding was an easy choice for me. To be honest as soon as my eyes noticed the name on the menu no other dessert was going to get a look in. This is easily the best sticky toffee pudding I have ever had! It was everything and completely worth the food coma that followed.
Although this wasn't my first time to Gusto, I was impressed once again with the level of service and the quality of the food. Our waitress was helpful in her recommendations, and approachable whilst giving us the time to enjoy our meals. The atmosphere was relaxed, so much so that we ended up being in the restaurant for 3 hours.
Gusto is also very family friendly and is somewhere I would happily consider dining with Amber.
If you want to try for yourself you can take advantage of the 25% off food offer, which runs until Sunday 22nd April. To get the offer, simply book via their website.
*Our meals were complimentry in return for an honest review.