Congratulations to my lovely friends at Gino D'Acampo My Restaurant for their recent win at The Italian Awards where they won the award for Best Restaurant Over 50 Seats (North West), fantastic achievement for a restaurant which only opened in Manchester in December.
Gino's has perfected great authentic Italian food and service. And the staff are such a friendly bunch, so it's great to see this recognised.
On my most recent visit to Gino's a few weeks ago I finally tried the Bucatini Carbonara, which is a wonderful mix of pecornio cheese from Sardinia, free range eggs and crispy pancetta. It's such an easy meal to make but so many restaurants get it wrong by adding cream, even well established Italian restaurants. I strongly believe that in following Italian recipes properly when cooking rather than adding unnecessary ingredients. As always I had to have my favourite Tomato & Basil salad on the side.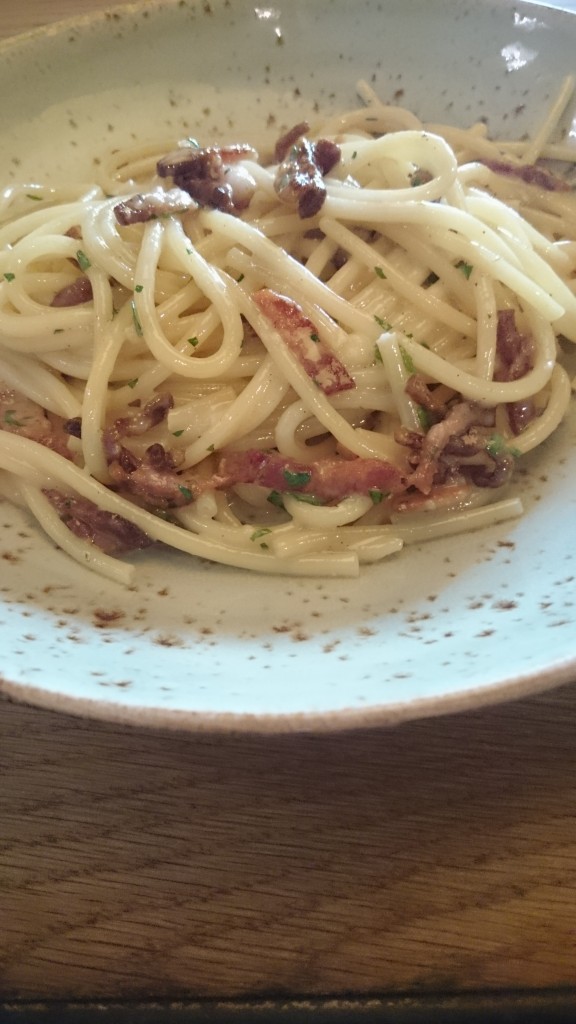 Drew once again went for the Bucatini with King Prawns, his favourite meal. The basil in this meal absolutely takes it to another level.
Amber also stuck with her favourite meal, Classic Margherita. When dining with kids, they can choose any pasta, risotto or pizza for 1/2 price. So this pizza is only £4 for a generous portion size and delicious fresh ingredients. We use Gino's pizza dough recipe at home as it's Amber's favourite now.
Lastly, good luck avoiding the dessert menu..it's impossible. I originally wanted the hand-crafted Cornetto, however as this wasn't available I chose the Panna Cotta. I would highly recommend this dessert, especially the ameretto and passion fruit combination.
Drew had the Chocolate Fondant which I've had before and is a chocolate lovers dream.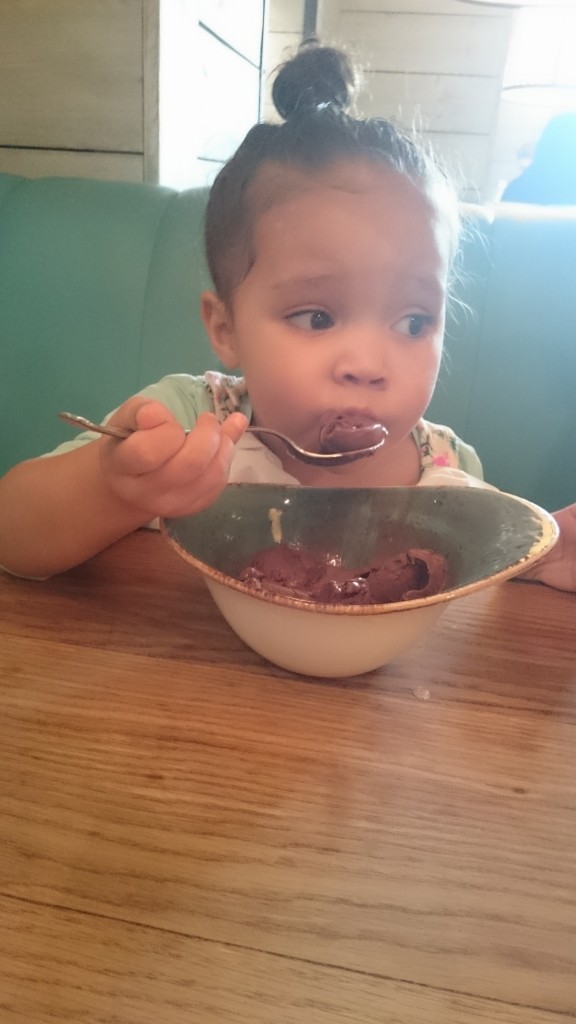 For her dessert Amber had the Chocolate ice cream which is made with Gino's own recipe. Another one for chocolate lovers. It's lovely and rich, so especially good if you love dark chocolate.
We are already looking forward to our next visit next month for Drew's birthday!