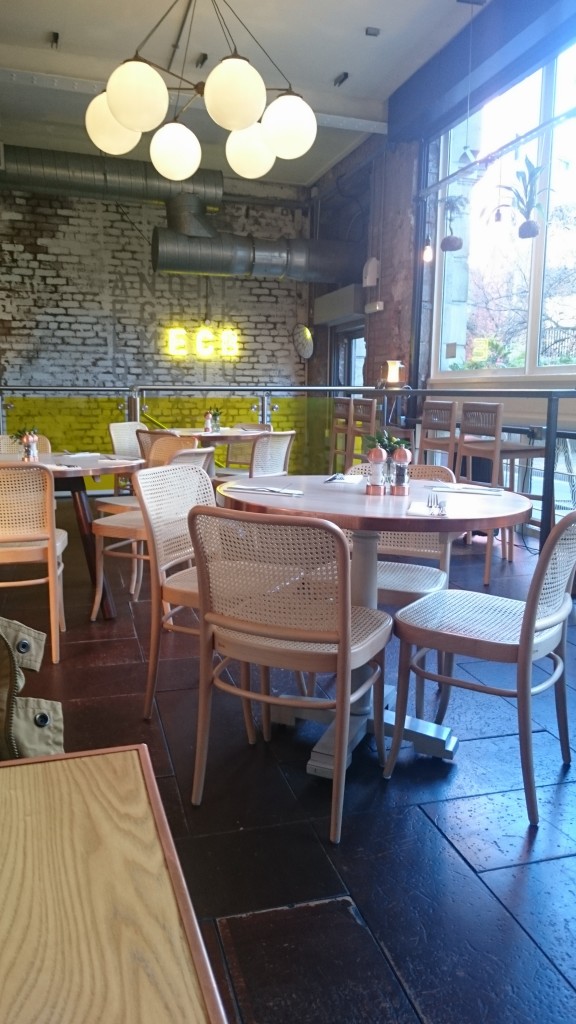 Evelyn's Cafe Bar
Brunch cafes/coffee houses seem to be taking over Manchester at the moment, every week there seems to be a new one opening. Which is great for me as 1. I love food and 2. I love coffee. #coffeefirstthenlife is my motto. I will eventually get round to writing a post on my top coffee houses, but today I wanted to focus on brunch and make the choice a little easier for you
1. Federal Cafe & Bar, Nicholas Croft.

Sourdough toast with peanut butter
I reviewed Federal last year and it still tops my list. Their menu changes regulary which I think is a great idea and makes them stand out from the rest. I'm a big fan of the simple sourdough toast and peanut butter. I love their healthy options and the fact that they serve Milo! (I know my fellow South Africans will appreciate that).
2. Evelyn's Cafe Bar, Tib Street, NQ
Shakshuka
Bircher Muesli
Evelyn's is a favourite amongst the local health and fitness bloggers and after finally visiting I can see why. It's located in the NQ (Northern Quarter) and is larger inside compared to most brunch cafes. This is a great place for vegans or for anyone following a healthy lifestyle. Everything on the menu is super healthy and nutritious and there is a great choice of fresh juices, breakfast, brunch and meals. They also offer coffee, cocktails and wine. On our visit we were given a bottle of cucumber and mint infused water free of charge which I loved.
Mint & Cucumber infused water
The staff are also very friendly here which is always a plus. I'm excited to try the rest of the menu.
3. Alabamas All American , Newton St, NQ
All American Style Brunch
Alabamas is still new and usually I like to allow new eateries to find their feet before reviewing them but after seeing all the positive reviews on Trip Advisor and Twitter we just had to visit.
Now, real talk. Alabamas isn't a healthy cafe or somewhere to go if you are counting calories. However life is about balance and a little of what you fancy does you good!
On arrival we were welcomed by a lovely bubbly waitress who told us a bit about the place and her favourites from the menu. She also explained that if there wasn't anything on the breakfast/brunch menu that we wanted, the chef would be happy to cook anything off the lunch menu for us. Great service! We went for a cream soda and root beer (hello sugar!!) it was so good, sooo good! However we just stuck to one and took advantage of the complimentary lemon water.
For our food we went for the full breakfast which was delicious. My eggs were poached perfectly.
I'll definitely be back to try their famous waffles soon!
4. The Deli, Didsbury Village
Cream cheese and smoked salmon bagel

You can't talk about brunch and not feature these guys. The Deli is in Didsbury, which is a suburb in South Manchester. As it's local to me I have visited numerous of times. It's a family-run Italian cafe and is as famous for their food as they are for their impressive hall of fame which includes everyone from Corrie actors to Premiership footballers.
It's also popular with the local mums and is extremely child friendly. And has outdoor seating which is fun for people watching.
Anyway, back to food. I always order the cream cheese and smoked salmon bagel, however their breakfasts are to die for. They use only the best ingredients including illy coffee and amazing fresh orange juice.