I was recently invited down to an evening at Zouk Manchester to celebrate the launch of their Spring menu. Zouk is an Indian restaurant located close to Oxford Road which offers Pakistani and Indian authentic cuisine in a beautiful and modern setting. It is favoured by celebrities such as Drake and Rihanna, so I was pretty damn excited when they I received my invite.
I attended the event with my friend and on arrival we were seated in the bar area with the rest of the bloggers and we were served complimentary cocktails and canapés of panipuris which in essence is fried bread filled with chickpeas, chutney, onions and a few other ingredients. This was my first time trying them and I was very impressed. There were also onion bhajis which were incredible and later became a topic of a humorous conversation between the manager and our table about how the British are obsessed with onion bhajis. Who can blame us when they are so good?!
We were then taken to the private dining area upstairs, passing an open kitchen and cloakroom on the way. The dining area is stunning and would be the perfect location for a party. At this point the manager kindly gave us the history of Zouk and also went into details about ingredients used and the culture behind the cuisine. He mentioned that all the chefs are Indian, including their award-winning chef who has worked in places such as India and Dubai. Having a strong Indian team in the kitchen ensures that the food is authentic and true to its roots. After a fantastic introduction the food and drinks came out.
Starters
Murgh Tikka Hariyali– Bengali classic kebab of tender chicken marinated with fresh mint and aromatic spices.
Kashmiri Lamb Kebabs– Minced lamb and Kashmiri chilli kebabs coated in breadcrumbs and served with a cooling mint chutney.
Channa Masala (V)- Chickpeas in a spicy masala.
Vegetable Pakoras (V)- Mixed vegetables in a lightly spiced batter served with dipping sauces. Seasonal vegetables are used.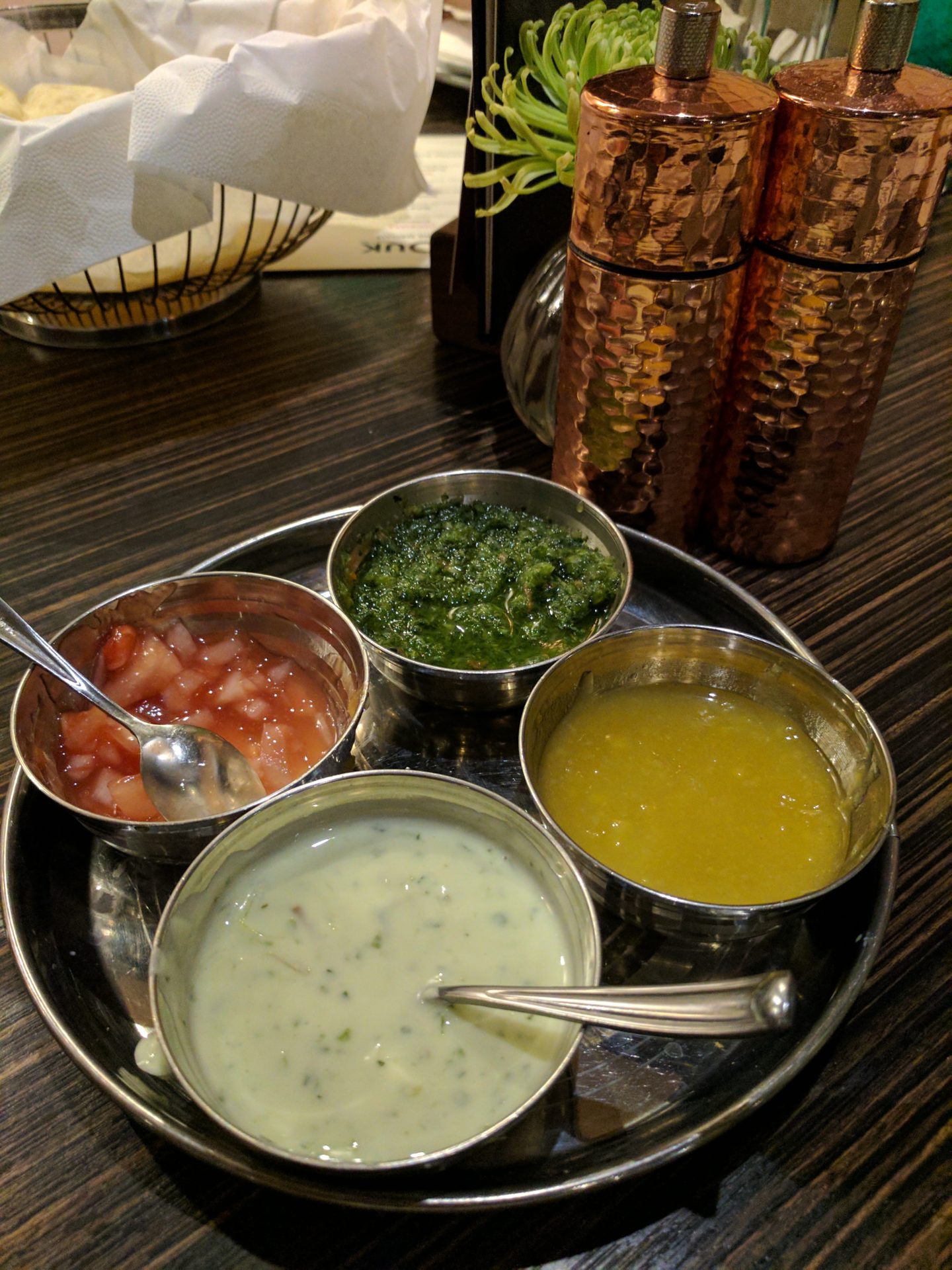 I absolutely LOVED the Kashmiri lamb kebabs, and I haven't stopped raving about them to anyone who will listen.
Mains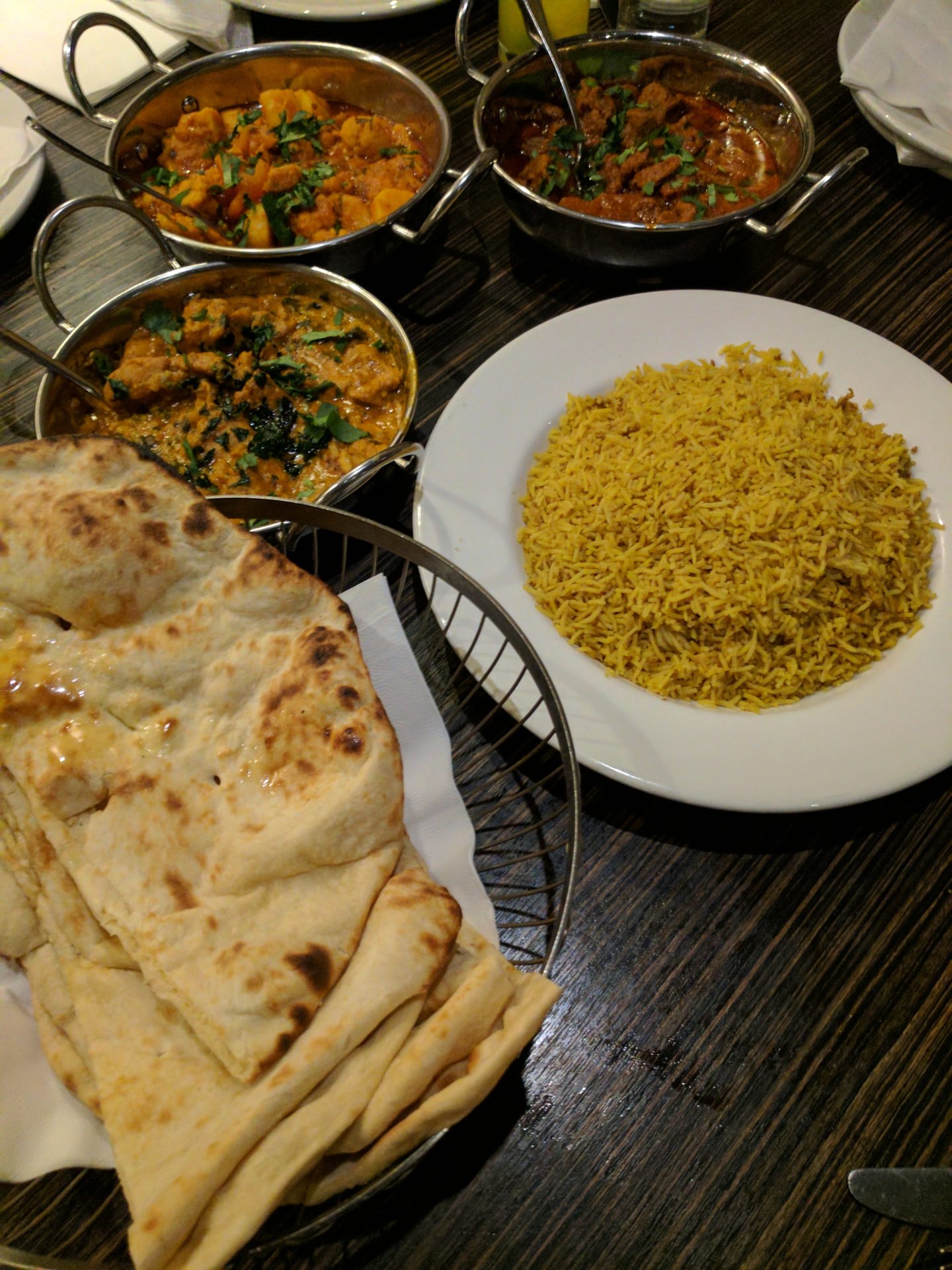 Qasuri Methi Murgh– A favourite amongst the people of Punjab, with a distinct flavour of fenugreek with succulent pieces of boneless chicken thighs. Fenugreek is grown in Punjab and this dish is somewhat of a local signature dish. The chicken was tender, moist and was perfectly spiced, however my favourite main was the lamb, which I'll talk about below.
Lamb with Sweet Potato & Almonds– A North Indian curry with juicy pieces of lamb, tender sweet potatoes and flaked almonds. This is quite simply the best curry I have ever tasted, I love lamb and it was cooked to perfection, so tender that it literally just melts in your mouth, the sauce was obviously mopped up with the generous amount on nan bread on offer.
Aloo Gobi (V)- Punjabi style dish of potatoes and cauliflower.
Bindi Dupiaza (V)- Okra in a sauce of garlic, ginger, tomatoes, onions and fresh green chillies.
Dessert
A platter of 'Mumbai Mess' which is a deconstructed cheesecake and effectively a cross between Eton Mess and cheesecake. This was so good and fresh, with a generous biscuit base. more of the biscuit base. Then there were brownies for the chocolate lovers, I prefer my brownies more gooey and this probably isn't what I would order as dessert but it went down well with the chocolate lovers at our table. Lastly was the churros style dessert, these were lovely and definitely something I would order.
Throughout the night we also tried the Spring cocktails, including,
Spring Fling– Jose Cuervo tequila mixed with orange juice and topped up with Prosecco.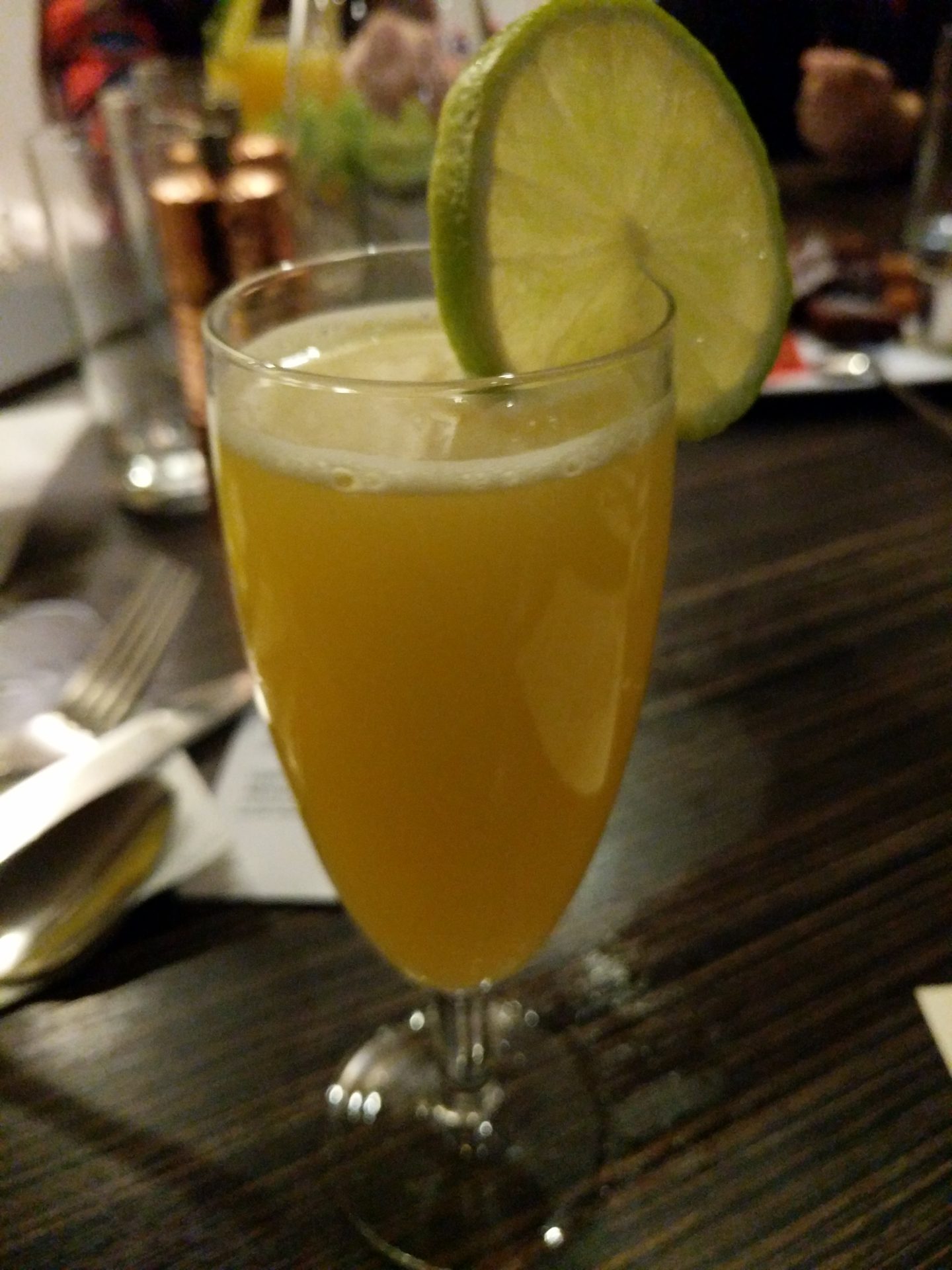 Elderflower Frost– Gin, cucumber and lime topped with elderflower and soda.
There were also mocktails on offer (which I didn't try).
This was such a fantastic night, fabulous atmosphere and delicious food and company and we were sent home with a goodie bag containing a cookbook and ingredients for making a Zouk curry.
Zouk also offer cookery classes, which is definitely something that I am interested in trying.
*I was invited as a guest of Zouk's.