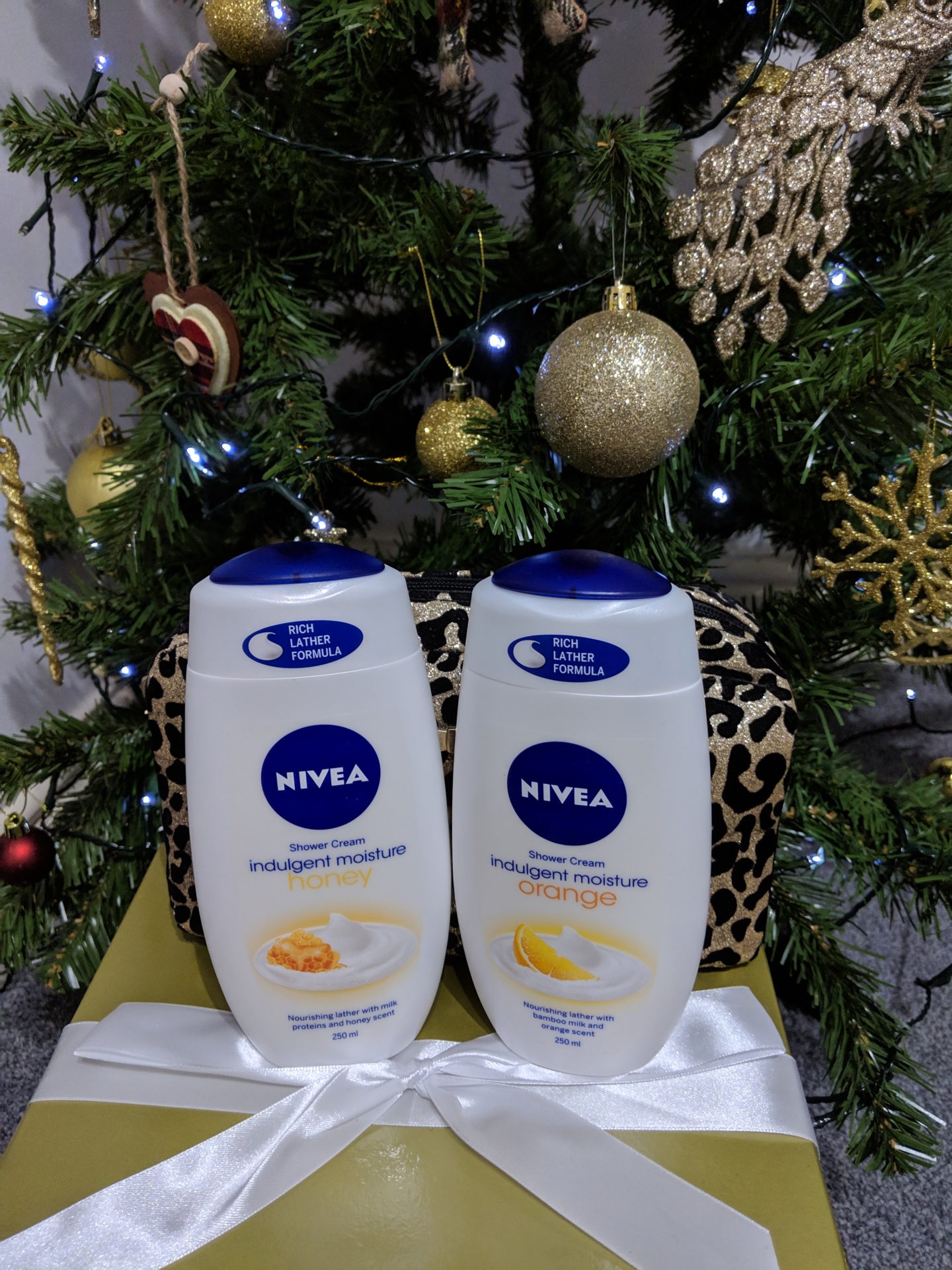 We all have our own unique Christmas morning traditions. We would always spend Christmas out in the countryside in Scotland, and I would always be the first one up, keen to look out the window to see if we were having a white Christmas. There were always two guarantees in my pile of gifts, a new book and a gift set of some sort. I would always look forward to a mid-morning escape from the mayhem of ripped up wrapping paper and excited kids to have a long soak in the bath. This is a tradition which is still very much part of my Christmas morning, especially with being a mum and needing that little bit of 'me time.' I'm sure fellow parents would agree that kids make Christmas magical, but being woken up at 6am an excited little child can leave you exhausted come mid-morning.
This Christmas we will once again be in Scotland and my gift set I'll be using will be the Nivea honey shower cream and the orange shower cream from the 'Clear Mind' indulgent moisture range. This comes in a beautiful gift box along with a shower puff, which is essential for exfoliating your skin during the winter months.
As will all Nivea products these smell divine and are affordable, making it the perfect self-care gift for yourself or a loved one. I normally also invest in a face mask, the tropical peel-off masks are my favourite. One gift which always goes down well is getting a gift box and filling in with beauty products, a scented candle and chocolate all wrapped in tissue paper. This is something which my best friend and I have done for each other over the last few years. Not only is it a thoughtful gift but it is something which is very easy to personalise too.
I always follow my home pamper with some time to relax with a new book before enjoying a very indulgent Christmas dinner with family, a hilarious game of Charades and a good Christmas rom-com like Love Actually or The Holiday.
What's your Christmas day must-haves?
*Contains PR samples