The British summer has been a bit of a let down so far hasn't it? There is nothing I love more than a hot summers day smelling of my favourite fruity scent. The smell of coconut takes me back to my youth in Cape Town and reminds me of the beach, feeling completely relaxed.
Even now as soon as summer starts I stock up on coconut body butters, shower gels and shampoo. My latest find is the Palmolive Naturals Coconut Shower Cream which is available at Tesco. This gorgeous shower cream is formulated with moisturising milk and coconut extract, respects the natural balance of your skin and keeps its natural moisture. The scent is powerful, almost as though it has been poured directly from a fresh coconut. A small amount goes a long way, even though I love covering myself from head to foot in shower cream.
As you know mindfulness and self-care are an essential part of my daily routine, however I don't always have time to have a long soak in the bath every morning, so a luxurious shower with a nice shower cream is a quick but but effective option. The gorgeous Palmolive naturals coconut scent means I can have a mindful shower, taking in the smell and texture and having that little bit of self-care in the morning before my hectic day begins.
I have also used it for a relaxing warm shower before bed followed by a coconut foot soak. Much to the amusement of my daughter who always comments on how my bed sheets smell of coconut.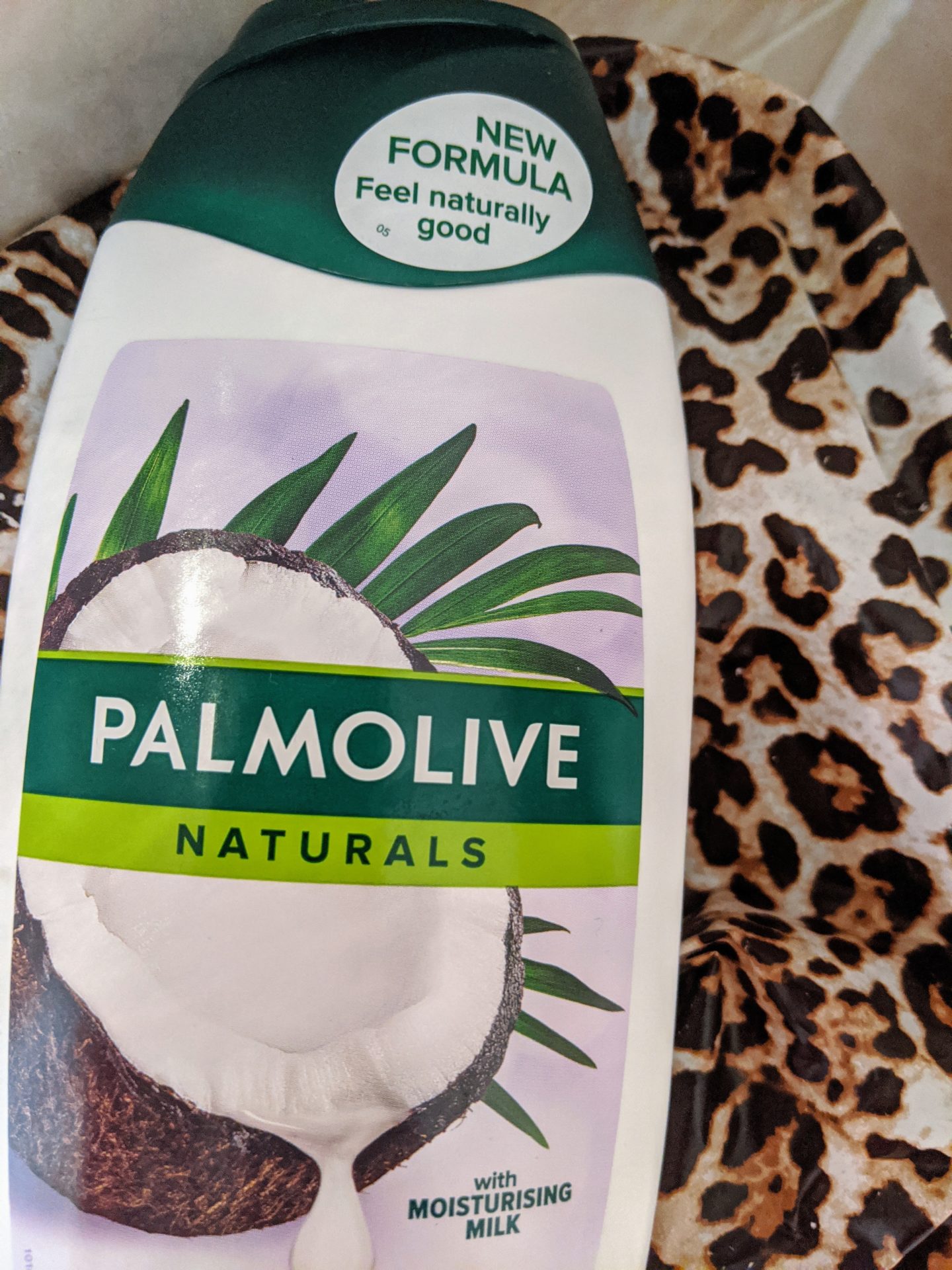 Another essential is that any products which I add to my daily self-care routine needs to be affordable. The 250ml size of the coconut shower cream is only £0.85, such a bargain! Plus my skin reacts well to it which is great. I seem to always have issues with itching with certain brands and it's frustrating when I find a scent that I love only for my skin to come out in dry flakes and itchiness.
As well as using Palmolive I also think that it is important to have a great overall skincare routine.
*This product was gifted by Palmolive, but all views are my own