As a mum I don't have much time to dedicate to a skincare routine but having healthy skin is important to me, so finding skincare that I can incorporate into my busy mornings is essential. Skin Woof Vitamin C Radiance Serum is designed to instantly revive and brighten your skin leaving you with a healthy and radiant glow, something which I need during the colder months where my skin tends to dry out.
The serum is easy to apply and has a light neutral scent and isn't oily. I have found that two pumps of the serum every morning is enough and I haven't felt the need to use it in the evenings as recommended which has made it last even longer.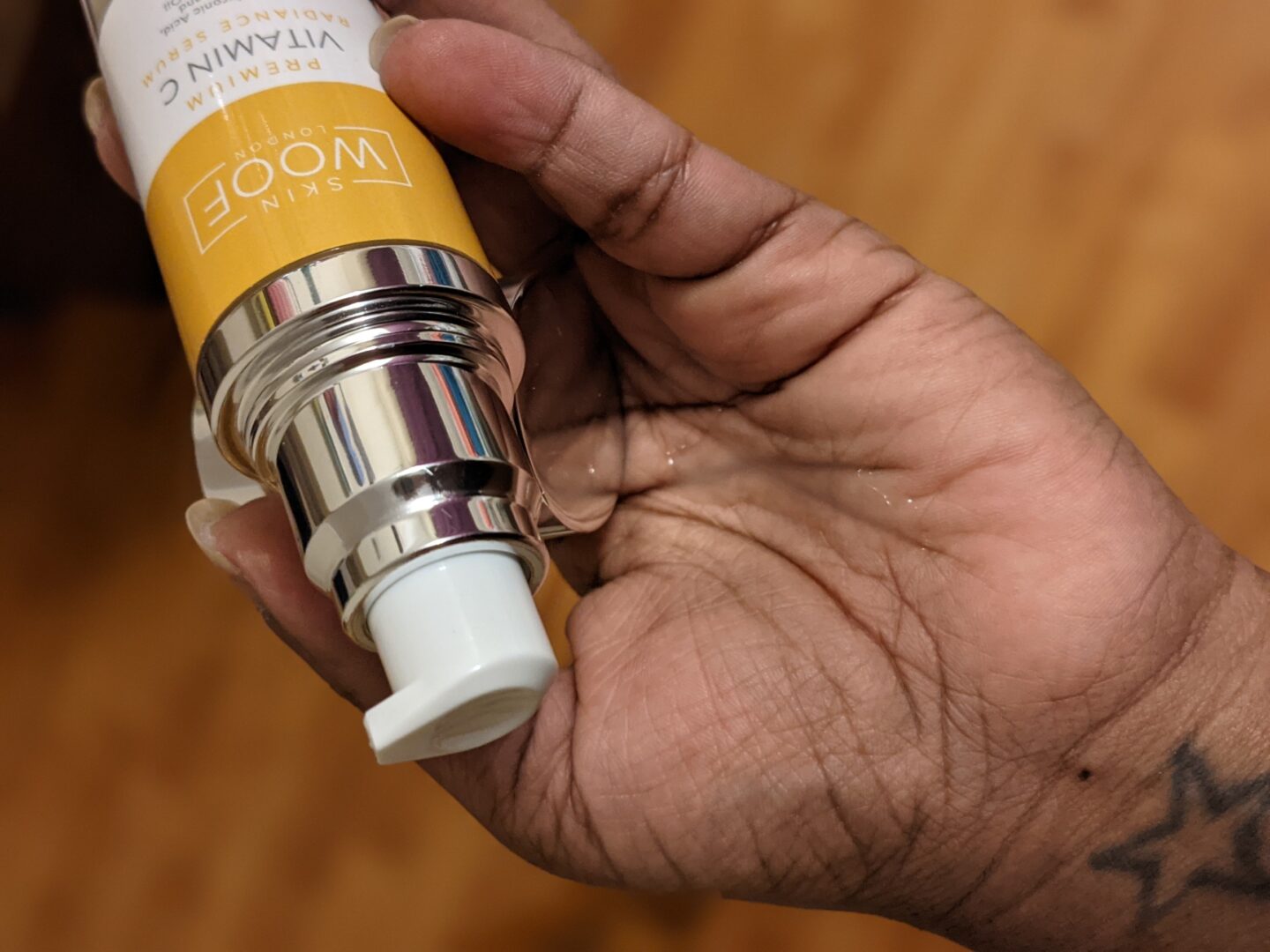 The ingredients work together to form what I can only describe as a must-have skincare essential.
Vitamin A  – Vitamin A normalises skin functions such as oil production which improves problematic skin conditions and blemishes as well as the appearance of pigmentation and gives the skin a fresh and youthful appearance. It helps eliminate fine lines and wrinkles, something which I have personally noticed.
Skin Woof Vitamin C Radiance Serum is: natural and organic, hypoallergenic, suitable for all skin types, cruelty free, paraben free, SLS free, Halal and palm oil free and is suitable for vegans and vegetarians.
RRP £23.95 which I would be happy to spend this knowing how effective it is and given that it uses natural ingredients and is cruelty-free.