As I'm sitting here, a few days after a lovely staycation with the family near the countryside, it had me thinking about the amazing summer that we have had in the UK this year, and those items which can make your perfect summers day that little bit more special.
My perfect summer's day is quite simple really. A lovely walk with the family, we are blessed to have a stunning botanical garden on our doorstep which is perfect for picnics, walks and climbing trees. We are a very outdoorsy family, so this is perfect for us.
I remember being a child growing up in Cape Town and then Scotland, both of which are great on a summer's day when you want to walk to get the best view of Table mountain or Dunnotar castle.
However, as amazing as spending hours outdoors is we often neglect our skincare routine during the summer. Our skin suffers the effects of UV rays, air conditioning and dehydration during the summer months. This year especially where have seen heatwaves across the country. This can cause premature ageing and skin dryness which for me can bring on eczema like dry patches on my skin.
So what we can we do to product our skin? Firstly look at nutrition and make sure you are keeping hydrated, I carry a reusable water bottle around me everywhere, and incorporate fruit and vegetables in daily, cucumber and watermelon for example.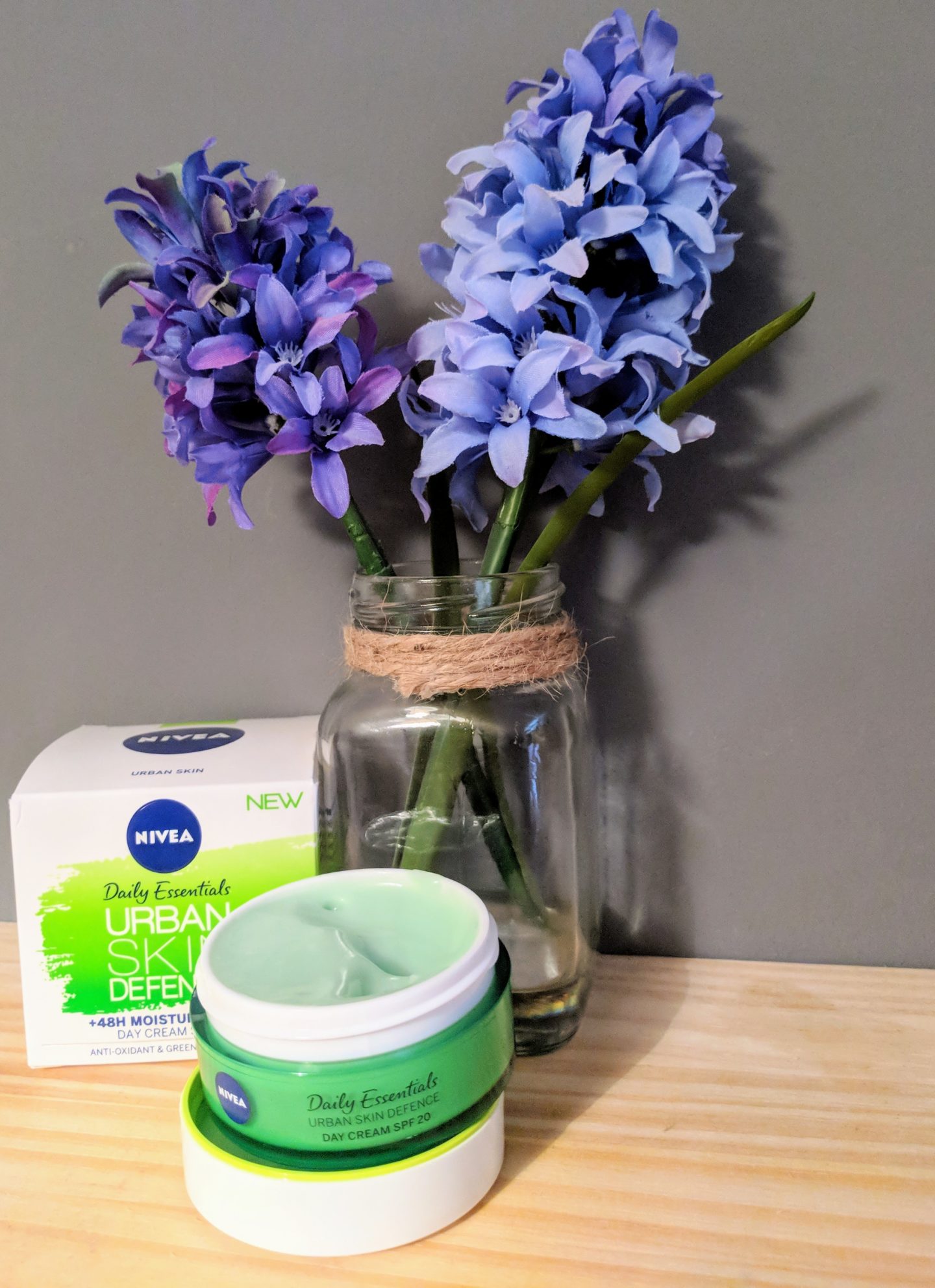 I put more focus into my skincare routine with a good hydrating moisturiser. Using one with SPF included is becoming a very popular choice and the Urban Skin Defence day cream from Nivea is a great affordable option. It offers protection against free radicals like pollution and sunlight and has an SPF 20. It also contains green tea extract which explains the colouring and the gorgeous scent. We also need to focus on our nightime skin routine. I know after a long day removing make-up is the last thing on your mind but constantly sleeping with mascara or eyeliner can eventually cause infections and it's not really worth it.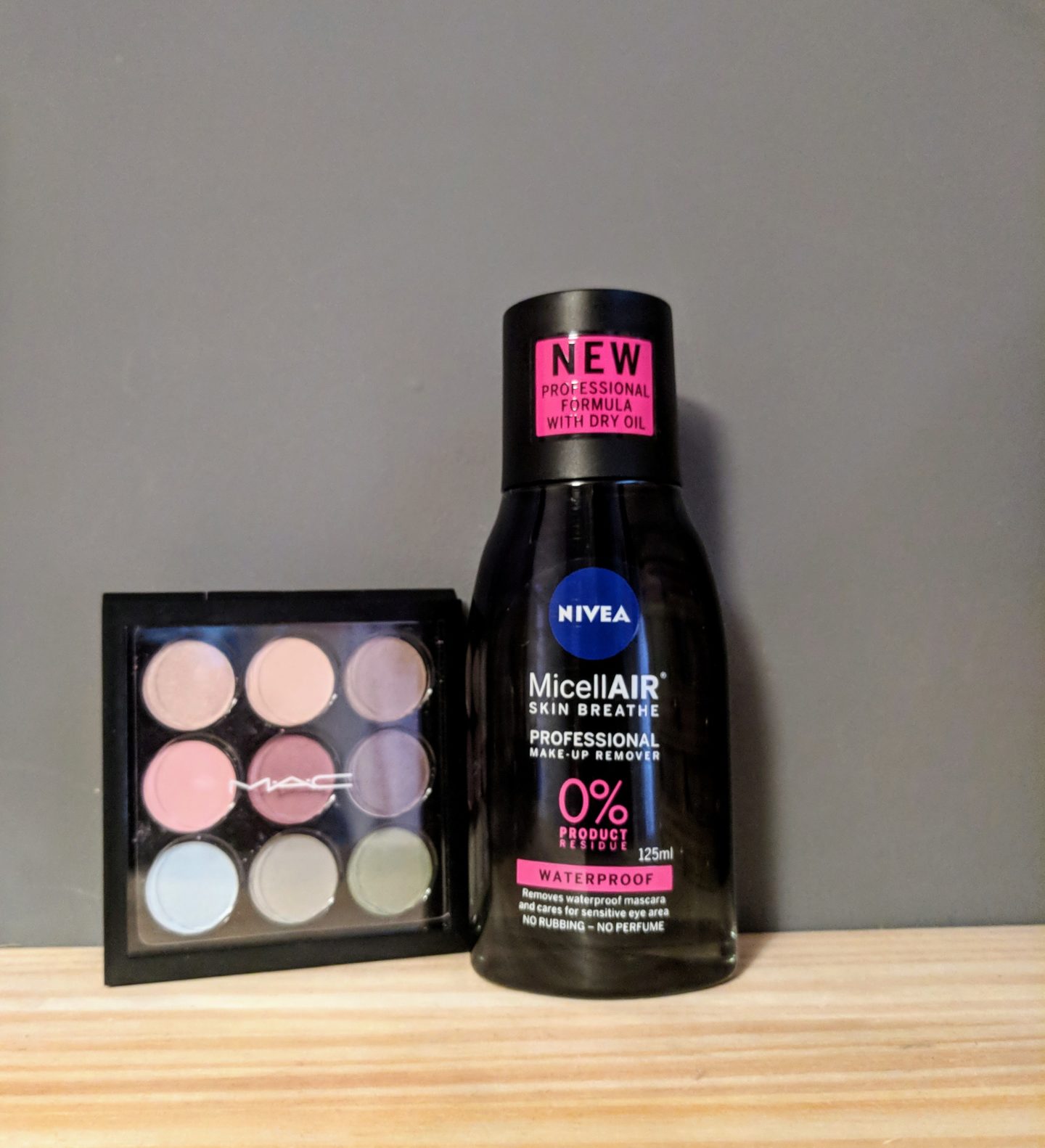 I am very low maintenance when it comes to make-up and when it comes to make-up remover I expect the same. I don't want to spend 20 minutes scrubbing my face with face wipes only to wake up the next morning with signs of mascara on my pillow case. Micellair Professional Eye Make-Up Remover comes in a handy bottle and is formulated with dry oil to easily remove waterproof make-up whilst being gentle to the eye area. The 125ml bottle is a great size for carrying in your handbag if you are going straight from work to the gym and need to remove your make-up. These can be used with cotton balls or reusable cotton pads.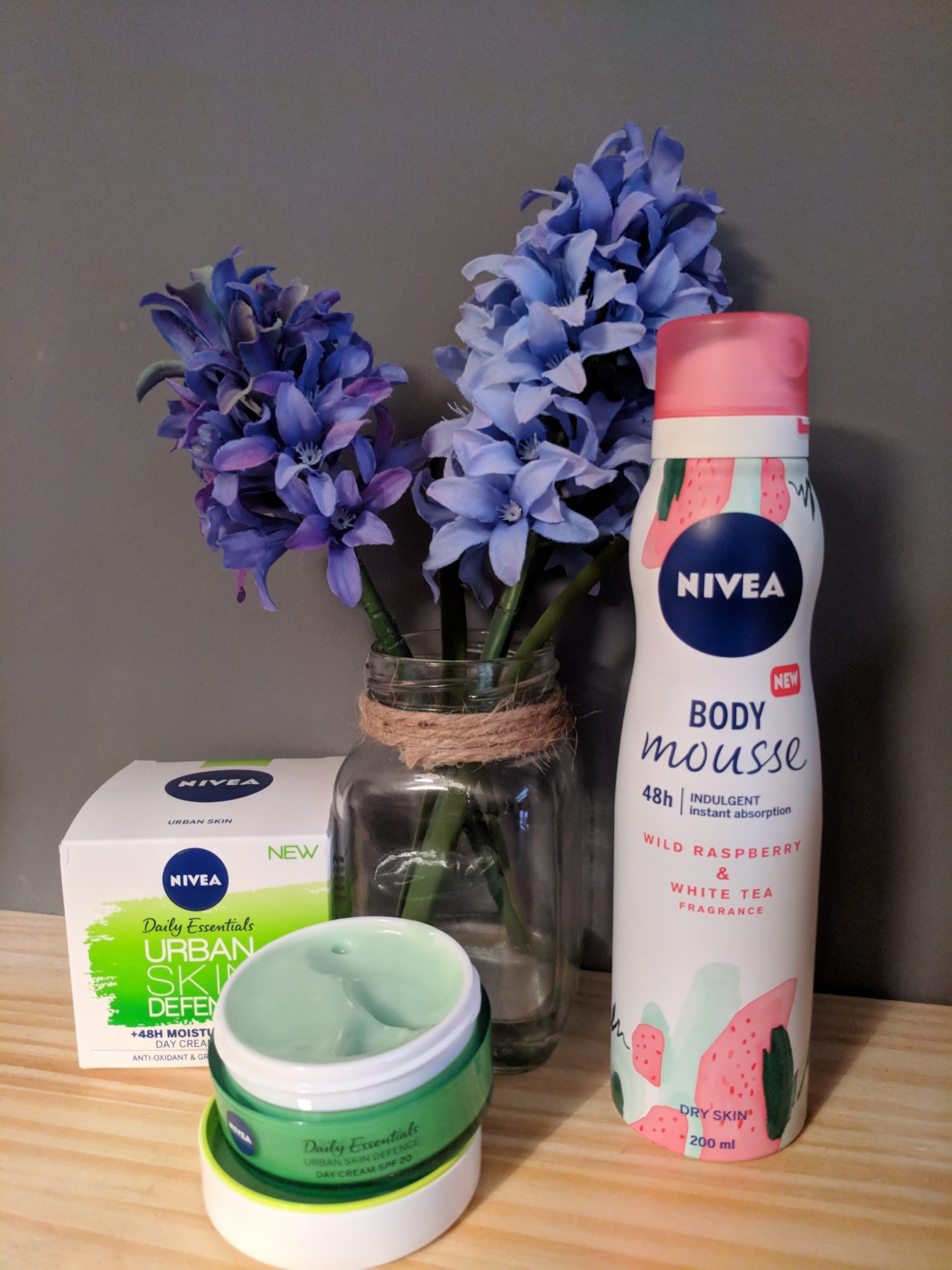 Speaking of low maintenance beauty routines, as a mum to a 5-year-old I need a routine which is quick. I suffer from dry skin so a body moisturiser is something which I sometimes use 3 times a day during the summer months. In the morning after a shower, in the afternoon if I've been out in the sun and my skin starts to look and feel dry and then at bedtime. If you're like me you want a moisturiser which absorbs really easily and which keeps your skin feeling soft for the majority of the day. Nivea who are always the market leaders when it comes to skincare have launched a fantastic range of body mousses . You'll already be familiar with shower mousse. However these are designed to be used in place of moisturiser. So you simply spray a small amount and then rub the mousse so that it disolves into your skin. The mousse absorbs really quicky and leaves your skin glowing and smelling gorgeous. The wild raspberry & white tea scent has a beautiful light fragrance which lingers for hours. The 200ml bottle is lightweight so once again you can carry this around in your handbag and apply during the day if you've been out and need some skin hydration.
Which skincare essentials add to your #PerfectDaysOfSummer?