April's forced lockdown was a great month for getting back to my love of reading and finding some escapism. Here is a quick recap of my favourite books that I read. Two completely different genres but both worthy of ⭐⭐⭐⭐⭐.
The Year Of Living Danishly- Helen Russell
I have such an obsession with Denmark and Danish people. I was previously in a relationship with a Danish guy and found out so much about their culture and their laid back attitude towards life. I have also been living a hygge lifestyle for years and embracing the Danish way of parenting.
So obviously I was really keen to read this book, and it did not disappoint.
The book tells the story of Helen's relocation from the busy London life to a small town in Denmark, following her husband's new role with the Lego company.
It follows her journey of adapting to a new life in a country where she can't speak the language and the expectations of becoming accepted in a very small and close-knit country.
Throughout the book Helen goes into research to find out what makes Danes the happiest people in the world, from their politics, education and social lives.
The book made me even more determined to move to Denmark one day but with a much clearer perspective.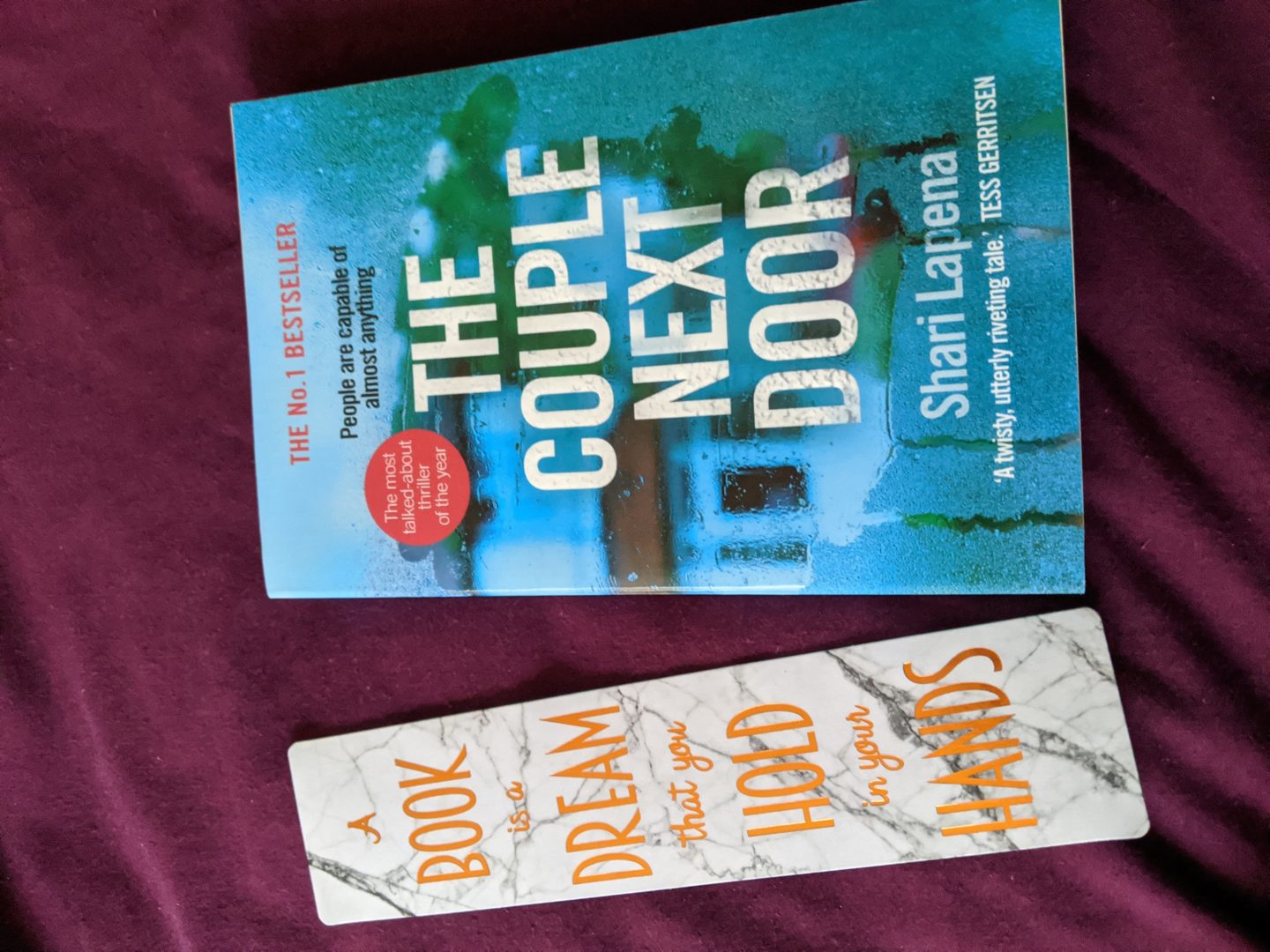 The Couple Next Door- Shari Lapena
First of all I have to mention that I read this book in 2 days. Everyone you meet will tell you that they read it in a single sitting- it's THAT good!
It tells the story of a professional couple and the disappearance of their baby. It will have you questioning every character.
It will have you hooked and pulled in so many different directions trying to use your non-existence detective skills to analyse everyone more closely.
It is a total head f*ck and for 48 hours I was constantly thinking about who did it.
The best thriller I have read in a long time.