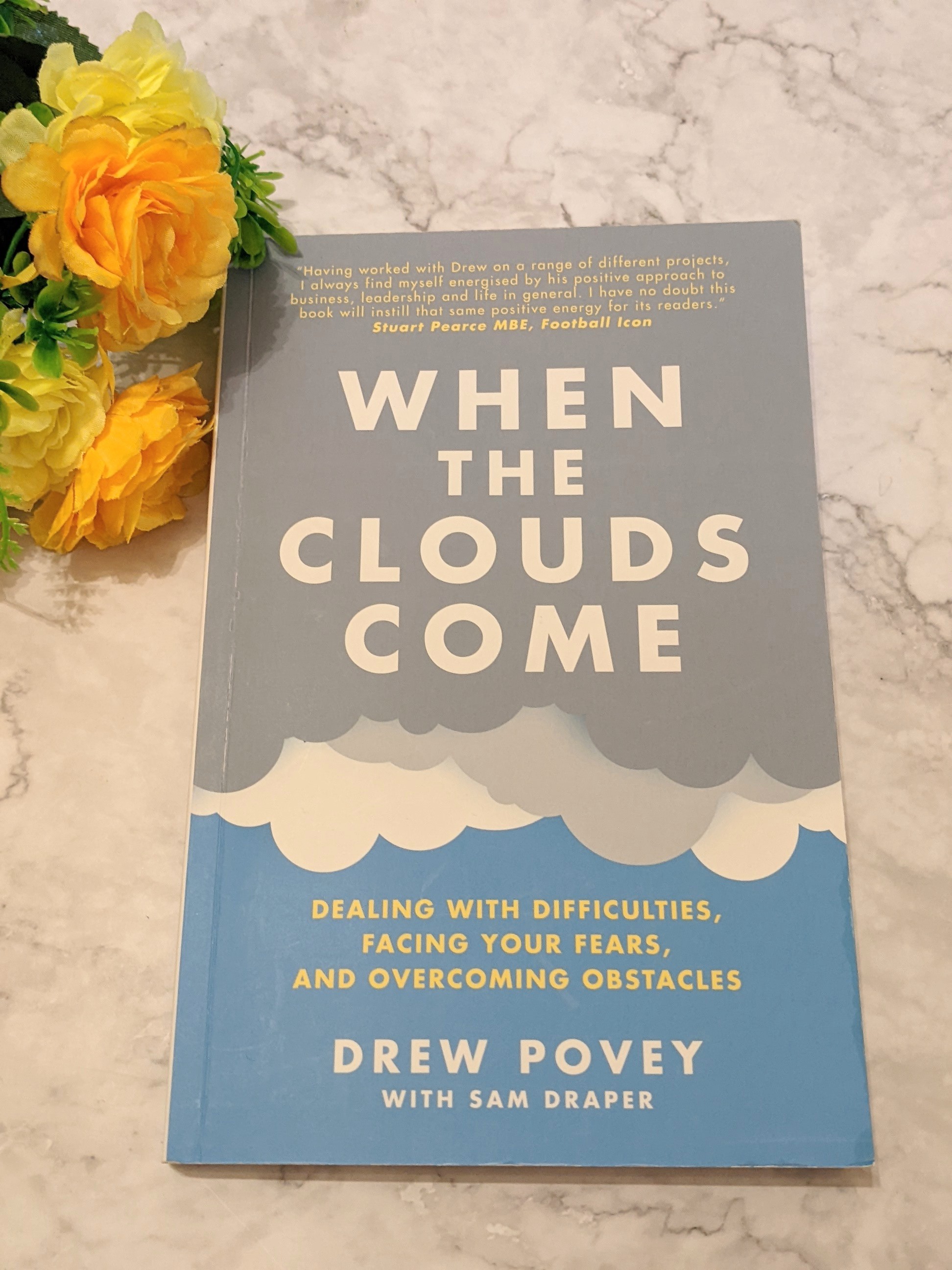 When the Clouds Come: Dealing with Difficulties, Facing Your Fears, and Overcoming Obstacles by Drew Povey is the latest personal development book from Wiley I was already familiar with Drew Povey through the documentary that he did while working as headteacher at Harrop Fold school in Little Hulton. I found him really inspiring and loved the relationship that he had with his pupils.
Unfortunately Drew was later faced with dealing with the challenges of unfair accusations which led to his suspension and negative media coverage. Drew decided to reflect on the situation and took responsibility as a leader. For me this deserves so much respect and recognition.
Drew decided to use his 20 years of leadership skills to mentor and coach people across a wider range, and I am so thankful that he did because 'When the Clouds Come' is a great book and I felt like he was there tapping me on a shoulder and coaching me as I read it.
The contents are as follows:
The Science and Art of Resilience
To Do Courage
The Power of Uncertainty
Rethinking
Dealing with Difficulty
I have personally gone through some major life changes recently and it can be hard to stay grounded and stay present while dealing with so many obstacles. Drew gives some fantastic strategies for dealing with difficult times such as:
Reaching out to friends and family
Breathing exercises
Talking walks
Reading
Exercise
These are simple enough to incorporate into our daily lives and ones which I personally use. Drew also advocates using potential negatives as a springboard for self improvement and for me I see that as a potential mindset shift. He also talks about how we react to things not going our way and how to avoid knee-jerk reactions, something which many of us are guilty of.
Chapter 4- Rethinking
This chapter spoke to me and I have been talking about it to anyone and everyone. It is said that we make between 2,5000 to 35,000 decisions a day depending on what we define as a decision. No wonder I have decision fatigue! This chapter has made me evaluate the decisions that I am making on a daily basis and how to simplify it to avoid feeling like I am a walking to-do-list. The book in general advocates slow thinking and reframing our thoughts, sometimes this is all that is needed to get back to a calm place.
The habit of slow thinking- The 3P's is something which I believe will give me the ability to stay grounded. As an overthinker Drew's tips on this will add so much value for me. I already have The 3P's on post-it notes as a daily reminder.
If you are looking to turn your fixed mindset into a growth mindset then this is the book for you!