I love strawberries, I love strawberry milkshake, but in the years that I have used protein powder I have struggled to find a great or even good tasting strawberry whey. When UFIT contacted me to try the strawberry and vanilla Pro50 drinks I was excited to do a taste test. I've loved all their flavours so far and the Pro50 chocolate drink is so good! Luckily these didn't dissapoint.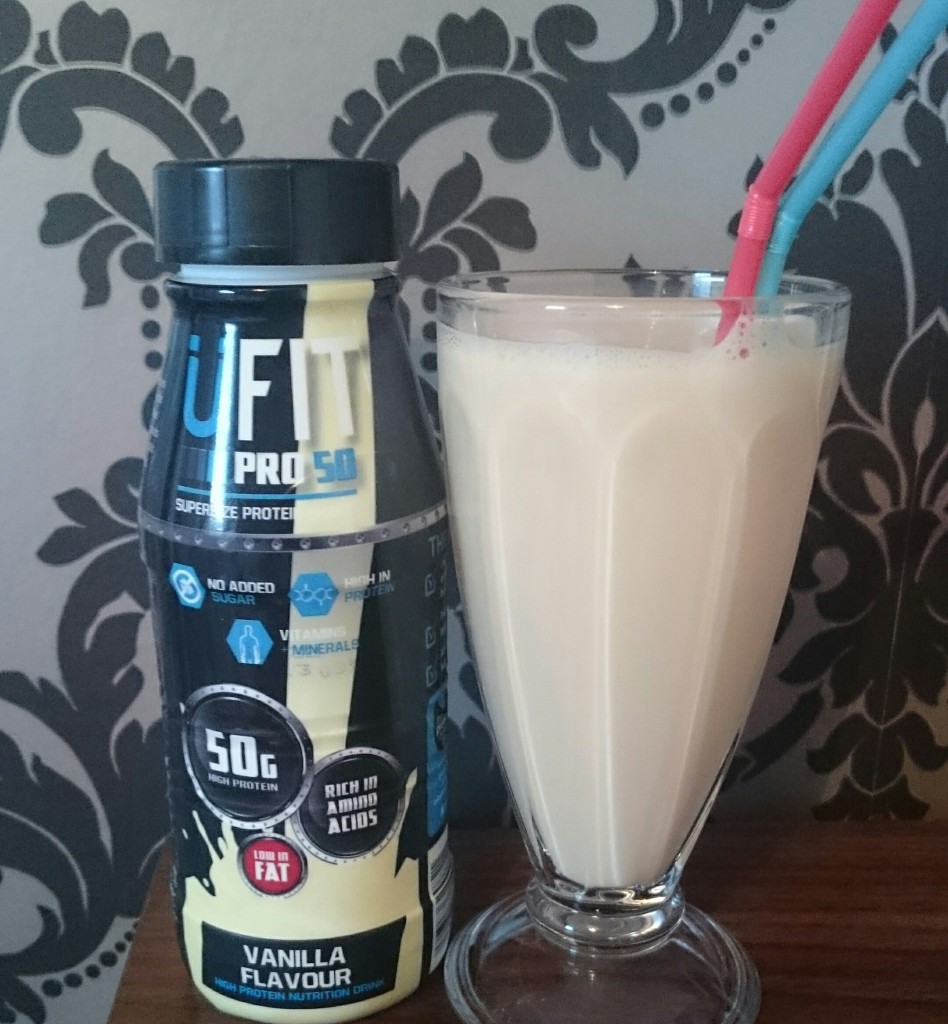 Staying true to form these contain 50g of protein and contains amino acids as well as being low in fat. Again with both flavours there was no artificial taste or powdery texture. The drinks are extremely smooth and you can be mistaken for thinking that you are drinking a really good quality milkshake. With it being 50g of protein it's a good idea to drink half a bottle at a time so that you can spread the protein out and still get 25g in, which is still higher than most of their competitors and great post workout.
So out of the two flavours the strawberry won hands down, not because I didn't enjoy the vanilla (I LOVED it) but because I'm so glad to find a great tasting strawberry whey protein!
If you want to try these for yourself you'll find them on the high street at stores including Tesco and Holland and Barrett.
*Contains PR samples