According to a recent study 75% of Brits drink at least one cup of tea a day. We are a nation of tea lovers, therefore tea inspired gifts are always going to go down well. So what do you buy for a tea-obsessed loved one?
Victoria Mae Designs are a Belfast-based gifts company who specialise in tea gifts with different themes. As well as tea gifts they also sell bone china.
I recently received the Joys of Motherhood tea set which comes with the most beautiful and inspiring quotes. As mums we all need a boost of positivity or a 'hug in a mug' and this set did just for me when I opened it on a stressful day.
Tea is known to have a relaxing effect, so what better way to enjoy it then by reading through some motivating quotes.
The joys of Motherhood set came wrapped carefully in tissue paper, however you can also choose between no packaging or a gift box, making it the perfect gift for a new mum or a mum who needs a boost.
Other options include choosing your tea flavours and pack size. Depending on your preferences the cost ranges from £7.50-£23.50.
What I personally loved was how relateable all the quotes were and that it really gave me food for thought, which made my cup of tea even more enjoyable.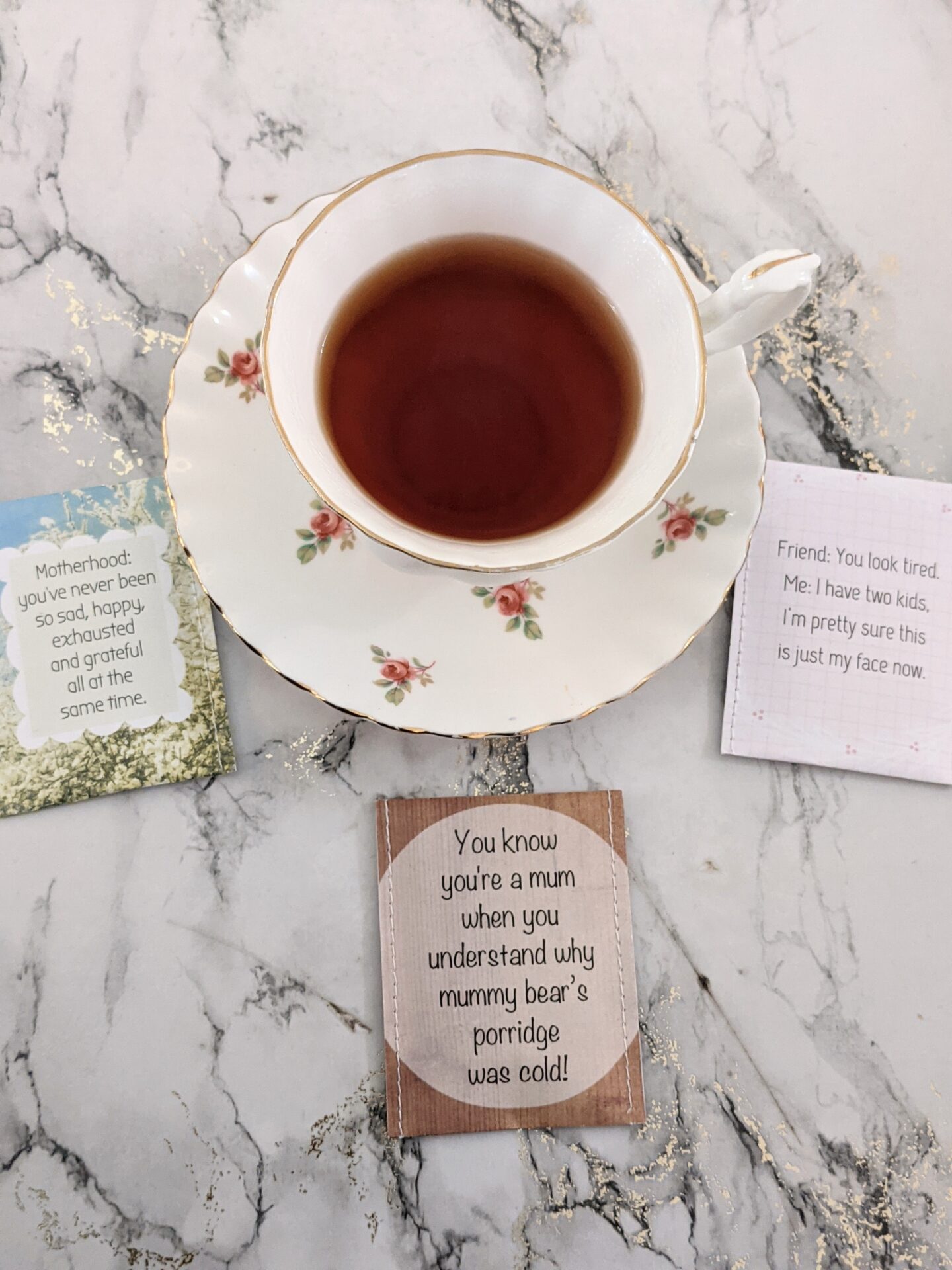 As a mum this would be a very welcomed gift and I can't wait to treat my mum friends to one.
If you would like to purchase anything my code 'purenourish gives you 10% off any items on the website.
*PR Product and Affiliate links