I have always allowed Amber to experiment in the kitchen with me. Whether it's peeling an onion or choosing her own toppings for pizza. This is something I like to encourage as when she's older I want her to be confident in the kitchen and have the ability to cook for herself when she's older.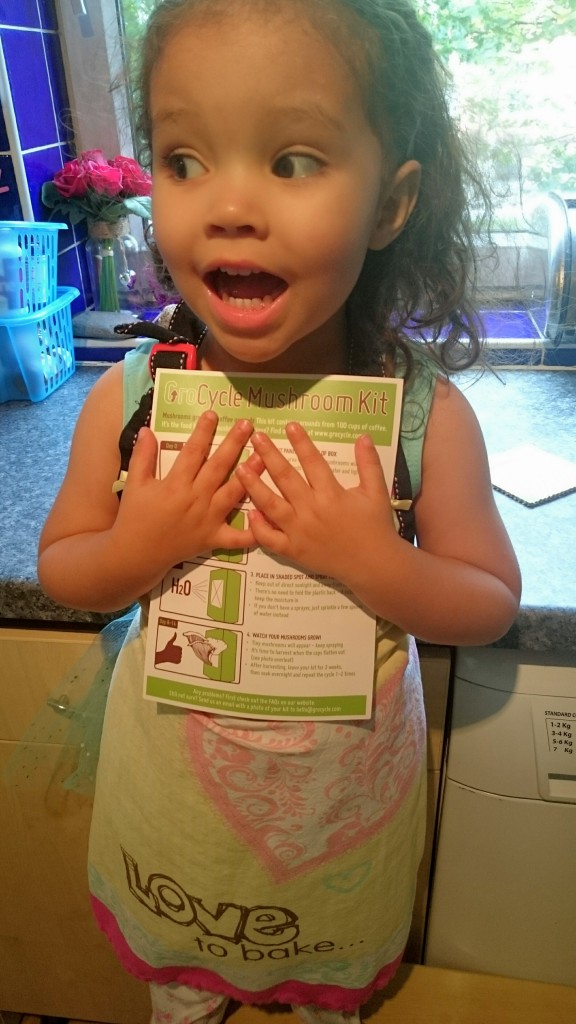 Another thing I want her to know about is the importance of growing your own vegetables. I was recently asked to review GroCycle's Grow Your Own Gourmet Mushroom Pack. GroCycle's aim is to keep coffee waste out of landfill by using it to grow gourmet mushrooms, produce fertile compost, and biofuel. They also want to encourage kids to be educated on all aspects of this by including a kids pack. Also included is a packet of dried gourmet oyster mushrooms ready to use straight away.
The Pack is easy to set up indoors and it took less than two weeks for our mushrooms to arrive, and it was exciting for Amber to wake up every morning and see how much they had grown. As we had encouraged her to water it twice a day she felt proud that she had contributed to the growth. It's exciting seeing how something so simple can bring so much joy and confidence. And she was constantly asking questions about the process.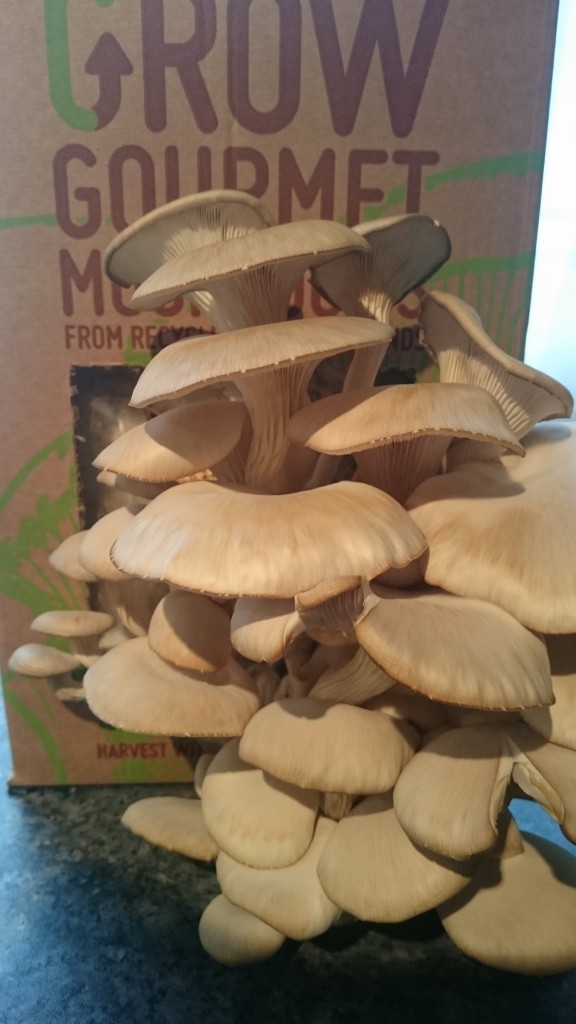 You are guaranteed at least two crops of mushrooms, we've had three so far. Mushrooms galore!
As we use mushrooms at least twice a week, this is something I want to continue using and also use the experience to encourage Amber to continue learning about where vegetables come from and how to grow her own.
*Contains PR sample.