Cooking is something which has always been a passion of mine. I moved out of home when I was 17 with no cooking skills, so I relied heavily on Jamie Oliver cookbooks and cooking shows to help me navigate my way around a kitchen. Going to a cookery class has always been on my to do list, so this is why this particular collaboration really excited me.
Food Sorcery is a cooking and barista school based in Didsbury, South Manchester. They recently got in touch to invite me along to a cookery class of my choice. They do a varied range of classes including:
Mexican Cookery
Malaysian Cookery
Vegetarian and Plant Based
Thai Cookery
Adult and Kids Cookery
They also do a range of Fit Food classes which is taught by their chef Jan who is also a nutritionist and who has catered for Wimbledon and the golf open. These classes are good for learning about healthy cooking but also to compliment your fitness goals.
As my blog focuses mainly on health, I thought the 3-hour Fit Food Italian class would be a good one for me. This particular class was on a Saturday morning and we were all welcomed with a huge smile by the lovely Sarah who looked after us from start to finish. Your booking includes a welcome drink of your choice and then any additional drinks are paid for at the end of the class.
There was around 10 of us in my class, mostly couples and Sarah broke the ice by starting a conversation with us, asking who had previously attended any cookery classes etc. We were then introduced to to our chef, Jan. He is a great character and the banter him and Sarah had us all in stitches, which again helped to get rid of any nerves. Jan went over the agenda for the day and told us the menu for the class, before starting a cooking demonstration and leading us to our cooking stations.
The cooking stations are well designed so that you're not on top of anyone but close enough to chat and mingle. First up was a quick canapé recipe using pancetta and filled with mozzarella, sun-dried tomato and fresh herbs. These could be eaten straight away or cooked in the oven.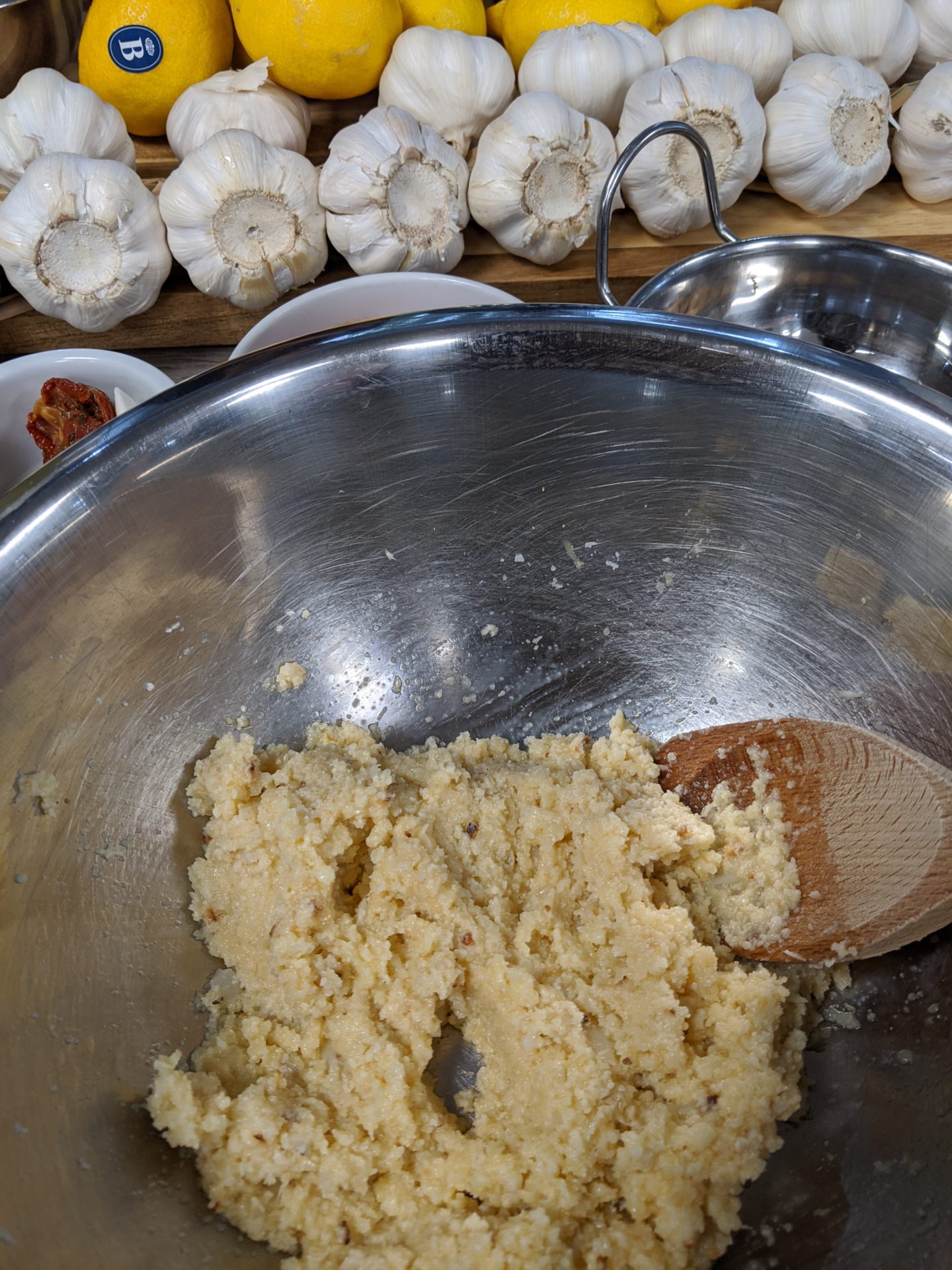 Our next recipe was a cauliflower pizza. During the demonstration Jan went over the process of making the cauliflower dough. The cauliflower was roasted and prepped for us beforehand which was great as it saved a chunk of time. We then had to shape our dough and cook it before flipping it over to cook evenly. I have seen cauliflower pizza recipes online before, especially when looking for low-carb options but if I'm honest it isn't something which appealed to me, but I decided to keep an open mind on this occasion. I'm glad that I did because I was pleasantly surprised at how easy it was to make and how good it tasted!
Jan and Sarah were both on hand during the cooking process to answer any questions and Jan checked our dough to give us an idea of times which was helpful. It can take a while for the dough to go crispy but it didn't take too much longer to cook than a regular pizza.
Next up was another cooking demonstration, this time for crusted cod with tabbouleh. I love fish however I am always anxious of the fish not being cooked all the way through so I end up over cooking it. Jan gave us tips on how to know when your fish is cooked, and he was really helpful during the process by checking our fish and again giving us a time scale.
We made the marinara sauce at the start of the class and used half for the pizza and the other half to serve with the cod. The crusted cod itself was really easy and quick to make. I've seen similar ones in cooking magazines before which always seemed time consuming, so again not something which I had attempted before. Jan also gave us some alternative recipe ides for crusted cod, using different nuts.
We then made our tabbouleh, which was nice and speedy due to the quinoa being cooked for us in advance. We then added a range of ingredients including cucumber, red onion and lemon juice.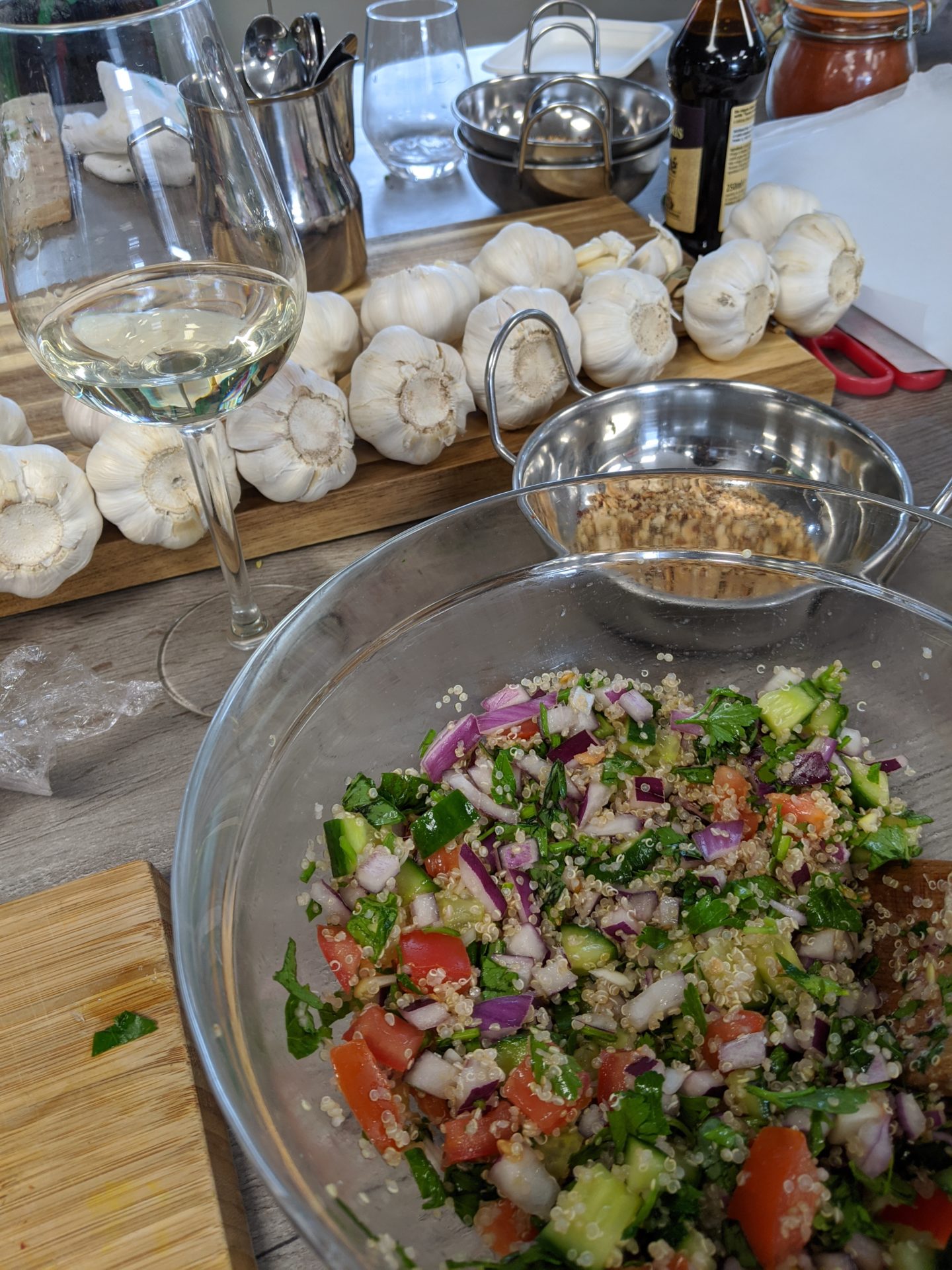 This was then served alongside the cooked crusted cod and marinara sauce. We all gathered along the seating area at the bar to eat together at the end which was really lovely and a nice end to the class. All the food that we made was delicious, nutritious and quick to prepare and cook. I loved that Jan told us the benefits of these dishes and also alternative ingredients which would would also work.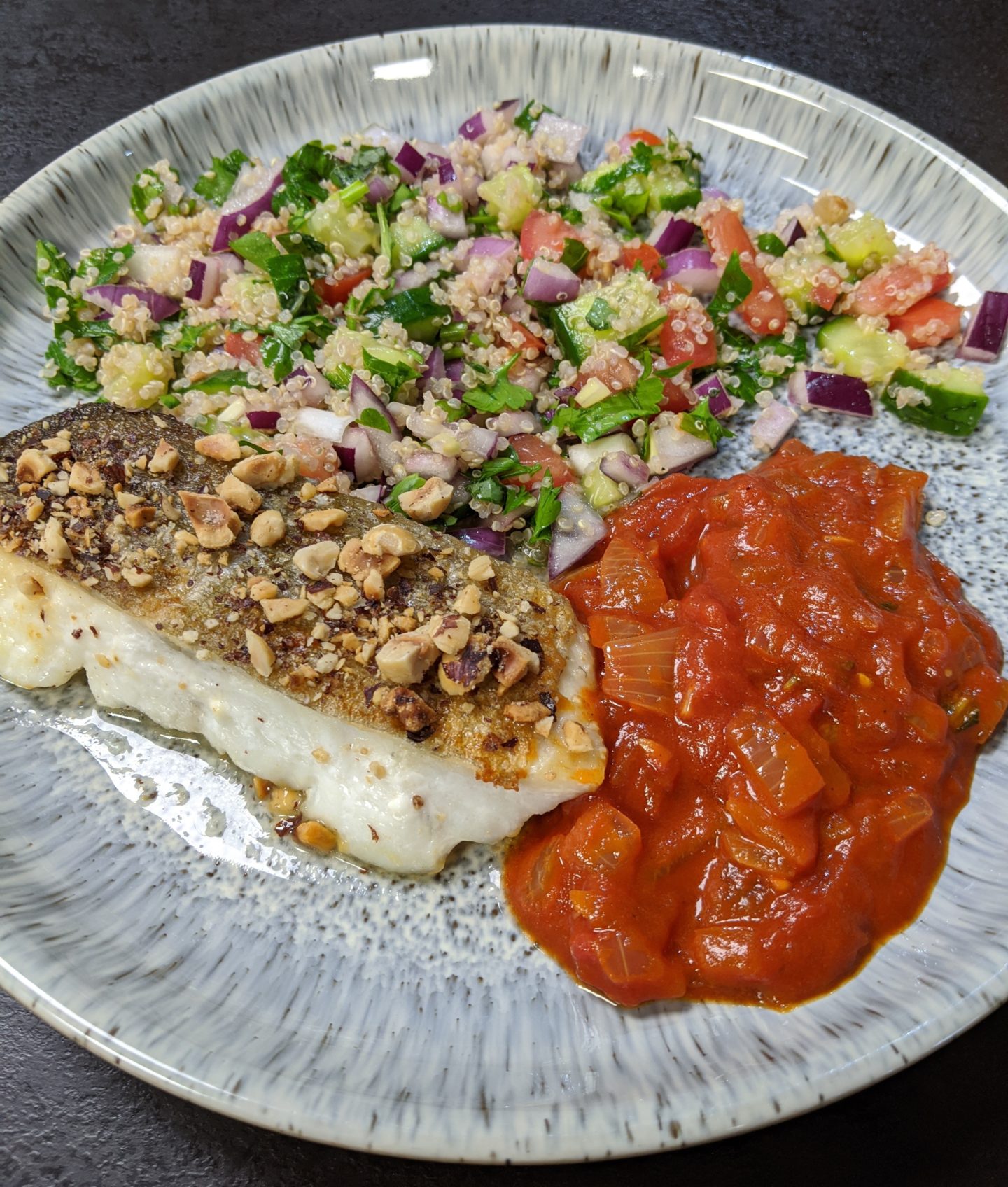 I loved the whole process of the cookery class, especially the fact that no washing up was required (we had two lovely girls who had that fun job). Jan and Sarah were both approachable and no question was too silly.
These classes are well catered to you whether you're coming on your own or with your friends/partner. They would also work well as a team-building day out. Prices vary and the Fit Food Italian class is £80 for 3 recipes and a welcome drink. You can eat as you go or you can take your cooked meals away with you. Takeaway boxes are available but you are advised to bring your own tupperware.
Food Sorcery kindly gifted me a discount code to share with you- use latoya10 at checkout to get 10% off your order. With Mother's Day coming up next month this would be a great gift idea.
*I was invited along to Food Sorcery in return for an honest review and wasn't required to pay*