Over the last few weeks my family and I have been trying out the fruit and vegetable range of Nim's Fruit Crisps. I had already fallen in love with the brand before even trying their range after a very interesting conversation with them about their ethos, their passion for promoting healthy eating for kids and their plans to bring out a kids range. The company was set up by a fellow mum, Nimisha Raja in 2012. Nimisha was frustrated by the lack of healthy snacks, especially the crisps variety on offer and decided to create a product that the whole family could enjoy.
With this in mind, Nimisha created a range of healthy crisps by using an air drying technique to create the crispiness and sweetness and uses only quality ingredients. Every bag of fruit includes the skin, core and pips (except the pineapple flavour) making these high in fibre and vitamin c. What's even better is that they are less than 75 calories, gluten free and suitable for vegans. Making this a great natural treat for everyone to enjoy.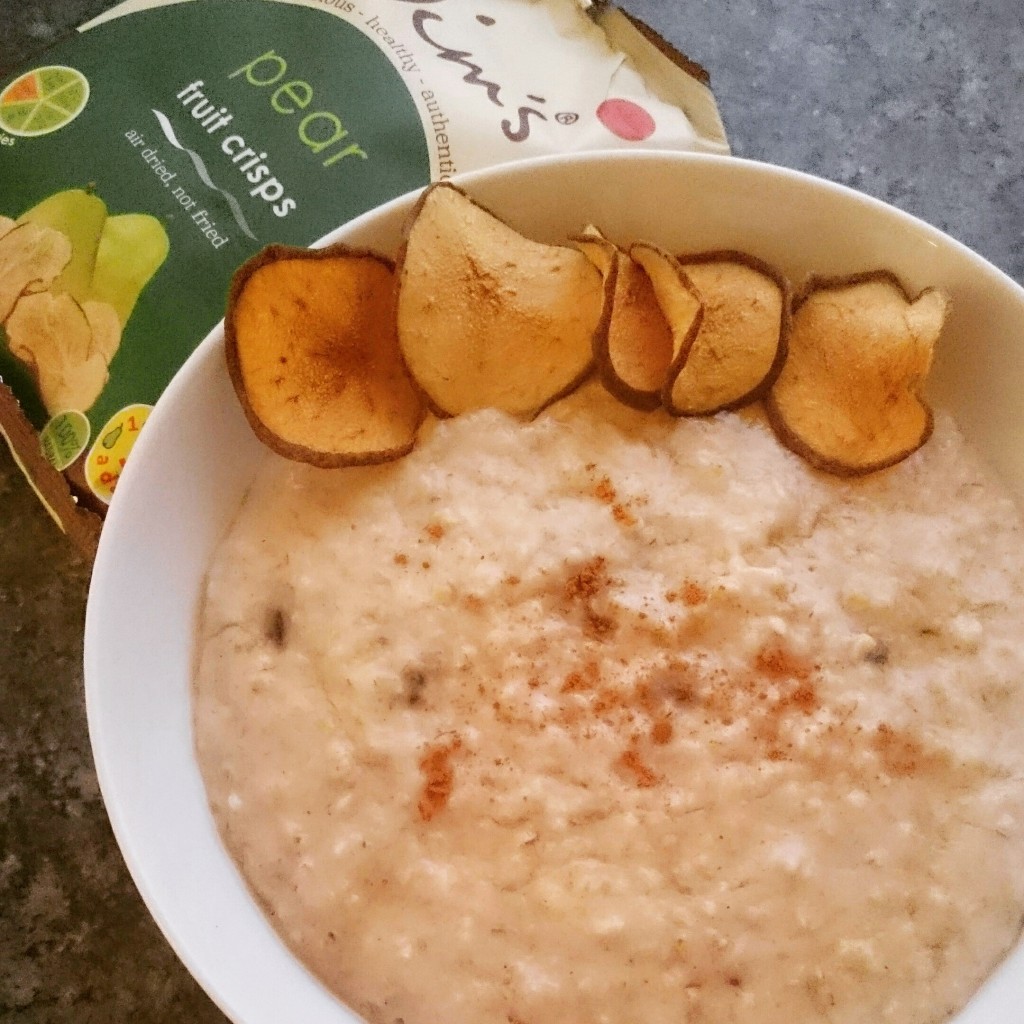 The range is varied and the crisps can be enjoyed on their own as a side to meals. And of course added to lunchboxes. My favourite flavours included pear and the tomato & cucumber. The fruit crisps are lovely alongside a bowl of porridge to add some natural sweetness. And they taste exactly like fruit.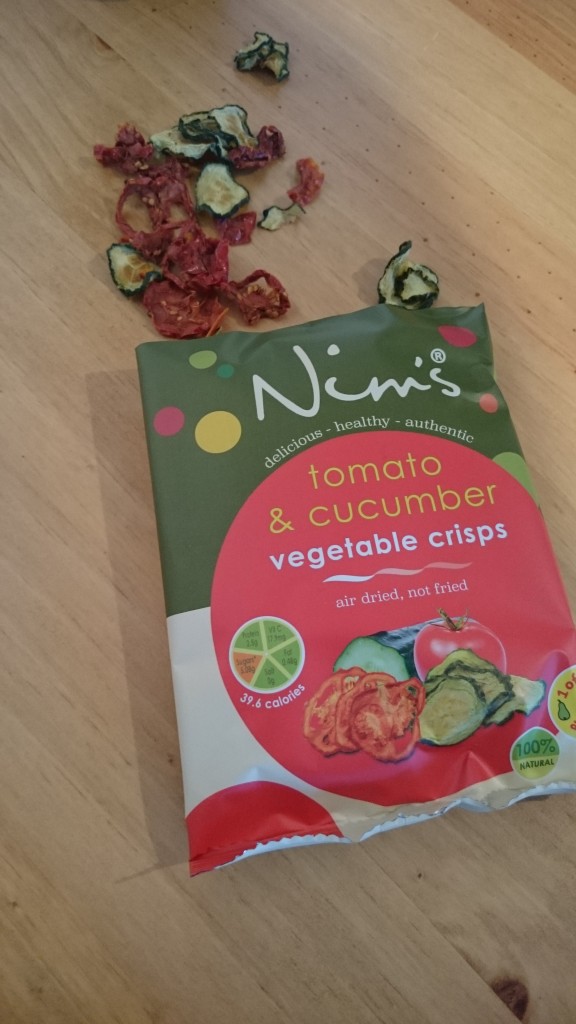 If you love the taste of sundried tomato then you'll love the tomato & cucumber crisps. It's literally the best thing ever. I imagine it would be lovely alongside a cheese board too.
I also loved the peppers & courgette flavour crisps. I love courgette anyway however my boyfriend isn't a big fan but loved the crisps. The crisps also contribute to 1 of the 5 a day, so if you have a fussy eater who just won't eat enough vegetables  then I would definitely add the crisps to a meal for them.
If you have a sweet tooth then these guys have it covered. The pineapple flavour tastes just like those little cartons of pineapple juice you used to get at school. Absolutely delicious. Then there's also melon and orange and pineapple and kiwi.
I know that the readers of my blog are passionate about health and healthy eating, so I would love you guys to follow my suit and back Nim's Tesco Backit crowdfunder campaign so that they can raise the necessary funds to create the healthy kids range. Every donation counts, no matter how small,
The range is available on their website including selection boxes which if you want more variety.
www.instagram.com/nimsfruitcrisps
www.twitter.com/nimsfruitcrisps
*Contains PR samples.