For the last few weeks I've been using the Nutribuddy 'weight loss starter kit' to help shift those stubborn Christmas pounds.
I've recently joined Bannatynes gym and have been a lot stricter with my nutrition.
Nutribuddy are a Manchester-company and what attracted me to them was the sound of the quality of their products and the fun positive vibes on their Instagram. Keeping healthy and fit should be fun and this is what these guys represent.
I've been using their chocolate sculpting whey, which is flavoured with cocoa powder and gives it an authentic taste. It means you can make a protein hot chocolate, a healthy option which still tastes as good.
The weight loss starter kit contains:
•Chocolate Sculpting Whey (Only 115 calories per serving.)
• Hunger Fix Tablets (These work similar to an appetite suppressent  to help reduce cravings.)
• Multivitamin Tablets (Essential for overall health and to help support the immune system.)
•Little book of Weight Loss (This book is filled with great healthy recipes and nutrition advice.)
•BPA-Free Shaker Bottle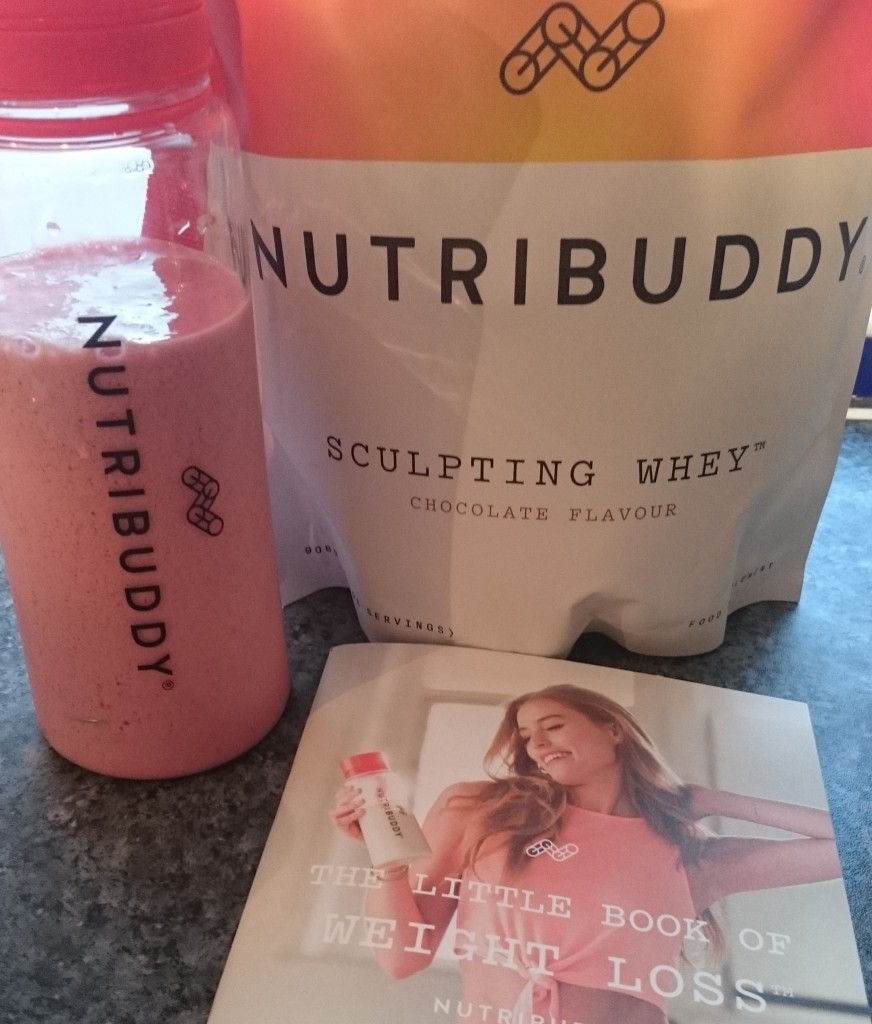 One of my favourite recipes is the chocolate and raspberry shake. It tastes delicious and raspberries are a great addition to smoothies due to it's low sugar levels.
I've also been using my chocolate sculpting whey in my Proats (protein oats). Great for anytime of the day.
It's so easy to make.
1 Cup Oats
1 Cup Almond Milk
1 Tsp Cinnamon
Add to a tupperware and chill in the fridge overnight for the oats to soak. In the morning add a scoop of whey. You can eat it cold or heat it for 90 seconds in the microwave.
If you prefer your oats warm then you can skip the fridge part and just make it up in the morning 😊.
The whey mixes well and doesn't go lumpy which is great.
I've been impressed with the hunger fix tablets. They have killed my late-night snacking. Who else eats healthily all day then finds themselves mindless eating whilst watching KUWTK?
The tablets contain Glucomannan, a natural ingredient which helps weight loss. And the sculpting whey contains ingredients including Chromium which works by reducing sugar cravings, and Green Tea.
The weight loss starter-kit retails at £69.99 and be purchased Here
Also you can find a discount code over on my Instagram page Pure Nourish .
*Disclaimer*
This blog post contains products which were sent to me for review purposes, however this does not affect my opinions.
This post also contains an affilate link which doesn't affect your shopping experience but means I receive commission from purchases using my link.