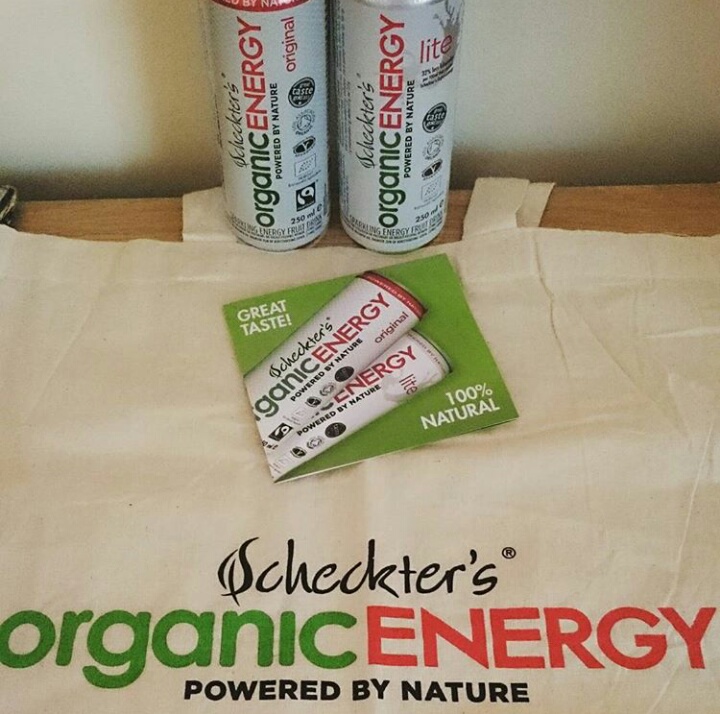 Scheckter's Energy recently sent me their Organic Energy drinks to try. Created in 2010 by Toby Scheckter, a former racing driver and son of F1 legend Jody Scheckter. Toby wanted to create the world's first organic, vegetarian and fairtrade certified energy drink and it is now the first choice for Sport Nutritionists and their athletes.
I'm sure we've all had energy drinks where you suffer the dreaded 'crash and burn' and in my case energy drinks tend to increase my heart rate and cause anxiety/mild panic feelings.  So over the last year I have switched to natural energy drinks in order to get sustained energy without any side-effects.
I was sent two favours to try, Original and Fruit (my favourite) as it's a mixture of Sicilian lemon juice,  Eastern Mediterranean organic pomegranate juice and organic elderberry juice from Central Europe which makes for a refreshing sparkling fruit drink
The drinks are available worldwide including Tesco and Asda in the UK, and for my South African readers you can purchase these from Pick n Pay, Spar and a few other retailers and health stores.
For more information visit http://schecktersorganic.com/ where you can read more about the history of the company, the ingredients and where to buy.