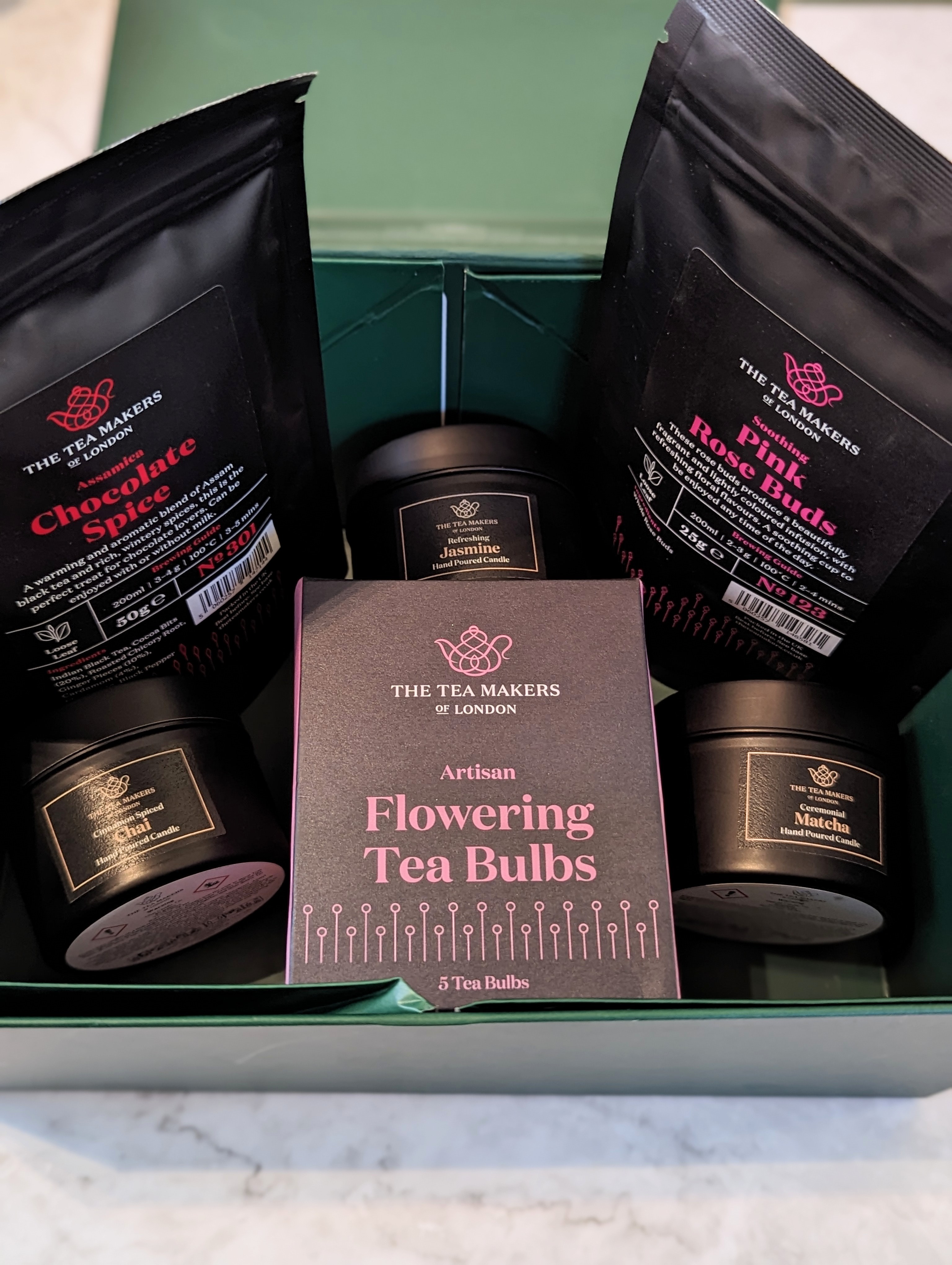 What are the best gifts for tea lovers?
Have you ever noticed how easy it is to find coffee gifts? They are everywhere, which is great if you are gifting them to a loved one who loves coffee, but what about us tea lovers? I can think of one high street store which makes lovely tea gifts, but apart from that, they are sparse. Thankfully, The Tea Makers of London have us sorted. As you know, I love their range, from the packaging of their tea gift sets to the quality of their teas, so I wanted to share my thoughts on their Valentines Tea Treats Gift Set, which includes the perfect gifts for tea lovers.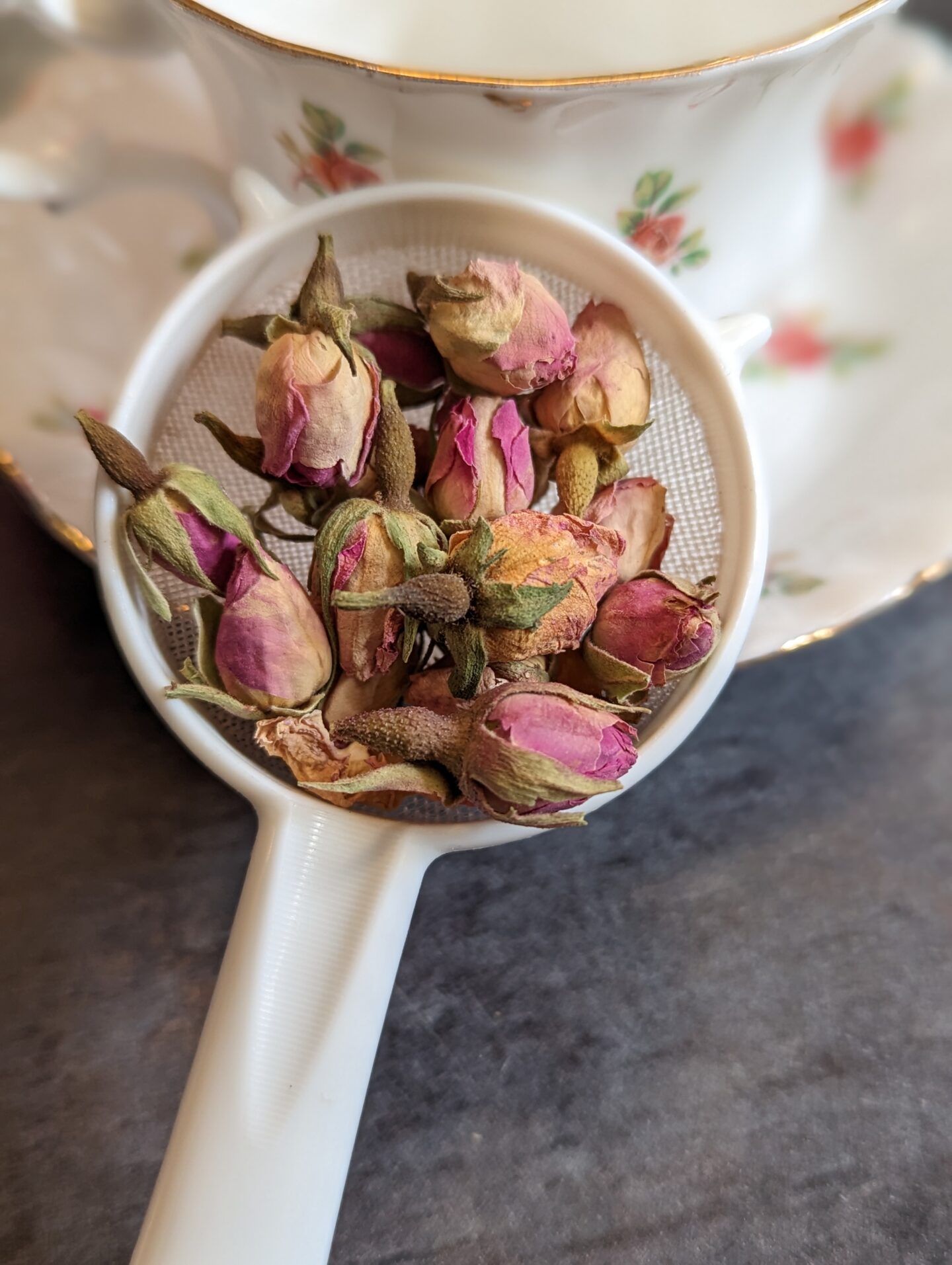 The gift set includes their Tea Scented Candles, which you know I already love. In my opinion, scented candles are a non-negotiable when it comes to gifting in general. It also includes their Whole Rosebuds, which are naturally caffeine-free and which look absolutely beautiful while brewing, thanks to its pink rosebuds. This tea has a delicate floral taste, and it was hard to stop at one cup. Also included are Artisan Flowering Tea Bulbs, which are a combination of premium green tea leaves and beautiful flower bulbs. Once again this looks beautiful and would certainly impress your loved one.
My favourite part of the gift set is the Assamica Chocolate Spice. This loose-leaf black tea from India's renowned Assam region has been mixed with cocoa and ginger for a complex chocolate spiced tea that's perfect for cosy nights with your loved one or a galentine's evening with your best friend. The smell is incredible, you are greeted with the most intense cocoa notes as soon as you open the package, and it tastes delicious. It is the perfect drink if you're a chocolate lover who wants a healthier treat. I wasn't sure how well the cocoa and ginger flavours would work but this hits the sweet spot. I added milk to mine for a delicious creamy drink, but it works well without milk too.
Is tea a good gift?
Jewellery is always seen as the staple valentine's gift, so you're probably thinking whether a tea gift would be enough. The answer is yes! What better way to encourage your loved one to take time out for themselves by giving them a gift that allows them to have their own relaxing tea ritual while practicing mindfulness for relaxation? Listening to the kettle boil, while then watching my loose tea brew and change colours is one of my favourite parts of the tea brewing process. I love inhaling the scent and taking small sips. I find that this grounds me when I'm feeling stressed or anxious. Another benefit of tea gifts is that you can choose teas which match your loved one's needs. So a calming caffeine-free tea if they have trouble falling asleep or a stronger tea to get them ready for the day ahead.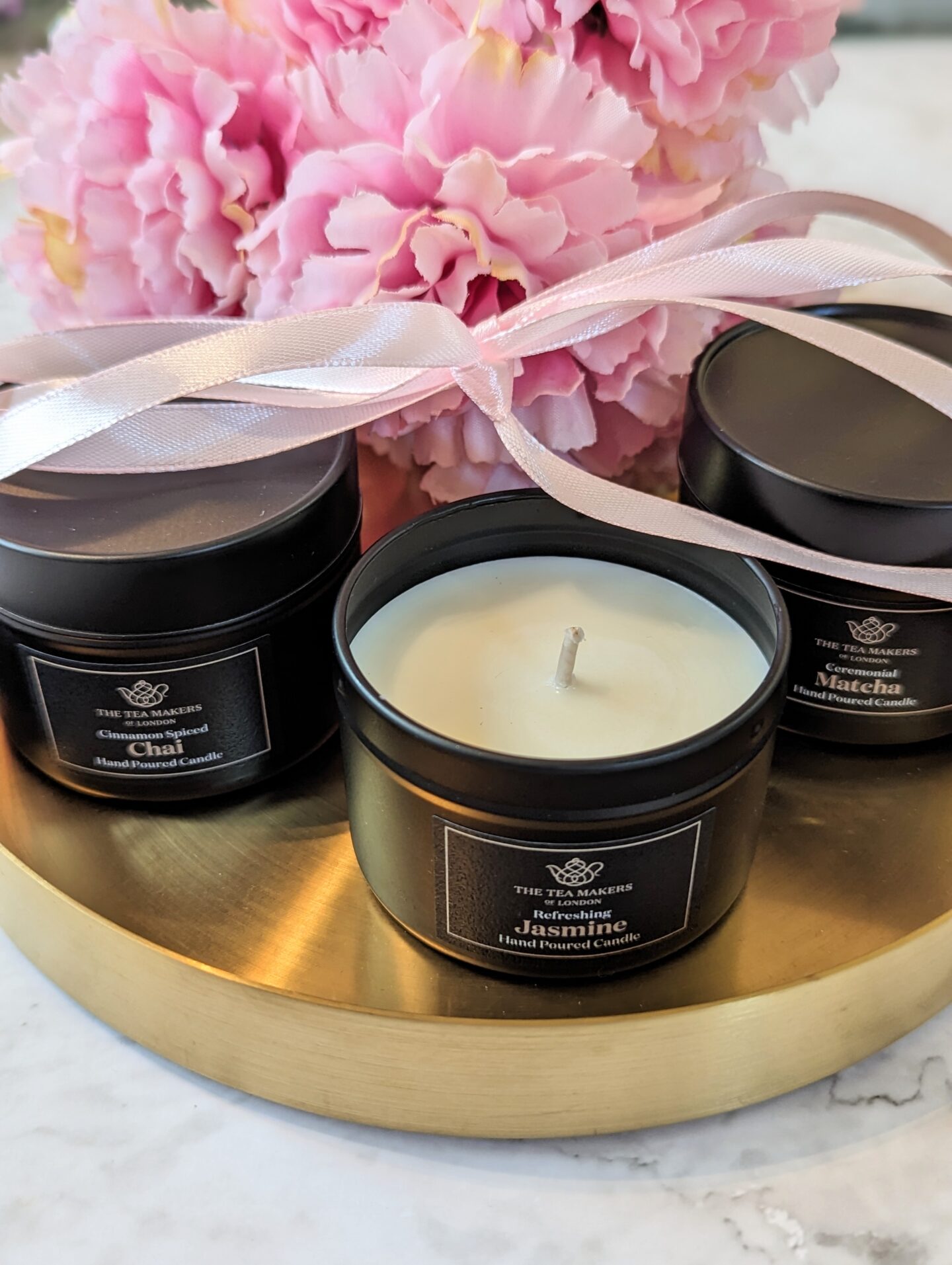 The Tea Inspired Scented Candle Compendium accompanies tea really well too, especially when trying to create a relaxing evening atmosphere.
The valentine's gift set is £49.95, which I think is a great price for a loved one or for yourself if you're happily single and want to celebrate yourself. If you want some tips on how to match your tea scented candle to your mood, then here is the perfect article https://www.theteamakers.co.uk/blogs/news/how-to-match-tea-scented-candles-to-your-mood.