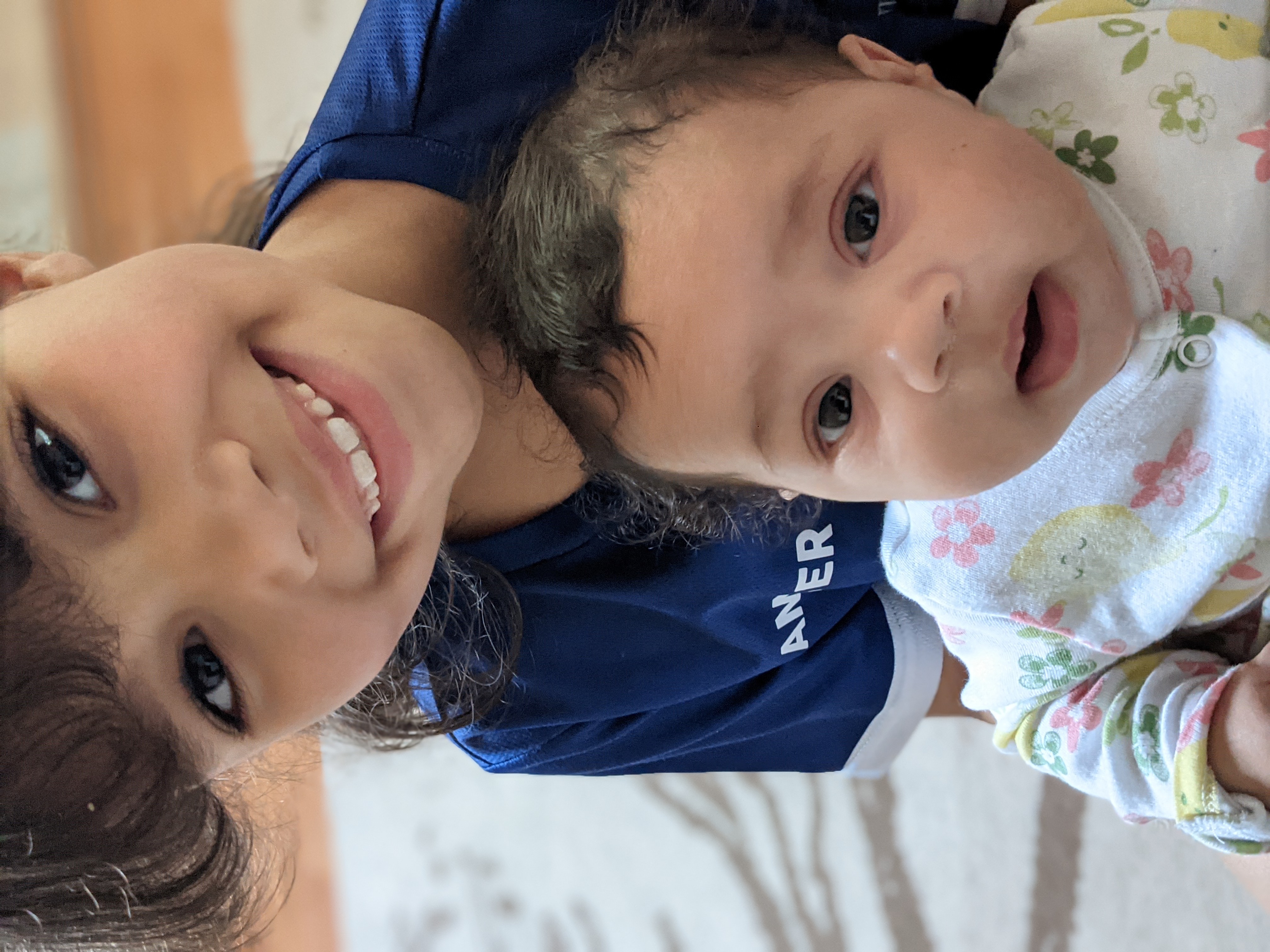 I can't believe that Harlow is nearly 5 months old, this year is flying by. I feel like I have adjusted quite well to being a mum of two so far but there have definitely been some challenges.
I've had to establish a routine right from the start due to having to do the school run. This has worked well for us but I do envy things first time round when Amber was a baby and we could just have duvet days and not leave the house, especially on colder mornings.
Harlow is a very chilled baby and after 10 weeks of surviving on 2hrs sleep a night (the fourth trimester is brutal!) she has got into a good sleep routine. We tend to do contact naps during her mid morning sleep, it's a good excuse for me to relax and catch up on my favourite TV show. She then has her two afternoon naps in the pram if we are out or in her Snuz Pod.
Amber has adjusted so well to being a big sister and Harlow is obsessed with her. She has also adjusted well to having to share mum and dad, but we make sure that she gets our undivided attention over the weekend, usually by spending 2-3 hours at the allotment with her dad, which she loves. I have also scheduled in one mummy daughter date a month like lunch or the cinema.
There are times when I can't always tend to her needs, like after school when Harlow is having a contact nap on me and Amber wants to play a board game, but she soon finds ways to occupy herself while still being next to me. However it doesn't stop me from feeling guilty.
I think the age gap between the girls is great. Amber helps out so much with things like getting a fresh muslin or keeping Harlow occupied while she's on her play gym. The bond is so beautiful and Harlow just loves her big sister. It will be interesting to see if the dynamic changes as they get older. I can't wait to start Harlow's weaning journey so that she can enjoy some of our favourite recipes with her.
How did you find adjusting from one little person to two?