It's that time of year again..or should I say MY favourite time of year and I was lucky enough to start off the 2017 festivities with the oppourtunity to review The Birmingham Repertory Theatre Production of 'The Snowman' at Manchester Opera House.
The stage show is based upon the book by Raymond Briggs and the film directed by Dianne Jackson. It has been on stage since 1993 but this was our first time watching it. I have always been familiar with the haunting yet beautiful theme song 'Walking In The Air, which happens to be one of my favourite Christmas songs.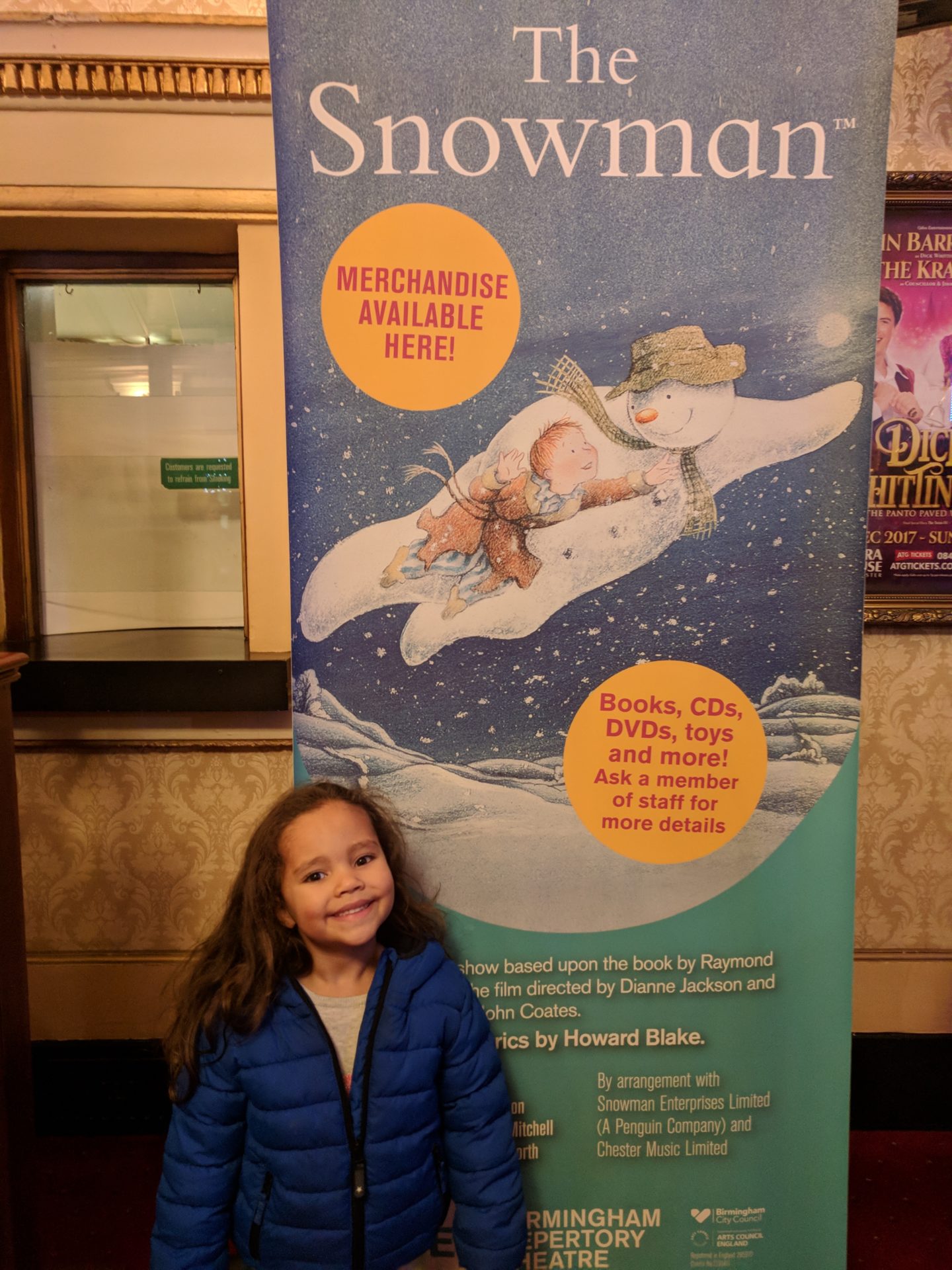 It's a beautiful story of a young boy whose snowman comes to life along with a backdrop of beautiful dance sequences. The show has you hooked from the very start even without any dialogue. I wasn't sure how well Amber would enjoy this as she loves theatre shows which have alot of dialogue and audience participation but she absolutely loved it and got absorbed in the magic of the night. Drew and I also really enjoyed every minute of the production and we are looking forward to watching the film version with Amber during the holidays.
With the Manchester Christmas markets also opening on the same day it was a very festive family date indeed.
*We were provided with press tickets, opinions are my own.