How amazing has the weather been in the UK this summer? With this in mind we decided on a staycation. We wanted somewhere within an hour of Manchester but near the countryside. So we decided on Cala Gran in Fleetwood which is just outside of Blackpool. We originally booked a standard caravan but on arrival we were upgraded to a new larger prestige caravan which was stunning, spacious and close to the main building.
The prestige caravan's also have heating in the bedrooms which was a major benefit as the weather was milder and wet. Also included in the caravan was a large fridge and freezer, a fully fitted kitchen and a spare toilet room in the main double bedroom.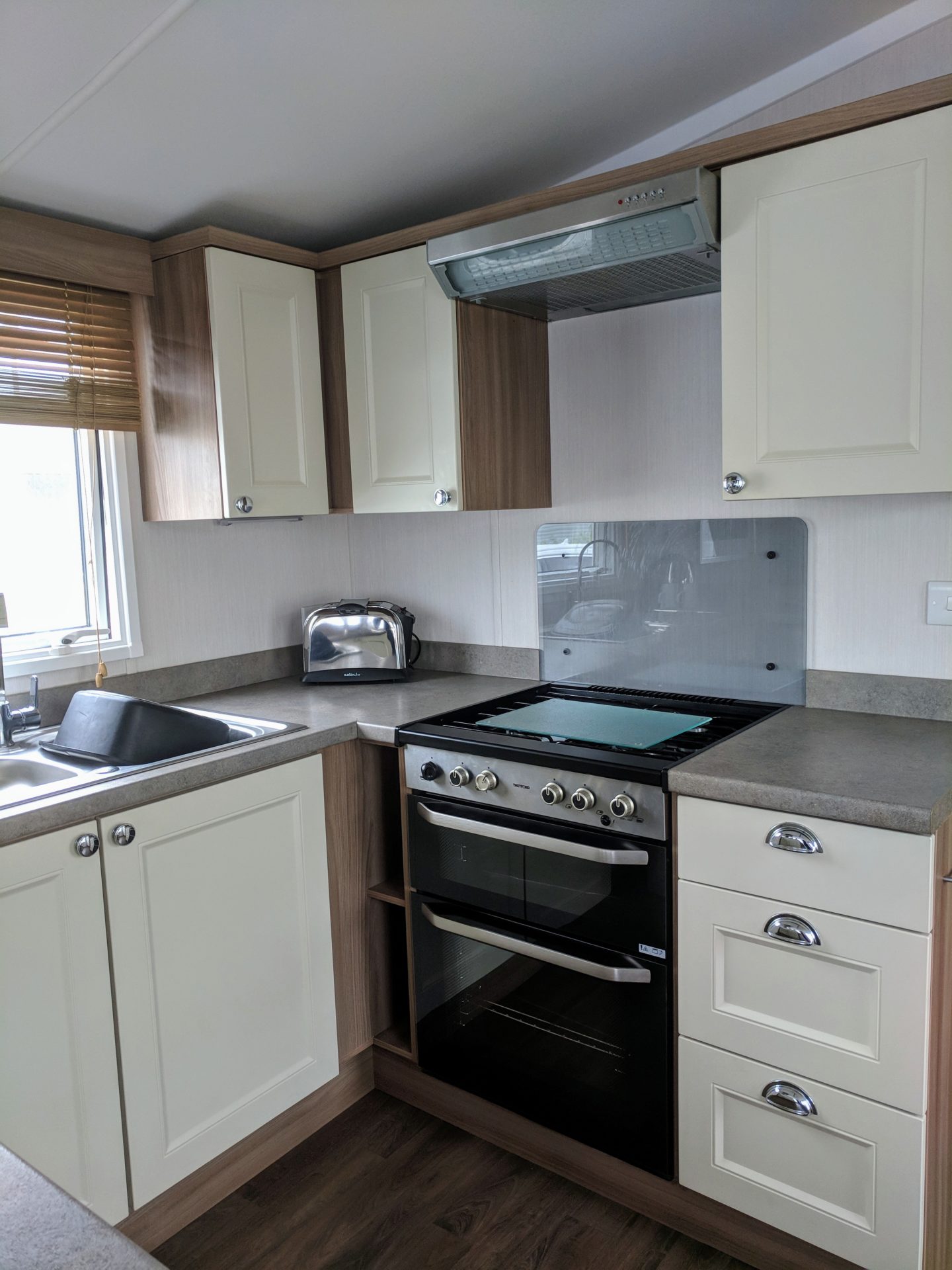 The entertainment on offer was fantastic and there was even a talent show on the Sunday in which Amber was joint winner. So a really fun evening for us. There was also various activities on offer including adventure golf, swimming classes and an outdoor splash area. The park also has an on-site mini supermarket which we didn't really use as we ordered an Asda food shop but the prices seemed reasonable and there was lots of variety.
Across from Cala Gran is a bus which takes you to Blackpool. We were advised to go a few stops and then get the tram for the remainder of the journey to make our journey quicker. The tram stops right by Blackpool beach. We spent the Saturday morning in Blackpool, walking along the beach, picking up novelty gifts and having some fun on the rides before making our way back to Cala Gran.
Also across the road is Farmer Parrs. We spent a few hours there on arrival as we were too early for check-in (the lovely reception staff at Haven stored our luggage with them). After an hour at the farm we had lunch at the bistro which is attached to the farm. The food was fantastic, well priced and fresh. I had the bacon and cheese burger from the lunch menu which was incredible. We loved it so much that we came back again the next day.
The farm also has a museum and is very well maintained. Amber loved it and was asking to go back every morning.
Our staycation was everything we wanted it to be, relaxed, fun and comfortable. The Cala Gran staff were all friendly and Amber adored Jordan who was from the entertainment team. The onsite arcade centre is great especially for rainy days and there is also a small soft play area.
All in all it was value for money, clean and the perfect first caravan park experience for Amber and myself (Drew had already been to a few in the past.
Did you have a staycation this year?