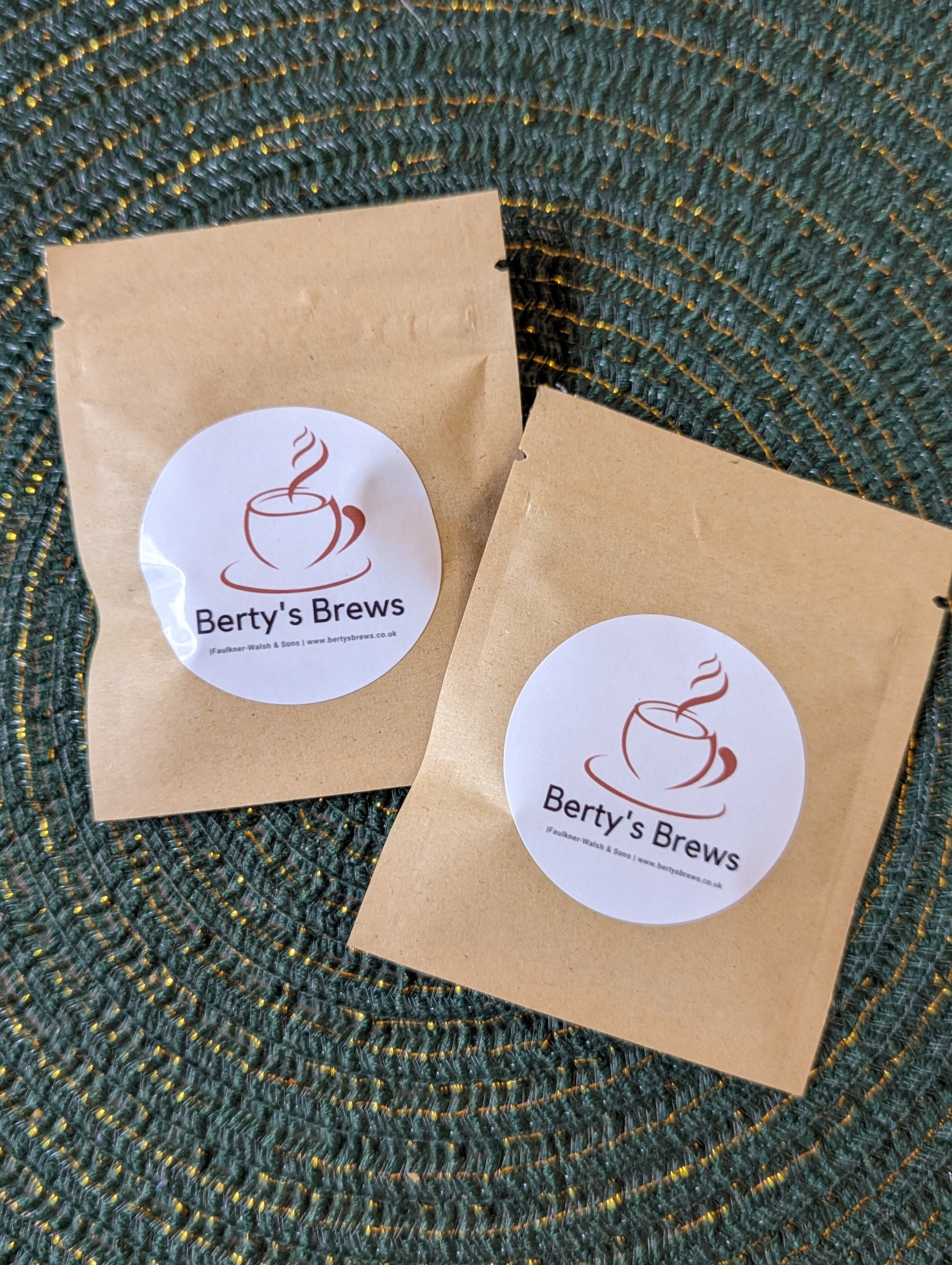 Has anyone else just spent the whole of January hibernating? My default setting has been a cosy blanket, a book and a brew. As you know, I love tea, not only for the taste but also the health benefits and the fact that it stays hot longer than coffee (a godsend when you have a toddler to run after while you try and enjoy your brew before it goes cold).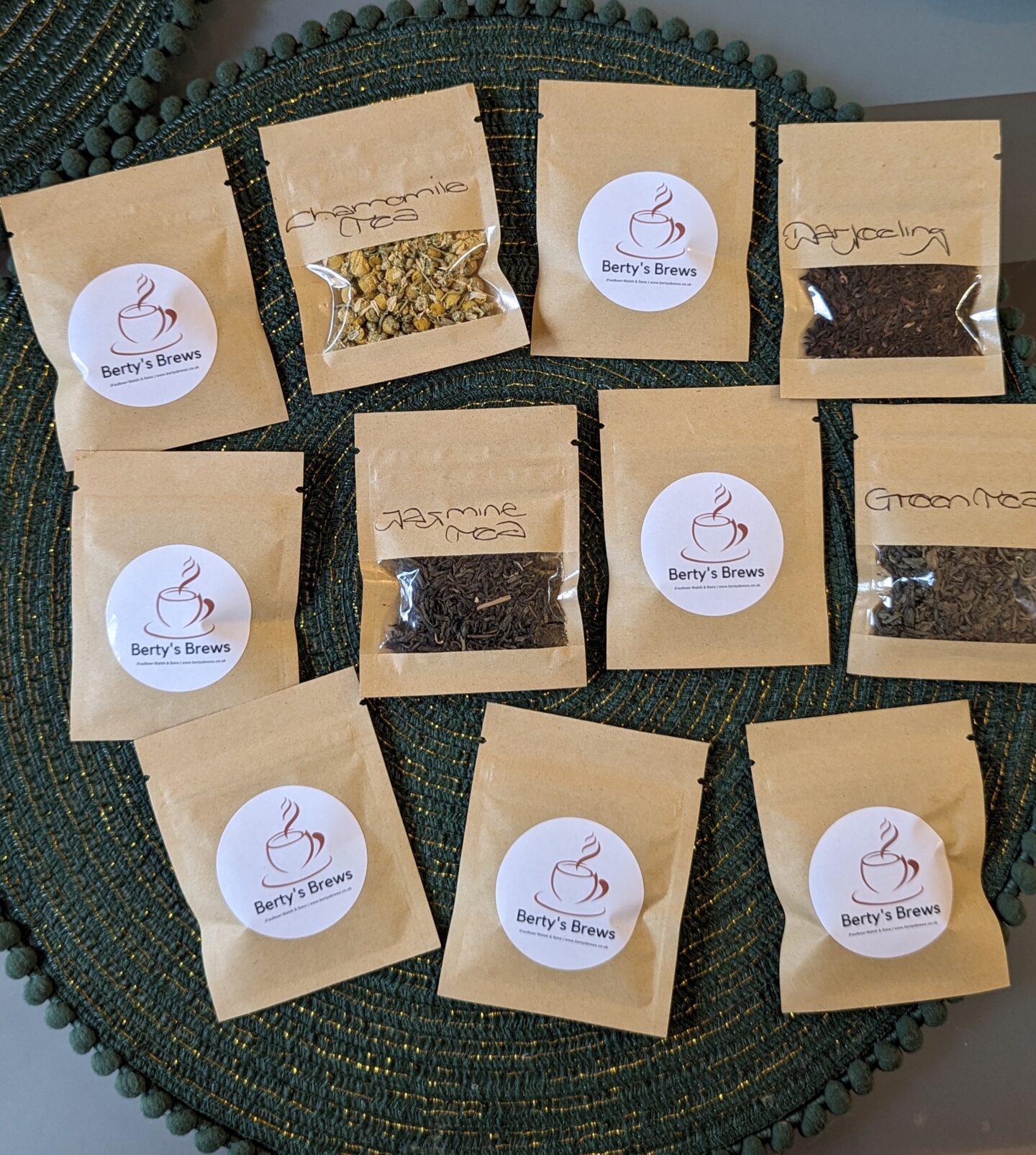 A few weeks ago, the lovely folk at Berty's Brews in Yorkshire got in touch to ask if I wanted to try their range of loose teas. The email was lovely and I love Yorkshire, so I was only too happy to accept. Plus, the range sounded varied, which is always good. I love that they have a caffeine free section on the website which makes for easy navigating for anyone who wants to avoid scrolling teas which aren't suitable for them.
I was sent a variety of teas including
Red Berry
Peppermint
Rooibos
Earl Grey
Lemon & Ginger
Breakfast Tea Blend
The flavours above are some of my favourites and it is always good to see how different brands compare, and I loved trying the range, but three teas really stood out to me.
Lemon & Ginger – This is one of my favourite teas, but I find that the taste and strength can vary so much between different brands. I'm not a fan of the strong varieties as I find the ginger to be too overpowering. Berty's version is on the mild, sweeter side, so it makes for a comforting drink without feeling like your throat is on fire. I personally didn't feel the need to add honey as it already has a subtle sweetness.
This has been my favourite tea to drink in the morning. Ginger has many health benefits, including reducing inflammation, so it's the perfect everyday health drink.
Earl Grey – My favourite out of the whole range; flavoursome, delicious and moreish. I usually drink my Earl Grey with milk but I enjoyed this with and without milk. You also don't have to brew it too long to get that gorgeous distinctive colour, aroma and taste. A really great tea.
Rooibos – Being South African, I definitely judge a tea brand on how good their rooibos is, and on this occasion, wow! Just look at the colour! This has a naturally sweet taste from the very first sip and is a lovely full-bodied tea. Once again, it was perfect on its own. Quite often I find myself adding milk or honey when buying supermarket brands, so you really notice the difference in the quality of ingredients here.
Peppermint Tea – As you know, I suffer from endometriosis and I choose to manage it through making good nutrition and lifestyle choices, one of which is herbal teas. Peppermint tea is my go-to when it comes to relieving my cramps and bloating. Some varieties can be overpowering, which I don't actually mind when it comes to peppermint, but this was a good in the middle option. Enough depth whilst still feeling like an enjoyable tea that you could drink a few cups of it without any issues.
It has been so lovely to be introduced to another loose tea company and I might have to do a part two on my other favourites from the range.