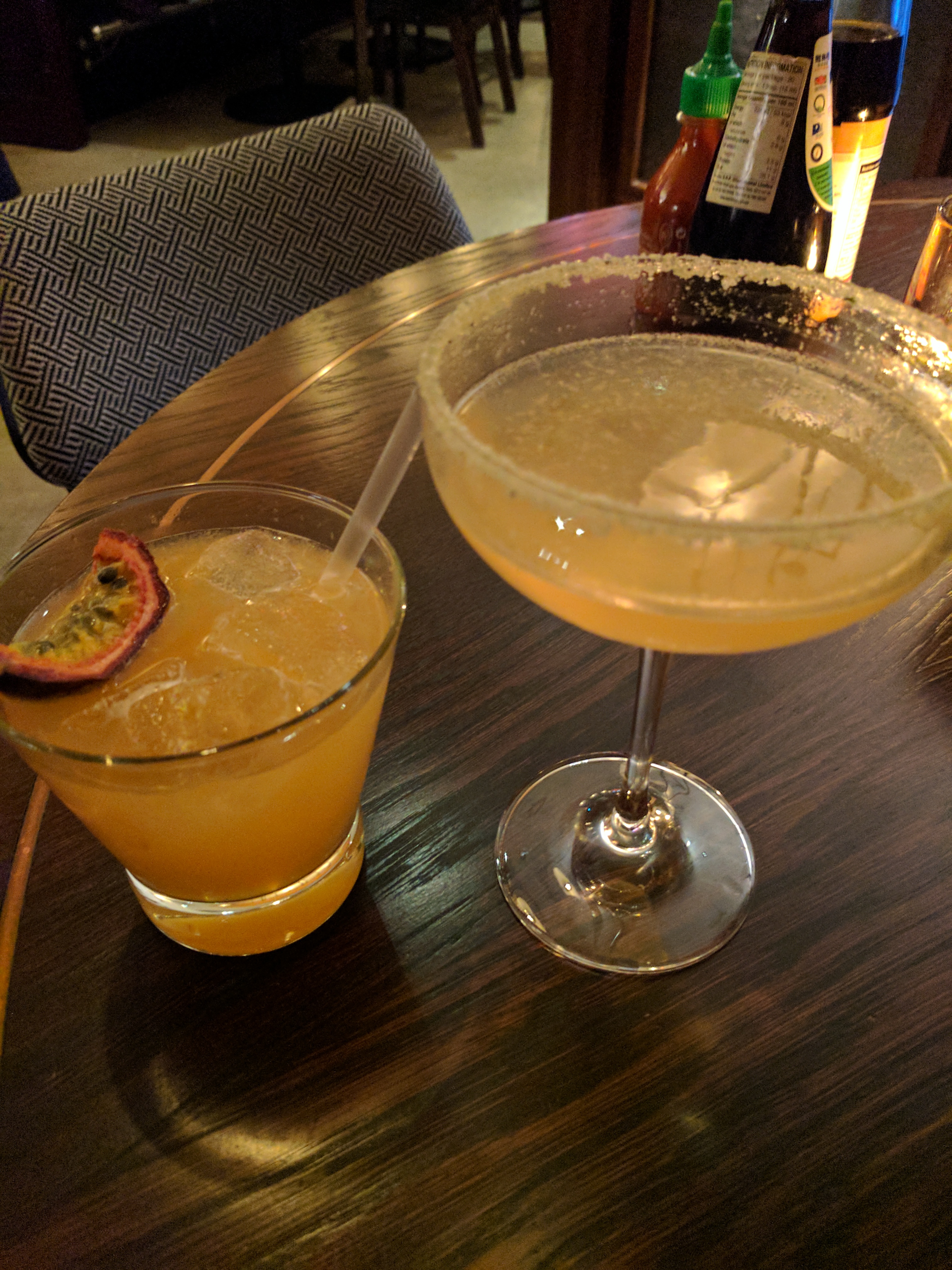 I hadn't seen my bestie, Sheree since before Christmas and we were due a girlie date night, so we headed down to Busaba in The Printworks for a relaxed Sunday night dinner.
The Printworks is one of my favourite venues for a night out, especially with an Odeon cinema and lots of restaurants and bars under one roof (great if you want to avoid the Manchester rain).
Now, back to the delicious food. We arrived at 6pm and the restaurant was surprisingly busy for a Sunday evening, which added to the atmosphere.
We sampled a range of different food from the menu, including spring rolls, prawn crackers and Thai slaw for our starters.
Prawn crackers with sweet chilli sauce
Duck Curry
The duck was so tender and full of flavour and was served with a bowl of  jasmine rice.
We washed down the food with some cocktails as recommended by our waitress.
And for dessert I had to go for the warm banana fritters, which is served with coconut ice-cream, toffee sauce and toasted sesame seeds. This is one of my favourite desserts and it did not disappoint at all, although with all the food from the night a lighter dessert would maybe have been a better choice. Sheree opted for a refreshing sorbet.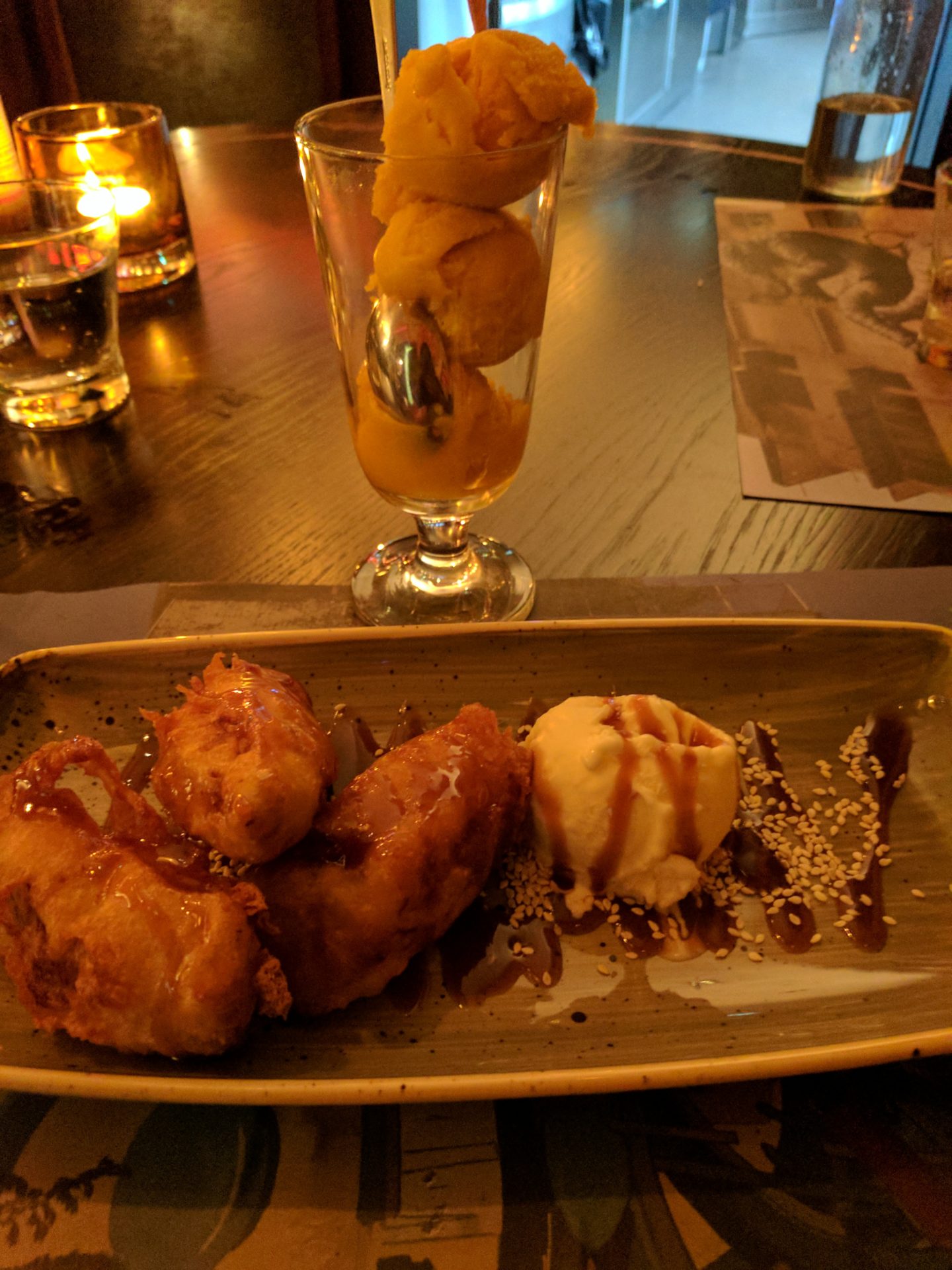 By the end of the night we were suitably full from all the delicious food. The menu has lots of different choices, which caters to all taste buds. Who knew Sunday evenings could be so much fun?
The Printworks is definitely a great choice for the perfect girls night out.
*I was invited to Busaba as a guest of The Printworks.