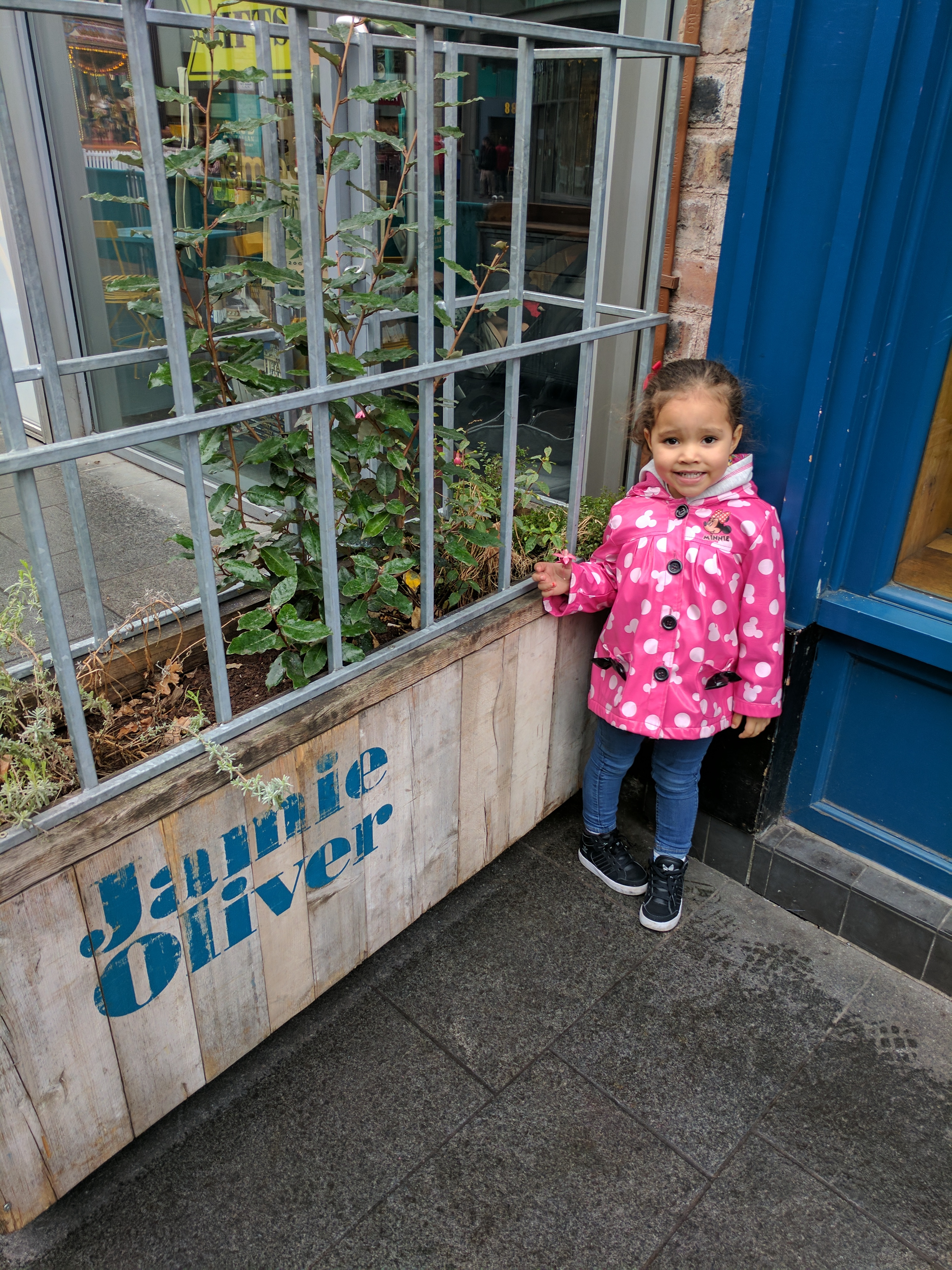 This week Amber and I took a day trip to Liverpool and decided to visit Jamie's Italian for lunch. We have never visited the Liverpool branch before, but as they had a kids eat free offer for half term we decided to give it a try. I am so glad that we did, as the food, service and atmosphere was sensational.
What we ate
Gennaro's Tagliatelle Bolognese
Kids Organic Mini Spaghetti & Meatballs
Kids Ice Cream & Cookie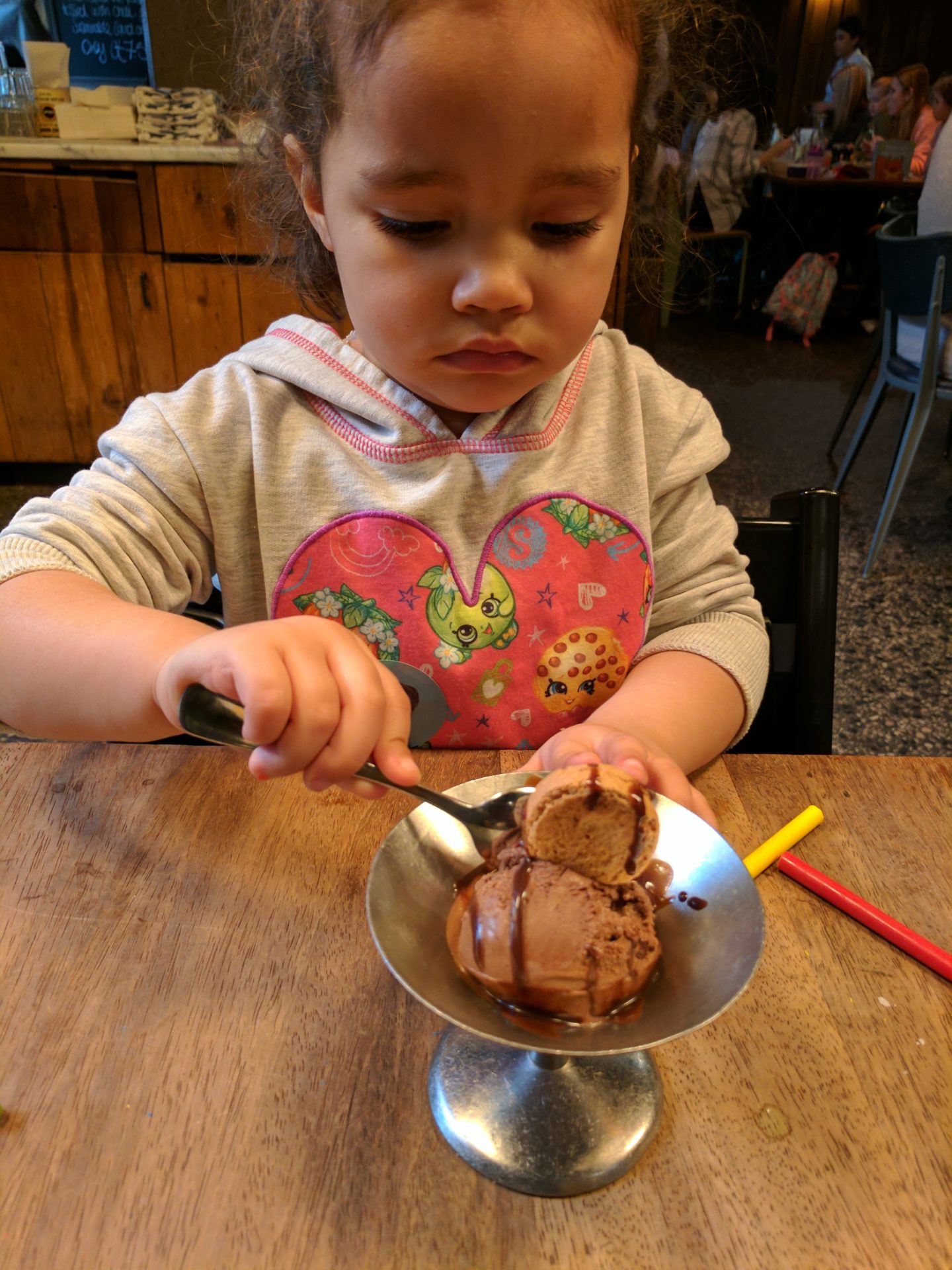 I can't fault my Bolognese at all, it was perfectly portioned and full of so much flavour with tender meat. Amber's meal came with a fresh shake-me salad served in a small kilner jar. Again the portion size was just right for her little tummy. The same can be said for her dessert which was perfect for kids.
I also like the fact that the nutritional information is easy to find and that the kids meals are healthy and balanced.
Our waitress was fantastic, friendly and attentive with Amber. She was kept happy with stickers, a kids pack and a badge for eating all her greens.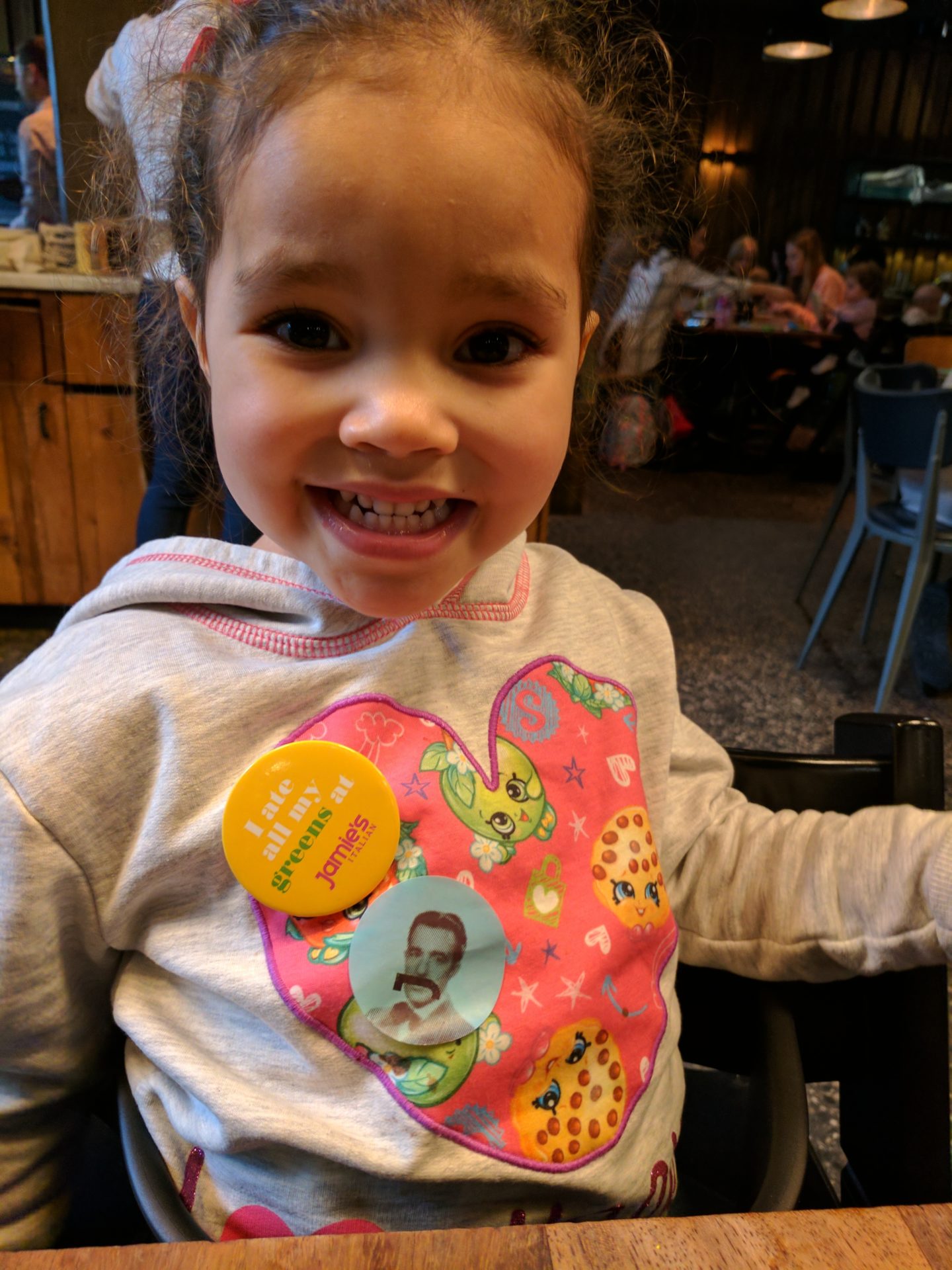 I finished my meal off with a flat white.
We'll definitely be back!